Dark & Lovely Uterine Cancer Lawsuit Filed Over Toxic Chemicals in Hair Relaxer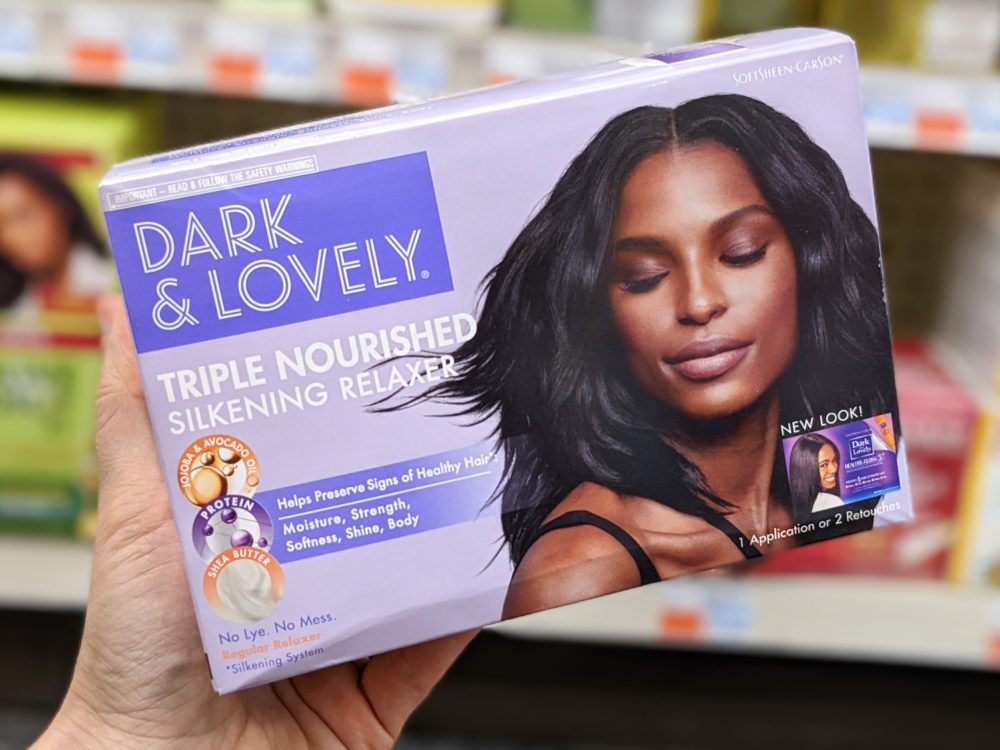 February 03, 2023
By: Irvin Jackson
Dark & Lovely hair relaxer contains toxic chemicals that increase the risk of uterine cancer, lawsuit alleges
Illinois woman indicates she was diagnose with uterine cancer from Dark & Lovely after applying the chemicals to her scalp since 1988
Case is one of a growing number of Dark & Lovely cancer lawsuits filed in recent months
Litigation emerged after a study published in October 2022 found an increased risk of uterine cancer from hair relaxer products like Dark & Lovely
L'Oreal faces a product liability lawsuit brought by an Illinois woman, who alleges Dark & Lovely hair relaxer caused uterine cancer to develop, after years of applying toxic chemicals in the product directly to her scalp.
Victoria Clark filed the complaint (PDF) on January 27, in the U.S. District Court for the Northern District of Illinois, indicating that L'Oreal and its subsidiary, Softsheen-Carson LLC, participated in negligent, willful and wrongful conduct in its marketing and sales of Dark & Lovely, by failing to disclose that the popular hair relaxer contains endocrine-disrupting chemicals that increase the risk of uterine cancer and other injuries.
Clark joins a growing number of Black women now pursuing hair relaxer lawsuits against the companies, following the recent publication of several studies which highlighted side effects associated with perms and chemical straighteners, which have been widely marketed as a safe way to flatten the natural curls in their hair.
In addition to Dark & Lovely  lawsuits, claims have also been filed against the makers of Optimum, Just for Me, Motions, Olive Oil and other widely used brands, including lawsuits over uterine cancer caused by hair relaxers, as well as ovarian cancer, uterine fibroids and other injuries.
Clark indicates she began using Dark & Lovely in 1988, regularly applying it to her scalp herself or having a professional at a hair salon do so for decades, until October 2021; the month she was diagnosed with uterine cancer.
"There was never any indication, on the Products packaging or otherwise, that this normal use could and would cause her to develop uterine cancer," Clark's complaint states.
The Dark & Lovely uterine cancer lawsuit indicates Clark underwent a full hysterectomy as a result of the diagnosis in January 2022, and has to go to mandatory three-month medical appointments to this day.
Hair Relaxer Uterine Cancer Risks
In recent years, studies have been published that make a connection between use of hair relaxer and cancer, raising concerns about the wide spread use of the products by Black and other minority women throughout the U.S.
In October, researchers published findings in the Journal of the National Cancer Institute, which warned that ingredients used in the chemical hair relaxers may cause uterine cancer. Researchers found that the rate of uterine cancer was nearly three times greater among women who frequently used hair relaxer chemicals, compared to women who never used the products.
The research raised concerns about a number of toxic phthalates and endocrine disrupting chemicals in hair straightening products like Dark & Lovely, finding that 4% of women who frequently used chemical hair relaxers developed uterine cancer by the age of 70, while only 1.6% of women who never used the products were diagnosed. Researchers noted that the risk was significantly higher among Black women, making up only 7.4% of the study participants, but accounting for 59.9% of those reporting use of chemical straighteners.
While individual products like Dark & Lovely were not specifically identified in the study, researchers indicate that mounting evidence about the link between hair relaxers and cancer warrants additional studies determine whether any regulatory actions are necessary to remove or limit use of the harmful chemicals.
Last month, the racial justice group Color of Change launched a campaign designed to pressure major retailers, including Giant Food, to remove hair relaxers with toxic chemicals from store shelves, and there have been calls for manufacturers to issue a Dark & Lovely recall due to the risk of uterine cancer.
February 2023 Hair Relaxer Lawsuit Update
As more women learn that their long-term use of hair relaxer may be the cause of uterine cancer, ovarian cancer and other injuries linked to these endocrine disrupting chemicals, a growing number of hair relaxer cancer lawsuits are expected to be filed throughout 2023 and potentially years to come.
Given similar questions of fact and law raised in complaints already pending throughout the federal court system, the U.S. Judicial Panel on Multidistrict Litigation (JPML) recently heard oral arguments last week, to determine whether all lawsuits over hair relaxers and cancer should be centralized before one judge for coordinated discovery and pretrial proceedings.
If consolidated pretrial proceedings are established, it is likely the presiding judge will plan to hold "bellwether" test trials, which could help parties reach a settlement agreement. However, if the parties fail to reach a settlement, each case may be remanded back to the U.S. District Court where it was originally filed for a separate trial date in the future.

Do You Have a Hair Relaxer Uterine Cancer Lawsuit?
Lawyers provide free consultations and claim evaluations to help women determine if they may be entitled to a uterine cancer settlement from the manufacturers of Dark & Lovely or other hair relaxer products.
FIND OUT IF YOU QUALIFY
"*" indicates required fields