Hair Relaxer Manufacturers File Motion to Dismiss Master Personal Injury Complaint, As "Traditional" Discovery Gets Underway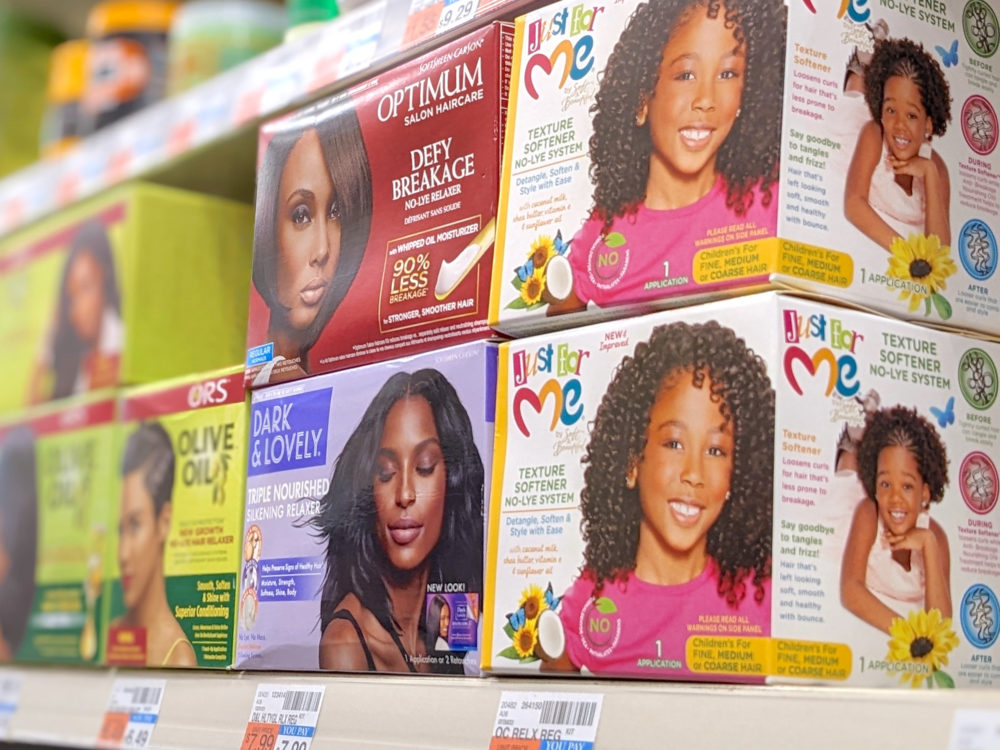 July 07, 2023
By: Irvin Jackson
In response to a growing number of hair relaxer lawsuits filed by women diagnosed with uterine cancer, ovarian cancer and other injuries, the makers of Dark & Lovely, Just for Me, Optimum, ORS Olive Oil and other popular hair straighteners have joined together in a motion to dismiss hundreds of claims, arguing that a Master Personal Injury Complaint filed on behalf of all plaintiffs fails to sufficiently identify specific products, formulations or compounds that caused each injury.
There  are currently about 250 product liability lawsuit filed against L'Oréal, Revlon, Strength of Nature, Namaste and other manufacturers, each raising similar allegations that women have not been adequately warned about the link between hair relaxer and cancer.
However, lawyers anticipate thousands of additional cases will be brought in the coming weeks and months, given the widespread use of the chemical hair straighteners, which have been specifically marketed as safe for women in the Black community to use for decades.
HAIR RELAXER COMPENSATION
Given common questions of fact and law raised in Dark & Lovely lawsuits, Just For Me lawsuits and other claims brought throughout the federal court system, a multidistrict litigation (MDL) was established last year before U.S. District Judge Mary M. Rowland in the Northern District of Illinois.
Judge Rowland is now working with the parties to establish a schedule for coordinated discovery and determining when a series of early bellwether trials may be ready to begin, which will help gauge how juries may respond to certain evidence and testimony that will be repeated throughout the litigation.
Motion to Dismiss Hair Relaxer Lawsuit Master Complaint
In May, plaintiffs submitted a Master Long-Form Complaint to the Court, which is intended to contain all of the allegations raised in various lawsuits, which each individual plaintiff can then adopt by filing a Short-Form Complaint. The process is intended to streamline the filing of new claims, and facilitate pre-trial motions challenging the adequacy of the allegations and claims.
This week, all of the hair relaxer manufacturers involved in the litigation joined together to file a motion to dismiss (PDF) the Master Complaint, claiming that plaintiffs failed to sufficiently plead their case, since individual products and formulations were not identified as the cause of each individual injury, and the master complaint fails to lay out what is defective about each of the hair relaxer products.
The motion claims many of the brands identified in various hair relaxer lawsuits use different chemical straightening products, as well as non-straightening ingredients. Many of the complaints include a list of products plaintiffs used over the years, such as Dark & Lovely, Optimum and Just for Me, but fail to specifically identify which products caused the injury.
"Defendants should not be forced to guess which products were used by Plaintiffs at any given time," the motion argues. "Plaintiffs should be required – as are all other products liability plaintiffs – to identify the specific product they used that allegedly caused their condition."
In a Notification of Docket Entry (PDF) filed by Judge Rowland on July 6, the Court indicated it will decide following an August 23 conference whether oral arguments over the motion to dismiss are necessary. Plaintiffs have yet to respond to the motion, and an amended Master complaint may be filed to address issues raised.
Hair Relaxer MDL Judge Rejects Bifurcated Discovery Plan
During a status conference held before Judge Rowland this week, the parties also discussed how discovery will proceed in the rapidly growing litigation.
The Court rejected a prior proposal filed by the manufacturers to bifurcate hair relaxer lawsuit discovery proceedings, which would have prioritized "general causation" discovery before allowing any case specific discovery. Plaintiffs had opposed the plan, arguing it would cause substantial delays in the litigation, dramatically increase costs, and would be inefficient in helping the parties reach a settlement agreement.
In a separate docket entry (PDF) entered on July 6, Judge Rowland indicated that the parties should proceed with "traditional" fact discovery, and must meet and confer by July 18, to submit proposed discovery deadlines and when the Court should close fact discovery.
During the status conference, the Court also announced it will conduct a "Science Day" near the end of fact discovery, which will allow each side to make non-adversarial presentations designed to educate the Judge about complex issues that will arise during the litigation. Judge Rowland indicated that the parties should discuss how to approach the science presentations at a hearing scheduled for November 17.
July 2023 Hair Relaxer Lawsuit Update
Each of the complaints raise similar allegations, indicating that women were not adequately warned about the toxic side effects of endocrine disrupting chemicals in the products, which have been blamed for cases of uterine cancer, ovarian cancer, uterine fibroids and other complications.
Following common fact discovery, it is expected that Judge Rowland will establish a bellwether trial program, where a group of representative claims will be prepared for early trial dates to help gauge how juries are likely to respond to certain evidence and testimony that will be repeated throughout the litigation.
While the outcomes of any early bellwether trials will not have any binding impact on other claims, the average hair relaxer injury payouts awarded by juries for different types of injury, and against the manufacturers of different specific products, is expected to have a large impact on the amounts of any settlement offers that may be made to avoid the need for each individual case to go before a jury.
If the parties fail to negotiate hair relaxer injury settlements following the MDL proceedings before Judge Rowland, each claim may later be remanded back to the U.S. District Court where it originally would have been brought for future trial dates.
Tags:
Dark & Lovely,
Endocrine Disruptors,
Endometriosis,
Hair Relaxer,
Hair Straighteners,
Just for Me,
L'Oreal,
Optimum,
Perm,
Phthalates,
Uterine Cancer,
Uterine Fibroids
---
Find Out If You Qualify for Hair Relaxer Compensation
Image Credit: Kelly Heck Photography
"*" indicates required fields