Problems with Hand Sanitizer Formulation, Labels Highlighted in Study by Valisure and Makers of Purell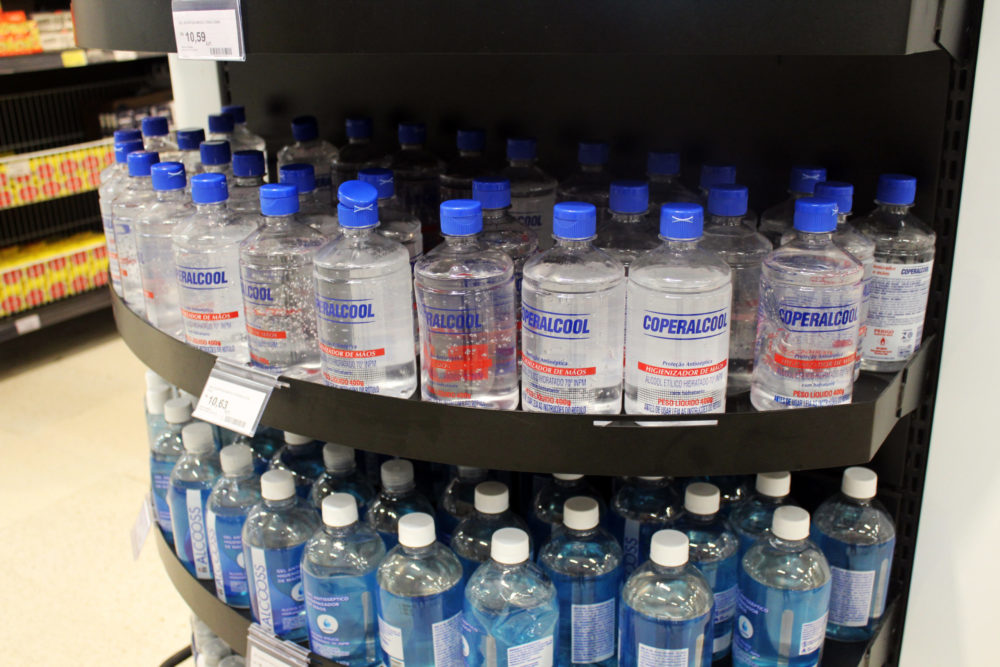 May 04, 2022
By: Russell Maas
Following widespread problems with hand sanitizer products sold during the COVID-19 pandemic, which largely went unregulated, a prominent online pharmacy has released a new report suggesting many refillable, alcohol-based topical sanitizers contain impurities, mislabeled ingredients and even cancer-causing chemicals.
The hand sanitizer study was published in the peer-reviewed medical journal PLoS One, finding over one third of refillable hand sanitizers sampled for laboratory testing contained elevated concentrations of acetal, acetaldehyde and methanol, which could cause cancer or respiratory illnesses.
Since the COVID-19 pandemic began in March 2020, many manufacturers rushed or shifted operations to produce hand sanitizer products to offset the depleted supply chain across the nation. However, many products that entered the market during this time, especially bulk hand sanitizer products, were ultimately found to contain dangerous wood alcohols, benzene or other non FDA approved active ingredients that resulted in hand sanitizer injuries.
Since 2020, the FDA has received a rapidly growing number of reports involving consumers experiencing headaches, nausea, and dizziness after applying alcohol-based hand sanitizers to the skin, which has resulted in more than 100 recalls and several hand sanitizer contamination lawsuits.
Due to the continued popularity of bulk hand sanitizers and refillable hand sanitizer containers used across businesses and other venues, the online pharmacy Valisure performed independent laboratory testing on 77 alcohol-based hand sanitizers (ABHS) located in restaurants, grocery stores and 40 samples from one school district. . All samples were obtained from bulk refillable dispensers that were in use.
According to the findings, more than 70% of all samples tested lacked essential labeling information such as "Drug Fact Labels". Furthermore, 33.33% of samples collected from community business settings contained acetaldehyde, 35.92% contained acetal and 5.88% contained methanol.
While the school district testing was not perfect, researchers only identified acetal in 2.5% of the 40 total samples collected. The findings also noted subpotent ethanol concentrations in 9.09% community setting samples and 82.05% of samples from the school district.
Researchers noted that all of the concentrations identified surpassed, or far exceeded the allowable levels set forth by the FDA, raising concerns over bulk refillable dispenser designs for hand sanitizer.
In addition to the hand sanitizer itself containing potentially dangerous impurities, researchers noted the bulk designs may be adding to the problem. Authors stated the "bulk refillable dispensers are not recommended for use in soap dispensing in healthcare settings due to their propensity to become contaminated with pathogenic bacteria when topped off" and "these bulk dispensers have potential safety risk including inadvertent contamination, reduced effectiveness from the evaporation of alcohol, and irritant effects from mixing [of] formulations."
The study highlights the risk of inferior, and poor quality, alcohol based hand sanitizer products entering the market with high levels of chemical impurities and subpar alcohol levels.
According to the FDA and U.S. Centers for Disease Control and Prevention (CDC), consumers should always wash their hands with soap and water before using a topical hand sanitizer, as currently there is no scientific evidence it is a more effective means of killing germs over normal hand washing.
Sunscreen Cancer Lawsuits
Valisure has gained a prominent reputation in recent years, batch testing medications in their inventory to check the chemical composition before they reach consumers. The company has previously identified high levels of cancer-causing chemicals in several popular medications in recent years, which have resulted in massive Zantac recalls, valsartan recalls and metformin recalls, after pills were found to contain dangerous levels of the carcinogenic byproduct NDMA (N-nitrosodimethylamine).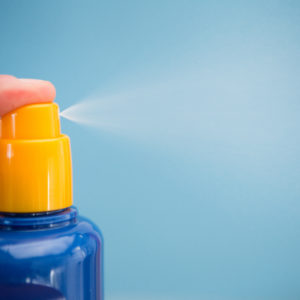 In May 2021, Valisure issued a press release warning about benzene in sunscreen sold by several different companies, including Neutrogena, Aveeno, Coppertone, Banana Boat, CVS After-Sun and other sunscreen products.The warning cautioned consumers that exposure to the toxic benzene chemical could increase the risk of several forms of cancer.
As a result of the findings several sunscreen cancer lawsuits have been filed in recent months against Johnson & Johnson, Coppertone and other.
In October 2021, Johnson & Johnson and Costco announced they had reached a settlement agreement to resolve multiple cases. However, the details of the sunscreen settlement agreement have not yet been revealed and the deal has not been finalized.
Deodorant Cancer Lawsuits
Another report issued by Valisure surfaced in November 2021, announcing the pharmacy had identified high levels of benzene, a known carcinogen, in numerous brands and batches of body spray and deodorant spray products, including Old Spice, Secret, Suave, Tag and others.
As a result of the findings, the company also announced it filed a petition with the FDA, calling for deodorant and body spray recalls of the affected products.
Valisure noted that some inactive ingredients commonly used in body sprays in particular, such as butane, isobutane, propane and alcohol, could be potential sources of benzene contamination. Similar circumstances may have played a role in the level of benzene detected in sunscreen spray-on products.
Following the report, an Old Spice and Secret deodorant recall was issued by Proctor & Gamble, removing the products from the market and stating that benzene was not an intended ingredient of the aerosol deodorant sprays.
However, a growing number of deodorant recall lawsuits being filed against Proctor & Gamble each raising similar allegations that Proctor & Gamble falsely advertised and marketed the products as safe, while failing to adequately screen its aerosol deodorant spray products for harmful chemicals, exposing consumers all across the nation to cancer causing chemicals.
Earlier this month, the U.S. Judicial Panel on Multidistrict Litigation (JPML) decided to consolidate pretrial proceedings in the federal court system by centralizing the Old Spice & Secret lawsuits before one judge for coordinated management.
"*" indicates required fields