FDA Bans Two Dozen Active Ingredients From Hand Sanitizers, Defers Decision On Alcohol
April 12, 2019
By: Russell Maas
Federal regulators have banned more than two dozen active ingredients in over-the-counter (OTC) antiseptic products, which studies have shown may cause harm to consumers. However, decisions on several key ingredients, including alcohol that has been linked to reports of child poisonings, have been deferred until further research is presented.
The FDA issued a final rule on hand sanitizer active ingredients on April 11, determining 28 ingredients of the topical antiseptic products must go through new drug approval processes before entering the market to ensure consumer safety.
Hand sanitizers are intended to be used when soap and water are not available. However, they have become increasingly popular in the home and office settings. The topical antiseptics are left on the hands and not rinsed off with water.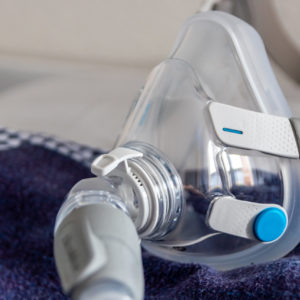 Did You Know?
Millions of Philips CPAP Machines Recalled
Philips DreamStation, CPAP and BiPAP machines sold in recent years may pose a risk of cancer, lung damage and other injuries.
Learn More
Millions of Americans use hand sanitizers daily, sometimes multiple times a day, to reduce bacteria. However, growing concerns have also emerged amid thousands of reports involving hand sanitizer poisonings, often involving young children.
In June 2016, the FDA issued a proposed ruling which called for manufacturers of hand sanitizers to provide new clinical information on the safety of the products designed for consumer use. The request called for the industry to accumulate scientific data to support the safety and effectiveness of certain active ingredients used in topical hand sanitizers, including those sold over-the-counter.
After collecting and analyzing new information, the agency published the final rule in a federal register notice April 12, determining 28 ingredients that have historically and presently used in hand sanitizers be removed from the market.
One of the ingredients, triclosan, has been widely debated among researchers and the scientific community for years, until an 2015 FDA study indicated triclosan was linked to the disruption of hormone function and the development of antibiotic resistance in bacteria.
However, despite the FDA touting the new rule, it actually affects less than 3% of the hand sanitizer marketplace, due to majority of manufacturers using alcohol as their main active ingredient.
According to the final rule, three active ingredients including benzalkonium chloride, ethyl alcohol, and isopropyl alcohol are being deferred in order to give the FDA more time to study and receive submissions regarding additional safety and effectiveness data required to make a determination whether the ingredients are recognized as safe for the OTC antiseptic products.
Although the FDA is not banning benzalkonium chloride, ethyl alcohol, and isopropyl alcohol from the products, it is also not publicly recognizing the ingredients as safe and effective for use in OTC consumer antiseptic rubs.
Hand Sanitizer Poisoning Concerns
The amount of alcohol in hand sanitizer ranges from 40% to 90%. By comparison, wine contains about 10-15% and beer 5-10% alcohol. Most hand sanitizer products contain over 60% ethyl alcohol, a stronger alcohol concentration than most hard liquors.
As of August 2018, poison control centers managed 12,193 exposure reports involving potential hand sanitizer poisoning among children 12 years and younger. Previous research found that about 9,300 reports of hand sanitizer poisonings recorded in the first half of 2017, with more than 70,000 reports of hand sanitizer poisoning among children recorded by the U.S. Centers for Disease Control and Prevention (CDC) from 2011 to 2014, involving both alcohol based and non-alcohol based hand sanitizers.
Children who suffer alcohol poisoning from hand sanitizer may experience confusion, vomiting, and drowsiness. In severe cases, they may suffer respiratory arrest, or even death.
The CDC warns that washing with soap and running water is one of the most important steps to avoid getting sick and prevent spreading infections to others.
CDC officials also recommend when purchasing hand sanitizers to always mitigate exposure to children by following these safety rules:
Keep hand sanitizers out of the reach of children.
Only allow children to use hand sanitizer under adult supervision.
Only apply a dime-sized amount to dry hands and rub hands together until completely dry.
If you suspect your child has ingested hand sanitizer, call the Poison Help hotline at 1-800-222-1222 immediately. Do not wait for symptoms to develop.
"*" indicates required fields