Heartburn Drug Exposure Increases Risk Of Infection In Preterm Infants: Study
December 07, 2017
By: Irvin Jackson
New research suggests that the use of heartburn drugs among preterm infants may increase the risk of sepsis, a potentially deadly infection. 
Italian researchers published a study in The Journal of Pediatrics on November 30, which indicates that use of heartburn medications among low birth weight infants born preterm is associated with an increased risk of late onset sepsis (LOS), Gram-negative pathogens and fungal infections.
The study looked at data on 734 very low birth weight (VLBW) infants, 235 of whom underwent treatment with gastric acid inhibitors, including both proton pump inhibitors, like Nexium, Prilosec and Prevacid; as well as H2 blockers, like Zantac and Tagamet. The randomized controlled clinical trial tested whether bovine lactoferrin (BLF) supplementation could help prevent such occurrences of sepsis, as well as necrotizing enterocolitis (NEC) in preterm infants.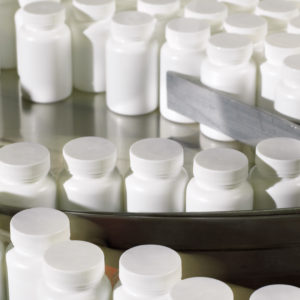 According to the findings, the use of heartburn medications was significantly associated with late onset sepsis, with each day of inhibitor exposure increasing the odds of the infant developing sepsis by 3.7%. They also discovered that Gram-negative and fungal pathogen infection risks increased as well.
The study did find that those infants who did not receive BLF supplements saw their risk of sepsis increase 7.7% per day, compared to only a 1.2% increased risk for those who did receive BLF supplementation.
"Exposure to inhibitors of gastric acidity is significantly associated with the occurrence of LOS in preterm VLBW infants," the researchers concluded. "Concomitant administration of BLF counteracts this selective disadvantage."
The study's findings come after researchers raised concerns about the practice of giving acid reflex drugs to infants in the Journal of the American Medical Association (JAMA) in late September. That report indicated that infants have increasingly been given acid reflex drugs to treat mild gastroesophageal reflux (GERD), which can cause infants to spit up. However, the researchers in that study found that most infants grow out of that condition, and that those infants given heartburn drugs were more likely to experience bone fractures later in childhood.
Nexium, Prilosec Kidney Risks
This new study comes as a growing number of Nexium lawsuits, Prilosec lawsuits, Prevacid lawsuits, Protonix lawsuits and claims over other PPIs continue to be filed in courts nationwide, alleging that drug makers failed to adequately research the long-term risks associated with their heartburn drugs, or warn about the potentially life-threatening kidney injuries.
Since the drugs have been aggressively promoted without indication of any serious side effects, many users and doctors assume the medications are safe, and the medications are typically taken for long periods of time without any effort to reduce or stop the need for the medication. Experts have expressed concern that many users continue to take the drugs, even though there may be no real medical need any longer.
Serious questions have emerged about kidney risks associated with Nexium, Prilosec and other PPIs over the past three years, with studies and adverse event reports identifying a potential increase in the risk of acute kidney injury, acute interstitial nephritis, chronic kidney damage and kidney failure.
More recent studies have highlighted the potential link between Nexium and kidney problems, suggesting that the popular drugs make also cause users to experience acute kidney injury, chronic kidney disease and end-stage kidney failure, often resulting in the need for dialysis treatment or a kidney transplant.
As heartburn drug injury lawyers continue to review and file cases, it is ultimately expected that thousands of kidney injury cases may be filed in the coming months and years.
Given similar questions of fact and law raised in the complaints, consolidated pretrial proceedings have been established in the federal court system, where all lawsuits are centralized before U.S. District Judge Claire C. Cecchi in the District of New Jersey to reduce duplicative discovery into common issues, avoid conflicting pretrial rulings and serve the convenience of the parties, witnesses and the courts.
"*" indicates required fields