High-Flow Nasal Cannula Therapy as Effective As CPAP for Pediatric Patients with Critical Respiratory Problems: Study
July 22, 2022
By: Irvin Jackson
A new study indicates using nasal cannula to deliver heated, humid oxygen to children is just as effective at providing acute respiratory support as using a CPAP device.
Researchers from the U.K. looked at the safety and effectiveness of high-flow nasal cannula therapy (HFNC) as an alternative to CPAP machines for acutely ill children who require noninvasive respiratory support in a hospital critical care unit. They found there was little difference in the time it took for the children's respiratory issues to stabilize and come off the devices, according to a report published in the Journal of the American Medical Association (JAMA).
The study raises concerns about the unnecessary use of CPAP machines, coming about a year after a Philips CPAP recall was issued, affecting millions of CPAP and other breathing support devices due to the presence of toxic sound abatement foam. Philips and the FDA warn that the foam could break down, releasing particles and gases which could put users at risk of respiratory problems and cancer.
Hundreds of Philips CPAP recall lawsuits have been filed over the last year, indicating individuals have suffered life-altering, and sometimes life-threatening, illness as a result of inhaling debris and gases from the degraded foam.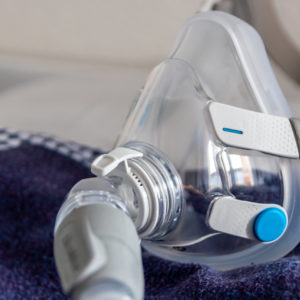 Philips CPAP Recall Lawsuit
In this latest study, researchers conducted a clinical trial involving 600 acutely ill children who had been diagnosed as needing non-invasive respiratory support. The children were aged 0 to 15 years old, and the study was conducted between August 2019 and March 2022. The children were either placed on a CPAP device, or given HFNC, which uses specialized nasal cannula to deliver heated and humid oxygen to the patient.
According to the findings, median time to the children no longer needing oxygen support was 47.9 hours for CPAP, and 52.9 hours for HFNC. Researchers said those numbers were close enough to designate HFNC as noninferior to CPAP use.
"Among acutely ill children clinically assessed to require noninvasive respiratory support in a pediatric critical care unit, HFNC comparted with CPAP met the criterion for noninferiority for time to liberation from respiratory support," the researchers concluded.
CPAP Machine Risks Associated With Design Defects
While CPAP therapy is generally safe and effective, carrying few serious side effects, the recent Philips recall highlights the consequences from unnecessary use of the machines.
In May, the FDA reported it had received more than 21,000 adverse event reports involving Philips CPAP machines, including at least 124 deaths.
According to an FDA inspection report released late last year, Philips knew about the problem with the degrading sound abatement foam since at least 2015, indicating that emails exchanged with the foam supplier discussed the problem. However, no investigation was initiated or corrective actions were taken until the massive recall was announced in June 2021.
Given common questions of fact and law raised lawsuits filed throughout the federal court system, the Philips CPAP litigation has been centralized before Senior U.S. District Judge Joy Flowers Conti in the Western District of Pennsylvania for coordinated discovery and pretrial proceedings, as part of a multidistrict litigation (MDL).
Following a lengthy discovery process, it is expected that Judge Conti will establish a bellwether trial process, where a small group of Philips CPAP/BiPAP lawsuits will go through case-specific discovery and be prepared for a series of early trial dates to help gauge how juries may respond to certain evidence and testimony that may be repeated throughout the litigation.
"*" indicates required fields