One-in-Five High Schoolers Still Vape, Even As Teen Use Declines
June 14, 2021
By: Martha Garcia
While the findings of a new study suggests that vaping among U.S. teens decreased in 2020, the use of products like JUUL and other e-cigarettes remains relatively high and concerning, with a new generation of Americans becoming addicted to nicotine without smoking traditional cigarettes.
A fifth of all high school students continued vaping throughout 2020, and nearly 40% of high schoolers vaped within the past 30 days, according to researchers with the U.S. Centers for Disease Control and Prevention (CDC) in a study published June 7, in the journal JAMA Network Open.
Researchers used data from the 2020 National Youth Tobacco Survey, a nationally representative, cross-sectional, school-based survey of middle and high school students conducted from January 16, 2020, to March 16, 2020. The data included more than 14,000 students from 180 schools.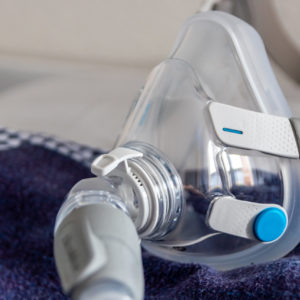 Did You Know?
Millions of Philips CPAP Machines Recalled
Philips DreamStation, CPAP and BiPAP machines sold in recent years may pose a risk of cancer, lung damage and other injuries.
Learn More
The data indicates 20% of all high school students were current e-cigarette users and about 5% of middle school students were e-cigarette users. The proportion of users decreased from 2019, when about 27% of high schoolers and 10% of middle schoolers reported using e-cigarettes.
However, of the teen users, roughly 40% of high school students reported vaping at least 20 out of the last 30 days. Similarly, 20% of middle school students reported being frequent recent users. Research indicates this may be, in part, because quitting e-cigarettes is harder than quitting traditional tobacco cigarettes.
Most students reported using flavored e-cigarettes. Roughly 85% of high school users and 74% of middle school users said they vaped flavored e-cigarettes.
The most popular were fruit flavored e-cigarettes. Users of pods, cartridges, disposable, and tank-based devices all said they preferred fruit flavors. Mint was the second most popular flavor. Studies indicate teens vape more when they use non-traditional flavors, such as appealing candy-like flavors.
Those types of flavors have led to e-cigarettes quickly becoming the most popular form of tobacco use among US teens.
The data indicates JUUL brand was the most commonly reported brand of vape used, with roughly 25% of high schools "JUULing". About 7% said Puff Bar was their preferred brand.
JUUL has come under fire over the past few years, as data indicate their nicotine delivery rates are higher than other vape devices and were modeled after highly addictive Marlboro cigarettes.
Hundreds of vaping lawsuits have been filed against JUUL, alleging the products lead users to a life-long addiction. Despite the research and continued lawsuits, JUUL sales continue to skyrocket.
Age restrictions are in place in many states for e-cigarettes, however, nearly 60% of high school and 60% of middle school users said they got their vapes from friends.
The study highlights the popularity of flavors and JUUL devices among teen e-cigarette users. Critics point to both as the main causes of the teen vaping epidemic and leading a new generation to addiction. Additionally, social media and other advertising is launched directly at teens.
"These results suggest that although current e-cigarette use among youth significantly decreased during 2019 to 2020, use prevalence, frequent use, and flavored e-cigarette use remained high," wrote study authors. "Continued actions are warranted to prevent and reduce e-cigarette use among US youth."
"*" indicates required fields