Homeopathic Remedy Problems Lead to FDA Safety Review
April 22, 2015
By: Irvin Jackson
Amid increasing concerns over safety problems with certain homeopathic remedies sold throughout the U.S., federal health officials held a two-day conference this week to evaluate how the industry should be regulated to protect consumers.
The FDA held a two-day conference Monday and Tuesday to discuss concerns about homeopathic remedies, which are not subject to regulatory review for safety or effectiveness before they are sold to the public.
These products are believed by some to work on the principle that exposing users to certain symptoms can act as a remedy for diseases that cause those same symptoms. However, the theory is not supported by modern science.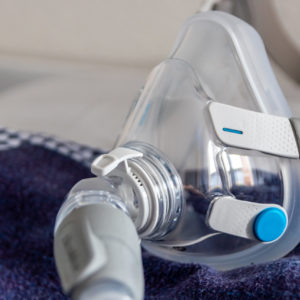 Did You Know?
Millions of Philips CPAP Machines Recalled
Philips DreamStation, CPAP and BiPAP machines sold in recent years may pose a risk of cancer, lung damage and other injuries.
Learn More
"I am concerned about the current state of labeling for homeopathic remedies, particularly OTC preparations," said Dr. Adriane Fugh-Berman, associate professor at the Georgetown University Medical Center's Department of Pharmacology and Physiology, in a statement (PDF) presented at the conference. "Although the FDA has increased its focus on the safety, quality, and claims of dietary supplements (products that are not permitted to make "disease" claims), the agency has continued to defer its regulatory oversight of homeopathic drugs. Allowing homeopathic remedies to sit side-by-side with conventional drugs that have undergone FDA scrutiny as over-the-counter drugs is inherently misleading."
Fugh-Berman said many consumers do not understand what homeopathy is and may assume they are dietary supplements or phytomedicines and do not understand that they do not even face the level of review for safety and effectiveness of dietary supplements. She recommended that they be sequestered from other drugs and sold under a banner or in a special section that explains what homeopathic remedies are.
In response to the concerns, supporters of homeopathic remedies have maintained that consumers know what the products are and are educated about how they work.
"Consumers are confident in their abilities to make informed decisions about homeopathic products," said Alison Teitelbaum, executive director of the National Center for Homeopathy, said in a statement (PDF) at the conference. "As the homeopathic organization most visible to the public, we receive calls and inquiries from consumers every week about homeopathy. We do not receive inquiries from consumers expressing confusion about these over the counter products or requesting additional information to assist them in making a decision about using a product labeled as homeopathic."
Homeopathic Remedy Recalls Led To Review
Like dietary supplements, homeopathic remedies are not subject to much regulation, unless problems arise with a specific product. In recent years, several high-profile homeopathic remedy problems have surfaced, leading the FDA to call for a review of how these products are regulated.
In 2009, the FDA issued a Zicam recall for the homeopathic cold remedy. That action was taken after at least 120 adverse event reports involving loss of smell with Zicam Nasal Gel, Zicam Nasal Swabs and Zicam Swabs Kids Size.
Although the manufacturer maintained that their over-the-counter cold remedy could not be the cause for the problems, it agreed to remove the product from the market following the FDA warning.
In the aftermath of the recall, FDA inspectors discovered 800 reports of Zicam problems that Matrixx Initiatives failed to forward to the agency, in violation of federal regulations.
Matrixx Initiatives faced hundreds of lawsuits over loss of smell allegedly caused by Zicam, most of which were resolved in out-of-court settlements.
In 2010, a Hyland's Teething Tablet recall was announced, after the FDA discovered it contained belladonna, a potentially toxic ingredient. Although it is important for the amount of belladonna to be carefully controlled, the FDA has determined that Hyland's Teething Tablets may contain an inconsistent amount of belladonna. A number of adverse event reports have been associated with belladonna toxicity or overdose from Hyland's Teething Tablets.
The homeopathy industry racks in about $3 billion annually, according to the FDA. However, researchers from the National Health and Medical research Council in Australia conducted a review of hundreds of studies and determined that homeopathic remedies were no more effective than a placebo.
The FDA is expected to make a decision regarding regulatory changes to homeopathic remedies some time later this year.
"*" indicates required fields