Hydraulic Fracturing Exposure Could Increase Risk of Preterm Births, Researchers Warn
April 07, 2022
By: Martha Garcia
According to the findings of a new study, women who live near hydraulic fracturing sites face an increased risk of delivering a baby preterm or with low birth weight, potentially leading to serious health risks for the child..
Hydraulic fracturing, or fracking, is the controversial oil and gas extraction process, where companies pump a mixture of water, sand and chemicals into drill sites at high pressure to fracture shale rock and release underground oil and gas reserves, allowing it to be pumped to the surface through a well.
The practice has been linked to a number of environmental concerns in recent years, as well as potential health side effects for area residents, including increased risk of death for elderly individuals and increased risk of cancer.
In a new study published this month in the medical journal JAMA Pediatrics, researchers from the University of Calgary, in Canada, indicate that living in an area of intense hydraulic fracturing activity could also negatively impact birth outcomes.
Researchers looked at data on women living in rural Alberta, Canada, from 2013 and 2018 who were 18 to 50 years old and pregnant during that time frame.
More than 4,800 fracking sites were identified through Alberta Energy Regulator and individuals were considered exposed if their postal delivery point was located within 10 km of one or more wells that was hydraulically fractured one year before conception or during pregnancy.
A total of 26,000 people with nearly 35,000 pregnancies were included in the study. The data indicated small infants and major congenital anomalies were significantly higher for those who lived within 10 km of at least one hydraulically fracked well.
According to the findings, living near a fracking site also increased the risk of spontaneous preterm birth and delivering a child that was small for gestational age. The risk was significantly increased among those with 100 or more fracking sites within 10 km of where they lived.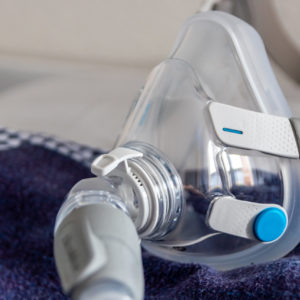 Did You Know?
Millions of Philips CPAP Machines Recalled
Philips DreamStation, CPAP and BiPAP machines sold in recent years may pose a risk of cancer, lung damage and other injuries.
Learn More
Pregnant women who lived near 100 or more fracking sites had an 11% higher risk of preterm delivery. Women who lived by one to 24 fracking site had a 7% increased risk of preterm delivery.
Living near one to 24 fracking sites increased the risk of having a baby that was small for gestational age by 8%. Those who lived near more than 100 fracking sites had a 12% higher risk.
Preterm and low birth weight infants face a higher risk of suffering congenital abnormalities, neurodevelopmental difficulties, physical disables and behavior problems. They suffer higher rates of cerebral palsy and epilepsy and often face cardiovascular disease later in life. These conditions can lead to a lifetime of healthcare treatment, doctor's visits and high rehabilitation costs.
"Results suggest that individuals who were exposed to hydraulic fracturing within pregnancy may be at higher risk of several adverse birth outcomes," the researchers concluded. "These results may be relevant to health policy regarding legislation of unconventional oil and gas development in Canada and internationally."
The findings of the study do not prove fracking causes premature birth or low birth weight, but highlights a potential link between the two. More research is needed to prove exactly how fracking can affect the development of an unborn child, researchers said.
This is not the first study to link living near fracking operations to increased risk of preterm births and low birth-weight infants. Previous studies have also linked fracking to the risk of asthma in children and high risk pregnancies. Other research has shown fracking wastewater contains a range of toxic chemicals and other contaminants that negatively affect human health and the environment.
One study published in 2017 had similar findings, indicating fracking negatively impacts infant's health, and other study published in 2019 linked fracking to congenital heart defects among infants exposed during pregnancy.
Other suspected side effects include miscarriages and a wide range of other health problems. Some studies have indicated that the closer a person lives to fracking locations, the worse the health problems.
"*" indicates required fields