Study Finds Toxic Chemicals In Hydrofracking Wastewater
February 23, 2022
By: Martha Garcia
A new study indicates that wastewater from oil and gas hydraulic fracturing operations contain a wide range of toxic chemicals and other contaminants, which are not only bad for human health, but bad for the environment as well.
Hydraulic fracturing, commonly known as fracking, is a controversial practice involving the use of a mixture of water, sand and chemicals that are pumped into drill sites at high pressure to fracture shale rock and release underground oil and gas pockets, allowing it to be pumped up to the surface through a well.
In the past, the process has been linked to a number of serious environmental effects, including an increased risk of earthquakes near fracking sites, as well as drinking water contamination and impacts on wildlife.
In 2014, Oklahoma suffered nearly 600 earthquakes of magnitude 3.0 or greater, which have been blamed on a rise in fracking. Some studies have also highlighted negative health side effects of fracking, including increased risk of heart problems among local residents.
In this latest study, researchers from the University of Toledo, Ohio examined samples of water byproducts produced from oil and gas fracking operations in the Permian Basin and Eagle Ford formation in Texas. They used specialized extraction and analysis methods to determine what type of chemicals and materials were in fracking wastewater. The findings were published January 26, in the journal Environmental Science & Technology.
The study data indicated the water included a mixture of organic solubles and elemental species, including polycyclic aromatic hydrocarbons (PAHs) and naturally occurring radioactive materials.
Researchers also found 266 different organic chemicals, including 1,4-dioxane, atrazine, pyridine, and PAHs. Atrazine is a pesticide, 1,4-dioxane is a chemical that irritates the eyes and respiratory tract, pyridine can damage the liver, and PAHs have been linked to stomach, liver, bladder, lung and skin cancers.
Furthermore, the tests indicated the presence of 29 elements including rare earth elements, as well as hazardous metals such as chromium, cadmium, lead, and uranium.
Exposure to chromium can lead to liver damage, seizures, allergic reactions and anemia. Cadmium can affect the kidneys, bones and the lungs, impairing breathing function. The health effects of lead exposure are well documented, especially among children who can suffer mental and physical impairment. Uranium is a radioactive product that can impair the function of the kidneys, brain, liver and heart.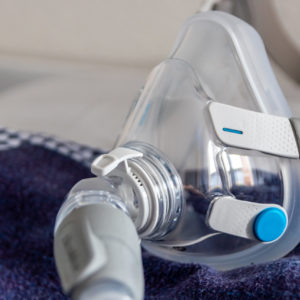 Did You Know?
Millions of Philips CPAP Machines Recalled
Philips DreamStation, CPAP and BiPAP machines sold in recent years may pose a risk of cancer, lung damage and other injuries.
Learn More
Prior research has linked living near fracking sites to increased risk of death among elderly residents. That study focused on the risk air pollution from fracking had on their health. The new study focused on contaminants which may seep into the groundwater in residential areas near fracking sites. This can lead to exposure to the chemicals by using water facilities, like showering, or simply being in a yard that had groundwater seepage.
A recent comprehensive California report indicated groundwater contamination from fracking was migrating toward local aquifers from more than 1,800 unlined wastewater ponds. More than 16 billion barrels of wastewater was disposed in unlined California fracking ponds since 1977 leading to the leaching of chemicals in water sources in California's central region. The contaminants found in the groundwater included benzene and toluene, among other harmful chemicals.
Researchers say the findings of the new study highlight the need for improved monitoring of fracking operations, fracking wastewater and efforts to reduce the dangers posed to humans and the environment by the contaminants commonly found in fracking wastewater and groundwater.
"*" indicates required fields