Report Finds 1.4M Pennsylvanians Live Within "Threat Radius" Of Oil and Gas Wells Amid Hydrofracking Concerns
May 19, 2022
By: Martha Garcia
Amid rising concerns about the potential health risks and side effects associated with oil and gas fracking wells, a new report suggests that more than 1.4 million people in Pennsylvania alone live within a half-mile or less from active operations; which some consider to be the "threat radius" for area residents.
The analysis also includes a new interactive map, which highlights the locations of active oil and gas wells, as well as air pollution data in the areas. The information is intended to help identify communities across the country that may be at the most serious risk of experiencing adverse health effects; many of those attributed to risks linked to hydraulic fracturing.
Hydraulic fracturing, or fracking, involves drilling and fracturing shale rock to release oil and gas. The operations involve the injection of water, sand and chemicals into wells at high pressures to crack the surrounding rock, releasing underground deposits of natural gas and oil.
Fracking has been at the forefront of controversy in recent years, as more data adds to the body of evidence indicating the practice poses serious health risks to humans. A recent study linked fracking to heart problems, including a greater risk of heart failure. Other studies have linked women's exposure to fracking during pregnancy to increased risk of preterm birth.
Fracking wastewater contains a range of toxic chemicals and other contaminants that negatively affect human health and the environment, posing a greater threat to the communities near the sites.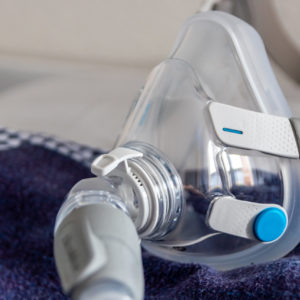 Did You Know?
Millions of Philips CPAP Machines Recalled
Philips DreamStation, CPAP and BiPAP machines sold in recent years may pose a risk of cancer, lung damage and other injuries.
Learn More
The Oil and Gas Threat Map is an interactive geospatial analysis conducted by Earthworks, FracTracker Alliance, the Clean Air Council, and the Moms Clean Air Force. Earthworks is a nonprofit advocate of clean air, water, and land.
The interactive map shows all active oil or gas wells across the country. It also includes estimates for cancer risks and respiratory health risks traced back to the oil and gas industry.
The new data indicates more than 1,482,000 Pennsylvanians, including more than 290,000 children, live near or attend schools or daycares within a half-mile "threat radius" of active oil and gas operations.
The report indicates people who live within a half-mile of active wells should be concerned about potential health side effects from oil and gas pollution. Earthworks indicated the half-mile radius is a conservative estimate since scientific literature shows an increased prevalence of adverse health effects at distances greater than a half-mile. The half-mile distance is the distance at which side effects are most clearly correlated.
The review also includes measured air pollution above background levels and health impacts attributable to oil and gas development at distances between 0.1 miles and 2 miles of active conventional, as well as unconventional, oil and gas facilities.
According to the map, more than 12.6 million people across the country live within a half-mile threat radius of an oil or gas well. It also indicates more than 2.9 million schools are threatened by active wells across the country and about 500,000 schools are threatened by air pollution.
There are nearly 1.3 million active oil and gas wells, compressors, & processors leading to nearly 190,000 residential square miles across the US facing health threats by these wells.
"*" indicates required fields