IARC Seeks to Protect Roundup Cancer Research Documents' Confidentiality
November 02, 2016
By: Irvin Jackson
An international research group is under fire for wanting to keep some records confidential that were involved in a decision to warn that side effects of Roundup, a popular weed killer, may increase the risk of non-Hodgkin's lymphoma and other cancers. 
The International Agency for Research on cancer (IARC) has sent letters and emails to researchers who were involved in its 2015 review of glyphosate, the active ingredient contained in Monsanto's widely used Roundup products. The letters ask that researchers not to turn over documents being requested by a number of investigators and industry groups, according to a report by Reuters.
Those who worked on the Roundup cancer research review are being told by the IARC that the documents are its property, even though many of the researchers holding those documents work for groups and agencies in different countries around the world.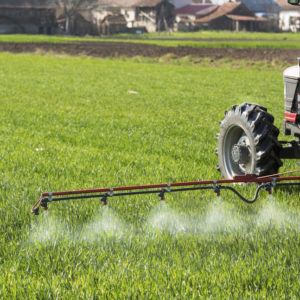 In March 2015, the IARC, an arm of the World Health Organization, issued a report determining that glyphosate is probably a cancer-causing agent, and linking glyphosate to an increased risk of non-Hodgkin's lymphoma.
The conclusions have sparked worldwide controversy over the use of Roundup and the IARC's findings and methodologies. The U.S. Environmental Protection Agency (EPA), and regulators in Europe and Japan, among others have refuted the IARC's findings, while researchers in several other countries have not only agreed with the findings, but banned or restricted Roundup use.
As a result, researchers, particularly in the U.S., who played a part in the IARC's glyphosate review have been subjected to Freedom of Information Act (FOIA) requests and even orders from Congress to turn over documents involved in the review.
However, the IARC says they are the sole owners of those documents, and that releasing them would jeopardize the ability of its researchers to discuss the evidence freely and critically, and could also expose the process to interference from outside groups. The group also said that its notice is not a demand that its researchers defy national or local laws.
In some cases, the IARC and its researchers are facing legal actions to get them to turn over the documents.
Roundup Cancer Lawsuits
As debate continues within the medical and regulatory communities over the health risks associated with glyphosate, Monsanto now faces a growing number of Roundup cancer lawsuits filed throughout the United States, typically involving individuals diagnosed with a form of non-Hodgkin's lymphoma following heavy exposure to the herbicide as a farm or agricultural worker.
The complaints allege that the manufacturer recklessly promoted Roundup and pushed greater and greater use of the chemical, without disclosing the potential health risks or warning about the importance of safety measures that may have reduced exposure to the chemical.
The lawsuits over Roundup allege that plaintiffs may have avoided a diagnosis of non-Hodgkin's lymphoma or other cancers if they had been warned about the Roundup risks for farmers, landscapers and others in the agricultural industry, as safety precautions could have been taken or other products could have been used to control the growth of weeds.
On October 4, a panel of federal judges centralized all Roundup cancer lawsuits filed in U.S. federal courts before U.S. District Judge Vince Chhabria in the Northern District of California for pretrial proceedings.
As part of the coordinated pretrial proceedings, it is expected that Judge Chhabria will establish a bellwether process, where a small group of cases will be scheduled for early trial dates to help gauge how juries may respond to certain evidence and testimony that is likely to be repeated throughout the litigation If Roundup non-Hodgkins lymphoma settlements are not reached following the coordinated MDL proceedings, each case may ultimately be remanded back to the U.S. District Court where it was originally filed for an individual trial date in the future.
"*" indicates required fields