Imbruvica Toxic Side Effects Should Lead FDA to Require Additional Studies To Evaluate Risks: Report
December 02, 2020
By: Russell Maas
Side effects of the cancer drug Imbruvica have been linked to an increased risk of cardiovascular injuries and death, leading researchers to call for federal regulators to require the drug makers to conduct additional clinical trials.
In an editorial published in the Journal of the American Medical Association (JAMA), several cancer specialists from universities nationwide highlighted the cardiotoxic properties and adverse health effects associated with Imbruvica, citing previous studies which recorded a seven percent fatality rate during treatment.
Imbruvica (Ibrutinib) is a prescription medication used as an inhibitor of Bruton's tyrosine kinase (BTK). The FDA first approved the drug in 2013, for the treatment of  mantle cell lymphoma (MCL) and chronic lymphocytic leukemia (CLL) for patients who had already received at least one prior therapy.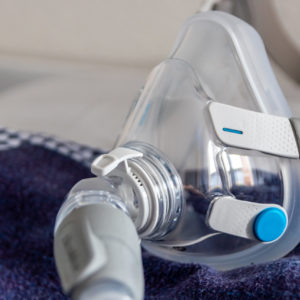 Did You Know?
Millions of Philips CPAP Machines Recalled
Philips DreamStation, CPAP and BiPAP machines sold in recent years may pose a risk of cancer, lung damage and other injuries.
Learn More
The drug's use profile was expanded in 2016 for front-line use in the treatment of CLL, becoming the first chemotherapy alternative option of its kind to patients regardless of treatment history.
According to the editorial, while Imbruvica was known to have cardiotoxic properties, likely due to the off-target inhibition of another kinase, initial clinical trials demonstrated increased survival rates among patients.
However, the editorial's authors highlighted a recent analysis of real-word data gathered by the World Health Organization (WHO), which involved 13,572 cases of patients using the recommended dosage of 560mg of Imbruvica in over 130 countries. As of January 2018, 303 deaths were associated with the use of Imbruvica, in which 103 were due to arrhythmias, and 90 were due to central nervous system hemorrhages.
Additionally, patients experienced a higher rate of cardiac conduction disorders such as atrioventricular (AV) blocks as early as the first dose, with a median onset of 27 days. Researchers noted at least nine fatalities were related to conduction disorders caused by first-use of Imbruvica.
When comparing the data collected from WHO to a Mayo Clinic report, researchers  suggested lowering the 560mg recommended dosing amount could lower the risk of  heart problems and death.
According to the Mayo Clinic study, patients prescribed Imbruvica to treat CLL with initial doses starting at 420 mg, 280mg and 140mg or less per day were associated with a decreased rate of cardiovascular complications and an increased overall survival rate, when compared to patients prescribed the manufacturer recommended 560mg dosage.
Lead author of the study, Mark J. Ratain, MD of the University of Chicago stated the FDA should have required the manufacturer to perform a randomized dose ranging study of Imbruvica years ago, rather than unnecessarily expose patients to cardiac risks attributable to excessive dosing.
Researchers recommend the FDA use its post market regulatory authority to force the drug manufacturer, Pharmacyclics LLC, into performing a randomized dose study.
Paul

August 13, 2022 at 12:47 pm

I was given Imbruvica via infusions for Waldenstrom disease. After a few months, I developed a horrid itch and rash. Then skin cancers - 4 0n my face and ears. One each on an arm and leg. Two of these cancers resulted in months of treatment. My Dermatologist cannot rule out more cancers.

vicent

July 4, 2022 at 1:35 pm

the worst stating massive 5 billion class action lawsuit

Mary

April 9, 2022 at 4:02 am

My mother passed away April 5th, 2022. Her oncologist admitted to us the imbruvica caused heart damage.

Brenda

February 8, 2022 at 5:45 pm

I was diagnosed with CLL in April of 2017 and put on Imbrevica and been on it since now I find out that I have breast cancer. I was not told this could be a side affect. I'm really upset about this. I believe the Dr knew and did not tell me.

Mark

December 2, 2021 at 7:55 pm

I was prescribed Imbruvica after a failed chemo for my CLL. I took this for approximately 7 years, and have now developed Severe Arthritic Syndrome and now have permanent and severe joint damage.

Natalie

October 10, 2021 at 4:29 pm

This medication killed my husband! His kidneys started bleeding, the doctors told him this is from the imbruvica and stop taking it! After a week in the hospital he came home on hospice, he was in so much pain, not from the cancer but from this drug! Why was this proscribed in the first place by Kaiser NorCal to a patient that already has stage 3 kidney disease due to the non-Hodgkin's lymphoma[Show More]This medication killed my husband! His kidneys started bleeding, the doctors told him this is from the imbruvica and stop taking it! After a week in the hospital he came home on hospice, he was in so much pain, not from the cancer but from this drug! Why was this proscribed in the first place by Kaiser NorCal to a patient that already has stage 3 kidney disease due to the non-Hodgkin's lymphoma going through his body? He was only 53 so much life and fight left in him until this medication took him away!

Linda

October 3, 2021 at 2:03 am

My husband died after being prescribed imbruvica by his VA doctor for treatment of CLL. He was only 66 years old and a vibrant husband, son, dad, brother l, grandfather and friend. We were not told that he could die from this medication. I want to join a class action suit against the Pharmicacles who push this toxic so called treatment.

Renee

August 22, 2021 at 12:39 pm

My brother had CLL and started taking this medication on the advice of his doctor. Went on a business trip to California, we live in Pennsylvania. He presented with chest pain during a meeting. Was rushed to a hospital out there. One thing led to another. His organs started shutting down and within 3 days he was dead. Never came home. This was November 2014. He was only 46 and left behind a[Show More]My brother had CLL and started taking this medication on the advice of his doctor. Went on a business trip to California, we live in Pennsylvania. He presented with chest pain during a meeting. Was rushed to a hospital out there. One thing led to another. His organs started shutting down and within 3 days he was dead. Never came home. This was November 2014. He was only 46 and left behind a wife and 13-year-old daughter. He was my only sibling and we were very close. I have struggled with this since it happened as I always had a suspicion this medication is the reason he is no longer here. Never really had any closure. I periodically look for potential class action suits and to see if others had similar experiences as a result of this drug and found this article.

Darniell

July 21, 2021 at 1:19 am

My husband took this medicine and six months later he was gone he told me he could feel his inside burning it was killing him from the inside he passed away July 19 3019

Tammy

May 31, 2021 at 1:06 pm

Same here Kim. My father was put on imbruvica in May of 2018 for a non-life threatening cancer that he had been diagnosed with 25 years prior. Over the course of 4 months, he was admitted into the hospital for unexplained bleeding 3 times needing massive drug transfusions each time. The third time September 2018, he never came out. He died of multiple organ failure. Only then did I find out thi[Show More]Same here Kim. My father was put on imbruvica in May of 2018 for a non-life threatening cancer that he had been diagnosed with 25 years prior. Over the course of 4 months, he was admitted into the hospital for unexplained bleeding 3 times needing massive drug transfusions each time. The third time September 2018, he never came out. He died of multiple organ failure. Only then did I find out this drug causes unexplained internal bleeding. His oncologist was right next door to the hospital. I called him to come over to the hospital and he ignored me. :-(

Kim

March 27, 2021 at 8:28 pm

My loved one took imbruica was on it for 2 weeks started to gave side effects right away the more he took this the worse ge got his kidneys shut down had toxins in his body and he passed away from cardiac arrest there's more to all of this just putting the just if it out I feel this should be removed until more testing is done on it that medicine killed him
"*" indicates required fields