Infant Deaths Linked to Children's Cough and Cold Medicines
August 08, 2008
By: AboutLawsuits
New research published in the current issue of Pediatrics links the use of over-the-counter (OTC) children's cough and cold medicines to at least 10 infant deaths that occurred in Arizona during 2006, highlighting the dangers such medications pose to children under 2 years of age.
A study conducted by Dr. Mary Rimsza and Susan Newberry used data on child deaths collected routinely by the state of Arizona. Autopsy data was available in 21 cases of unexpected infant deaths, and toxicology reports showed that 10 infants had been given cough and cold medicines just before their deaths.
The research does not prove that the medicine given caused or contributed to the deaths, but it underscores an FDA health advisory issued in January 2008 urging parents not to give children under 2 years old cough and cold medicines. The warning was issued after thousands of adverse reactions were reported, including several hospitalizations and deaths. The FDA is still reviewing whether the drugs are safe for children from 2 to 6 years of age.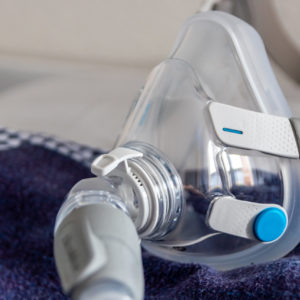 Did You Know?
Millions of Philips CPAP Machines Recalled
Philips DreamStation, CPAP and BiPAP machines sold in recent years may pose a risk of cancer, lung damage and other injuries.
Learn More
Children's cough and cold medicines contain a combination of cough suppressants, decongestants and antihistamines. These may have serious and life-threatening side effects in young children, including breathing problems, reduced consciousness, increased blood pressure, convulsions, rapid heart rate and, in some cases, death.
In October 2007, an FDA advisory panel noted that non-prescription children's cough and cold medications are not effective in children under 6 and should not be given to them. It was strongly recommended that children under 2 not be given these medicines at all, due to concerns raised by an earlier CDC report which indicated that about 1,500 children under 2 and 7,000 children under 11 are admitted to hospital emergency rooms every year after taking these drugs.
In a separate study published in the August issued of the journal Pediatrics, researchers who reviewed data from national random telephone surveys between 1999 and 2006, found that approximately 1 in 10 children in the United States used a cough and cold medication in a given week.
Health Canada Restricts Cough and Cold Medicines for Children Under 6 : AboutLawsuits.com

December 19, 2008 at 6:15 pm

[...] Side effects of the children's cough and cold drugs have been associated with reports of hallucinations, suppressing respiratory systems, increasing heart rates, and a potential increased risk of strokes and seizures. [...]

New Warnings about Side Effects of Children's Cough and Cold Medicines : AboutLawsuits.com

October 8, 2008 at 10:30 pm

[...] Side effects of children's cough and cold drugs have been associated with reports of hallucinations, seizures and strokes. In addition, pediatricians and consumer groups have argued that there is no evidence to establish that the drugs are effective for young children. [...]

Jeff

August 9, 2008 at 2:04 pm

If you extrapolate the 10 infant deaths associated with cough and cold medications from Arizona's population of 6 million, to the combined US & Canada population of 337 million, the estimated deaths associated with cough and cold medications are over 500 a year! As a dad and a doctor, I find this a very scary topic. I used to think that as long as my patient's or I dosed the children's cold[Show More]If you extrapolate the 10 infant deaths associated with cough and cold medications from Arizona's population of 6 million, to the combined US & Canada population of 337 million, the estimated deaths associated with cough and cold medications are over 500 a year! As a dad and a doctor, I find this a very scary topic. I used to think that as long as my patient's or I dosed the children's cold & cough medications right, then everything would be OK. But when I researched this further, it turns out that children have died from "over dose" of ALL THE MAJOR CHILDRENS COLD AND COUGH MEDICINES even when given the correct dose (http://pediatrics.aappublications.org/cgi/reprint/108/3/e52?maxtoshow=&HITS=10&hits=10&RESULTFORMAT=&fulltext=cough+medications&andorexactfulltext=and&searchid=1&FIRSTINDEX=0&sortspec=relevance&resourcetype=HWCIT). Here are a few interesting facts: 1. Last October 2008, the drug companies promised the FDA that they would change all their labeling to say "do not use" for children under the age of 2, but I was just in the store last week, and a number of packages still had the old labeling! 2. The FDA reviewed safety and effectiveness data this last fall and its expert panel said that "right now the current cold & cough medications should not be given to children under 6." Here is a link to the FDA's minutes, "http://www.fda.gov/ohrms/dockets/ac/07/minutes/2007-4323m1-Final.pdf", see page 6. The FDA made a public advisory in January 2008 about never using it for children under 2, because the Drug companies are fighting them on the panels ruling to never use cold and cough medications on children 2 to 6. Since these drugs were previously allowed by the FDA, the FDA is forced to go though "due process" before they are willing to make an official public statement about never giving these medications to children 2 to 6. The thing that the drug companies don't want anyone to know is that these medications never underwent the rigorous safety and effectiveness studies modern medications have to go though, they we grandfathered in the early 1970's because at that time experts felt like they seemed to work, and they seemed safe enough. Interestingly, some researchers from Penn State have shown that Buckwheat honey is better then the OTC drugs for children's cough. There is a web site that talks about this, and gives lots of research to help parents be better informed about how to help their kids. Check out http://www.honeydontcough.com/ -Daddydoctor
"*" indicates required fields