Invokana Side Effects Require Close Patient Observation During Treatment: Study
October 09, 2015
By: Irvin Jackson
Amid mounting concerns over the potential side effects of Invokana, new research indicates that when combined with other anti-diabetes drugs, the new-generation treatment does effectively reduce glucose levels. However, researchers stress that Invokana patients need to be regularly monitored for potentially serious health risks. 
Invokana (canagliflozin) was the first member of a new class of diabetes drugs introduced in recent years, known as sodium-glucose cotransporter-2 (SGLT2) inhibitors. Other medications on the market in the United States that are part of the same class include Invokamet, Farxiga, Jardiance, Xigduo XR and Glyxambi. However, Invokana remains the most widely used of the class.
Although the diabetes drug has only been on the market in the U.S. for two years, amid aggressive direct-to-consumer promotions by the drug maker, it has quickly become a blockbuster treatment. However, as more individuals are switched to the new drugs, information has emerged about several safety concerns with Invokana.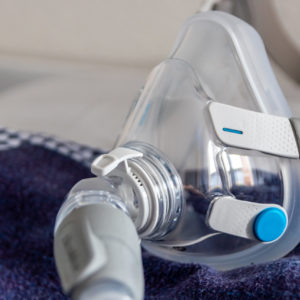 Did You Know?
Millions of Philips CPAP Machines Recalled
Philips DreamStation, CPAP and BiPAP machines sold in recent years may pose a risk of cancer, lung damage and other injuries.
Learn More
In a study published late last month in the online edition of the Journal of Diabetes Investigation (PDF), researchers from Peking University found that Invokana works well as an "add on" drug to other frontline type 2 diabetes drugs. However, the findings highlighted recent concerns over potential Invokana side effects, such as ketoacidosis, hypoglycemia, and acceleration of diabetes-associated sarcopenia.
The Chinese researchers conducted an analysis of six different clinical trials involving 4,670 participants, comparing the effectiveness of Invokana used together with other diabetes drugs to patients who were given a placebo, looking for glycemic control and change in weight.
The results suggest that as an add-on drug, Invokana does lower blood glucose without patients suffering weight gain. However, researchers warn that it is important for patients to be closely monitored during treatment with Invokana.
"The most commonly reported adverse events included genital tract infections, urinary tract infections and adverse events-related osmotic diuresis, which were transient, mild to moderate in intensity and led to few discontinuations," the researchers reported. "However, some serious adverse events with chronic SGLT2 inhibitors administration have been of much concern to scholars, these include severe hypoglycemia, acceleration of diabetes-associated sarcopenia and ketosis/ketoacidosis. This is a reminder that close observation of patients receiving SGLT2 inhibitor is essential."
Invokana Health Concerns
Over the past year, federal regulators have issued several warnings about a potential risks associated with SGLT2 inhibitors, including a risk of diabetic ketoacidosis (DKA), which involves a dangerous build up of acid in the blood, as well as an increased risk of bone fractures among Invokana users. Some researchers have also expressed concerns that the way the medication works by impacting the normal function of the kidneys may be causing a number of reports involving kidney problems on Invokana.
On May 15, the FDA announced an investigation into the mounting number of reports involving diabetic ketoacidosis, ketosis or acidosis among users of Invokana and other SGLT2 inhibitors, after at least 20 cases of were identified during the first 15 months Invokana was on the market.
All of the cases involved problems where users required hospitalization or emergency room treatment due to complications associated with increased blood acid levels while on Invokana or a similar drug, leading federal drug regulators to examine whether additional warnings or prescribing information is needed for the drugs.
The same month as the FDA warnings, the Institute of Safe Medication Practices (ISMP) released a report that independently evaluates adverse event reports submitted to the FDA, identifying potential safety signals involving kidney toxicity and raising questions about whether the potential Invokana risks may actually outweigh the benefits provided by the diabetes drug.
During the first year Invokana was on the market, ISMP highlighted 457 serious adverse event reports submitted to the FDA involving complications from Invokana. These adverse event reports typically only account for a small portion of the total problems associated with prescription medications on the market.
Many of the reported Invokana problems involved kidney failure, kidney impairment or problems with kidney stones, urinary tract infections, dehydration, hypersensitivity and abnormal weight loss. Looking at reports to the FDA's adverse event reporting system, the ISMP found that Invokana received more serious adverse event reports than 92% of the other drugs regularly monitored by the group.
In the latest safety signal associated with the medication, the FDA announced last month that new Invokana bone fracture warnings will be added to the drug, suggesting that there is now compelling evidence that users of Invokana may face an increased risk of fractures as early as 12 weeks after starting the medication, typically involving only minor traumas that would not normally result in a broken bone, such as falling from no more than standing height.
A growing number of individuals throughout the United States are now reviewing whether to file an Invokana lawsuit over injuries that may have been caused by side effects of the drug, alleging that the manufacturers failed to adequately research the medications or warn about the potential risks.
"*" indicates required fields