Invokana Metabolic Acidosis Problems and Genital Fungal Infections Noted in ISMP Report
January 19, 2016
By: Irvin Jackson
As a growing number of people switch to a controversial new generation of diabetes drug, an increasing number of adverse event reports are being submitted to the FDA involving problems with metabolic acidosis, genital fungal infections and other side effects of Invokana.
According to the latest QuarterWatch Report (PDF) issued by the Institute For Safe Medication Practices (ISMP) on January 13, both prescription volume and adverse event reports are rapidly increasing for Invokana, Farxiga, Jardiance and other members of a new class of diabetes medications, known as sodium-glucose co-transporter 2 (SGLT2) inhibitors.
The widespread use of these new treatments has come despite recent warnings by the ISMP and FDA, and a lack of long-term data on the safety and benefits of the diabetes drugs.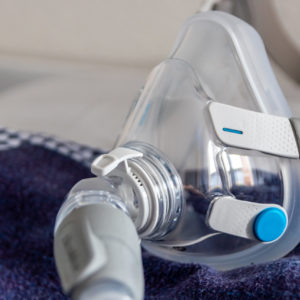 Did You Know?
Millions of Philips CPAP Machines Recalled
Philips DreamStation, CPAP and BiPAP machines sold in recent years may pose a risk of cancer, lung damage and other injuries.
Learn More
Invokana (canagliflozin) was introduced in March 2013, as the first member of this new class of type 2 diabetes drugs, which work in a unique way by impacting some of the normal kidney functions to increase the amount of sugar excreted in the urine. However, serious safety concerns have emerged as more individuals are switched to the drug, leading to an FDA warning last year about the potential link between Invokana and diabetic ketoacidosis, which involves a dangerous build up of acid levels within the blood.
"Despite the lack of long-term data on safety and benefits, these new drugs have moved rapidly into widespread clinical use, according to data from IMS Health," the ISMP report notes. "We observed increasing numbers of reports of metabolic acidosis – a potentially life-threatening disorder that has been the focus of two FDA Drug Safety Communications."
By the second half of 2015, there had been 1.1 million prescriptions for Invokana, 411,000 for Farxia, and 136,000 for Jardiance. Over the past year, ISMP investigators note that there have been 168 adverse event reports submitted to the FDA involving metabolic acidosis problems with Invokana, 80 associated with Farxiga, and 12 linked to Jardiance.
The ISMP notes that the most commonly reported side effect of these new drugs was genital fungal infections, which in clinical trials affected 11.4% of women who used Invokana, and 3.7% of men.
Invokana Health Warnings
In December, the FDA announced that new Invokana warnings will be required about the risk of diabetic ketoacidosis, and warned that the  urinary tract infections could actually be signs of kidney infections that could potentially develop into kidney failure.
The ISMP first raised concerns about Invokana side effects in a May 2015 report, identifying potential safety signals involving kidney damage with Invokana and other SGLT2 inhibitors work.
The group raised questions about whether the potential risks associated with the medication may outweigh the benefits, leading some questions to be raised about whether an Invokana recall should be issued, or limitations should be placed on who receives the medication.
During the first year Invokana was on the market, ISMP highlighted 457 serious adverse event reports submitted to the FDA involving complications from Invokana. These adverse event reports typically only account for a small portion of the total problems associated with prescription medications on the market.
Many of the reported Invokana kidney problems involved kidney failure, kidney impairment or problems with kidney stones, urinary tract infections, dehydration, hypersensitivity and abnormal weight loss. Looking at reports to the FDA's adverse event reporting system, the ISMP found that Invokana received more serious adverse event reports than 92% of the other drugs regularly monitored by the group.
Over the last year, the number of adverse event reports for Invokana have increased to 5,484, which the ISMP says is in line with previous numbers given the increased patient exposure.
While sales for the new generation medications remain strong, a growing number of patients who have suffered injuries not disclosed on the drug warning labels are now pursuing Invokana lawsuits, Invokamet lawsuits, Farxiga lawsuits and Jardiance lawsuits against the manufacturers, alleging that important safety information has been withheld from consumers and the medical community.
"*" indicates required fields