Jardiance, Farxiga Also Carry Lower Limb Amputation Risk, Not Just Invokana: Study
November 21, 2018
By: Irvin Jackson
While prior research has suggested a link between Invokana and amputations, the findings of a new study indicates that the risk may be a class-wide issue for similar diabetes drugs, including Farxiga, Jardiance and others.
About two years ago, concerns emerged about the risk that the new generation diabetes drug Invokana was associated with an increased risk of lower limb amputations, leading the FDA to warn the public about the potential risk associated with this specific medication. However, similar drugs from the same class were not previously believed to increase the amputation risk.
However, in a new study published last week in the medical journal The BMJ, researchers indicate that the lower limb amputation risk extends to Jardiance, Farxiga and other medications that are part of a new class of diabetes drugs, known as sodium-glucose co-transporter 2 (SGLT2) inhibitors.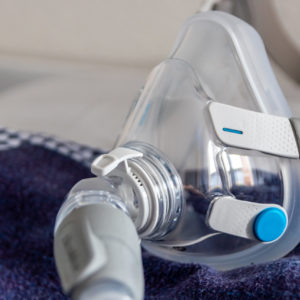 Did You Know?
Millions of Philips CPAP Machines Recalled
Philips DreamStation, CPAP and BiPAP machines sold in recent years may pose a risk of cancer, lung damage and other injuries.
Learn More
Invokana was the first member of this class to hit the market, introduced by Johnson & Johnson and its Janssen Pharmaceuticals subsidiary in March 2013. The drug makers have also marketed a version under the brand name Invokamet, which combines the active ingredient with the older diabetes drug metformin.
Initial Invokana amputation warnings were issued in May 2016, based on preliminary results of a clinical trial that found an increase in leg and foot amputations among users, mostly affecting the toes. However, manufacturers of other SGLT2 inhibitors pointed out at the time that the same risk was not seen with competing drugs in the same class.
In this latest study, researchers from Sweden and Denmark challenge those conclusions. After examining data on more than 17,000 new users of Jardiance, Farxiga and Invokana in those two countries between July 2013 and December 2016, researchers compared the findings to an equal number of users who began diabetes treatment with drugs like Byetta, Onglyza an Victoza.
According to the findings, the risk of lower limb amputation more than doubled among users of all SGLT2 inhibitors. They also saw more than double the risk of diabetic ketoacidosis.
Researchers also noted that the risk of amputations increased among patients with certain other factors at play. They also said they were not yet ready to state whether the amputation risks were across the entire class, or just limited to the three drugs they tested: Invokana, Jardiance and Farxiga.
"Importantly, our results were consistent in patients with and without cardiovascular disease and with and without peripheral arterial disase or previous amputation; the event rates, however, were substantially higher in the subgroups with such history," the researchers noted. "Whether the increase in lower limb amputations is a class effect for SGLT2 inhibitors, or specific to individual drugs, needs further study."
Invokana, Jardiance and Farxiga Safety Concerns
In May 2017, a year after its initial warning, FDA required a label update about the Invokana amputation problems, placing information about the increased incidence of leg, foot and toe amputations in a prominent black box on the label, which is one of the strongest warnings the agency can require a prescription medication to carry.
That decision was based on the findings of a study known as CANVAS, which found an increased risk of amputation among Invokana users, with 6.3 amputations per 1,000 patient years, compared to 3.4 among those given the placebo. Those researchers calculated that Invokana use increased the risk of amputations by 97%, which were primarily toe or metatarsal (foot).
The findings come as Johnson & Johnson and Janssen continue to face a number of Invokana lawsuits, which allege that users may have avoided amputated feet, legs and toes if the drug maker had provided prior warnings about the potential risks. Claims have also been filed over other serious health risks associated with the medication, including diabetic ketoacidosis and kidney failure.
"*" indicates required fields