Jif Peanut Butter Class Action Lawsuit Filed Over Salmonella Contamination
July 05, 2022
By: Irvin Jackson
An Illinois man has filed a class action lawsuit over Jif peanut butter salmonella contamination, indicating that he was sickened just before a massive recall and reports of food poisoning illnesses nationwide were disclosed by the manufacturer.
The complaint (PDF) was brought by Joe Pisciotti in the U.S. District Court for the Northern District of Ohio on June 29, pursuing damages from J.M. Smucker Company, which has been accused of distributing contaminated peanut better that put consumers nationwide at risk.
A Jif peanut butter recall was first announced on May 20, impacting various types of peanut butter in a range of package sizes, which may have become contaminated with salmonella at a Smucker manufacturing facility in Lexington, Kentucky. The recall has since been expanded several times to include dozens of additional products which contained the potentially tainted peanut butter.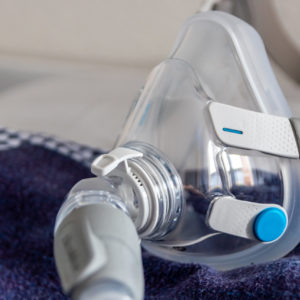 Did You Know?
Millions of Philips CPAP Machines Recalled
Philips DreamStation, CPAP and BiPAP machines sold in recent years may pose a risk of cancer, lung damage and other injuries.
Learn More
According to the lawsuit, which seeks class action status for all purchasers of the recalled peanut butter products, Pisciotti bought Jif shortly before the recall was announced, consumed it, and fell ill.
"Defendant violated state and federal laws and rules prohibiting the sale of adulterated, contaminated, and misbranded foods; and failed to exercise reasonable care in setting manufacturing and quality standards, ensuring proper hygiene of employees and equipment, maintaining clean facilities through reasonable and necessary health and safety measures, and ensuring that the products manufactured and sold to consumers comply with federal, state, and local laws and regulations," Pisciotti's lawsuit states.
Salmonella food poisoning can cause serious and sometimes fatal infections in young children and elderly people, or those with weakened immune systems. Symptoms of Salmonella infection include fever, diarrhea, nausea, vomiting, and abdominal pain.
In some cases, the bacteria can travel into the bloodstream and lead to more severe illness such as aneurysm, endocarditis, and arthritis. Generally healthy people recover from Salmonella infection in about seven to 10 days.
Pisciotti's lawsuit joins a growing number of individual and class action food poisoning lawsuits brought on behalf of consumers diagnosed with salmonella through a blood, urine or fecal sample after eating one of the recalled products, and the company has already estimated that the Jif recall will cost over $125 million, due to manufacturing disruptions and destroyed products.
Steven

October 9, 2022 at 7:31 pm

We had two containers with the lot numbers. I am the only person who eats it and a few days before the recall I had stomach issues, diarrhea with bloody stool. I did not need medical attention as it cleared up over a few days of not eating the peanut butter.

Patricia

September 24, 2022 at 10:26 pm

I was in the hospital for all those symptoms.

Larry

September 24, 2022 at 8:04 am

I was sick throwing up diarrhea etc bought a total of 6 bottles of peptide bismol the first of may I saw dr he gave a prescription for Pantoprazole40mg I couldn't drink coffee or soda without have terrrible stomach pain or dry heaves went back to dr porter he sent me to er thinking I had ulcer or bleeding ulcer at er had cats and of abdominal for they issued me Sucrafate1gm prescription and dia[Show More]I was sick throwing up diarrhea etc bought a total of 6 bottles of peptide bismol the first of may I saw dr he gave a prescription for Pantoprazole40mg I couldn't drink coffee or soda without have terrrible stomach pain or dry heaves went back to dr porter he sent me to er thinking I had ulcer or bleeding ulcer at er had cats and of abdominal for they issued me Sucrafate1gm prescription and dianolis black stool from peptide bismol not till Sat was I aware of recall isawontv and received voicemail from smuckers in my they received my phone numberfrom bonus card at shop rite telling me my peanut butter was cotaimadned returned jar for refund as instructed called dr to let him know of my condition he said it has to run it's course felt ok after 1 more week of he'll

Alex

September 9, 2022 at 5:56 pm

I ate the Jif peanut butter with a Salmonella lot number and was sick for several days. Later developed blood clots and was hospitalized.

Marlene

September 1, 2022 at 1:51 am

I was sick from eating this product.

Justin

August 3, 2022 at 8:40 am

I got sick from bad peanut butter
"*" indicates required fields