J&J Proposes $9B Talcum Powder Settlement Fund To Pay Claims Over Next 25 Years
April 05, 2023
By: Irvin Jackson
Facing the prospect of additional jury trials over its failure to warn about the risk of cancer from Baby Powder, Johnson & Johnson has proposed an $8.9 billion talcum powder settlement fund which may end the long-running litigation and compensate women diagnosed with ovarian cancer over the next 25 years.
Over the last decade, Johnson & Johnson has been fighting more than 60,000 Baby Powder lawsuits and Shower-to-Shower lawsuits brought by women who allege that asbestos particles in the talc powder caused them to develop ovarian cancer, mesothelioma and other injuries.
Following a series of massive jury verdicts returned in early trials, Johnson & Johnson attempted to pursue a controversial bankruptcy scheme last year, by transferring all liability it faced in the litigation to a newly created subsidiary, LTL Management, LLC, which then immediately filed for bankruptcy. However, the Third Circuit Court of Appeals recently rejected that bankruptcy filing, setting the stage for jury trials to resume in the coming months.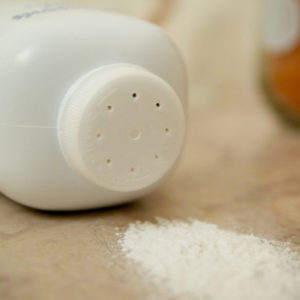 The U.S. Court of Appeals for the Third Circuit initially rejected the bankruptcy filing in January 2023, but has more recently denied Johnson & Johnson's request for a rehearing, and refused to the stay dismissal pending further appeals, after finding that LTL Management faced no real financial distress, since it has access to up to $61.5 billion through its parent company.
While Johnson & Johnson has previously suggested it would appeal the decision to the U.S. Supreme Court, the move is widely viewed as a long-shot, and active litigation is now set to resume quickly.
Stay Lifted on Talcum Powder Litigation
On April 4, Federal Bankruptcy Judge Michael Kaplan issued an order finalizing the LTL Bankruptcy dismissal, which lifts a stay on all proceedings in thousands of talcum powder lawsuits previously filed against Johnson & Johnson, and now allows women to bring new claims.
Most talcum powder lawsuits are currently pending in a federal multidistrict litigation (MDL), which was established before Chief Judge Freda Wolfson in the U.S. District Court for the District of New Jersey in 2016. After Judge Wolfson decided to retire earlier this year, U.S. District Judge Michael A. Shipp was recently appointed to take over the federal talcum powder MDL, and plaintiffs are now pushing for a fast pace of jury trials to be scheduled.
In a letter (PDF) sent to Judge Shipp by the Plaintiffs' Steering Committee (PSC) this week, the Court was asked to schedule a conference to discuss how pretrial proceedings and bellwether trials can now resume.
"Prior to the bankruptcy filing, Chief Judge Wolfson expressed her intent to conduct at least one bellwether trial. [T]he PSC stand ready to try bellwether cases in the MDL court on an accelerated basis. Further, given the thousands of cases pending in the MDL, the PSC also urges the Court to remand cases to Transferor courts for trial at the earliest opportunity," according to the letter, which points out that hundreds of women presenting talcum powder lawsuits against Johnson & Johnson have died from ovarian cancer since the LTL bankruptcy was filed. "Expeditious remands will ensure that more living plaintiffs have their day in Court."
$9 Billion Talcum Powder Settlement Fund Proposed
Hours after the PSC letter was submitted, Johnson & Johnson issued a press release, announcing that it has proposed an $8.9 billion talcum powder settlement fund, in hopes of resolving both existing lawsuits and future claims. To finalize the deal, the company once again filed for bankruptcy (PDF) protection for LTL Management in the District of New Jersey.
While details of the proposed deal have not been disclosed, Johnson & Johnson indicates that it would place $8.9 billion into a fund, which would be payable over 25 years, to resolve both present and future claims.
The press release indicates that the proposed settlement has already been approved by representatives of more than 60,000 plaintiffs, but it does not appear any individuals have signed onto the agreement, and a number of lawyers have already criticized the proposal as insufficient to compensate the large number of women diagnosed with ovarian cancer.
Defending against the talc ovarian cancer claims has already cost Johnson & Johnson $1 billion, on top of Baby Powder settlements and verdicts which have amounted to another $3.5 billion, according to its bankruptcy filing.
Prior estimates had suggested Johnson & Johnson would need to pay more than $10 billion to resolve all lawsuits involving cancer caused by their products. However, after failing in its attempt to force the litigation through the U.S. bankruptcy system, and facing the prospect of individual jury trials nationwide, the company could be responsible for substantially more in individual talcum powder lawsuit payouts awarded at trial if a global settlement is not reached and approved.
"*" indicates required fields