Johnson & Johnson Rushed Baby Powder Asbestos Tests, Which May Have Led To Questionable Findings: Reports
November 19, 2019
By: Irvin Jackson
Following the FDA's discovery of asbestos in Johnson's Baby Powder that was distributed throughout the U.S., media reports indicate the manufacturer rushed to provide statements that it's own testing found no evidence of contamination, despite questionable findings and on-going testing.
Johnson & Johnson was forced to issue a Baby Powder recall that impacted tens of thousands of bottles on October 18, after the FDA detected sub-trace levels of chrysotile asbestos, contradicting years of claims by Johnson & Johnson that their products do not contain the cancer-causing fibers.
Just 11 days later, Johnson & Johnson announced that its own independent testing found no traces of asbestos in the talcum powder, but now those statements have come into question.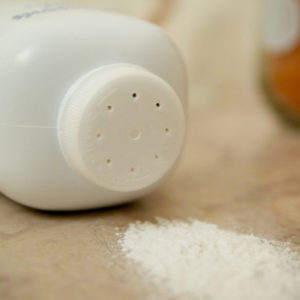 The Wall Street Journal published an investigative report on November 17, indicating the company's rush to disprove the FDA's claims led to a Pennsylvania lab deviating from normal testing protocols, using a room normally designated for testing gunshot residue. That test actually found trace amounts of asbestos, however Johnson & Johnson discarded those results, claiming the testing was compromised due to an air-conditioning unit in the room.
Instead, Johnson & Johnson used preliminary results from a second lab in Georgia, which found no traces of asbestos, to claim the products were asbestos-free. However, that testing was not yet completed when the company made its announcement.
Now, Johnson & Johnson indicates asbestos testing is ongoing and the company will announce the results in the future.
Johnson's Baby Powder Asbestos Problems
In recent years, Johnson & Johnson has been defending about 13,000 talcum powder lawsuits, involving allegations that asbestos and talc in Johnson's Baby Powder and Shower-to-Shower resulted in the development of mesothelioma, ovarian cancer and other injuries.
Although evidence uncovered during the litigation suggests the manufacturer has been aware for decades that asbestos may be present in the talc ingredients, Johnson & Johnson has continued to defend the safety of their popular baby powder, and refused to provide warnings to consumers about the potential cancer risk from talc-based powder.
The FDA finding evidence of asbestos contamination in current bottles of Johnson Baby Powder distributed to stores throughout the U.S., is likely to have a major impact on the on-going litigation, and undercut the manufacturer's defense.
While a number of cases have already resulted in massive damage awards in state courts, after juries found that there was compelling evidence that Johnson & Johnson failed to warn consumers about the risks associated with their product, most of the claims are currently pending in the federal court system, where a U.S. District Judge is currently considering whether expert witness testimony proposed by plaintiffs is sufficiently reliable to permit the cases to proceed to trial.
If Johnson & Johnson is unable to disqualify plaintiffs expert witnesses in the federal court system, it is expected that a series of "bellwether" cases will be scheduled for trial, to gauge how juries respond to certain evidence and testimony that is presented in the federal litigation, and the company will face increasing pressure to consider negotiating talcum powder cancer settlements if they are unable to successfully defend the claims at trial.
"*" indicates required fields