J&J Vaginal Mesh Injuries Highlighted By Corporate Watchdog Group
April 16, 2014
By: Irvin Jackson
A corporate watchdog group has launched a new campaign designed to warn women about the risks of transvaginal mesh surgery, specifically targeting products made by Johnson & Johnson, whose Ethicon unit faces more than 20,000 product liability lawsuits brought by women who allege that they suffered debilitating injuries due to vaginal mesh products sold without adequate warnings.  
Through the use of social media and a viral internet campaign, the Corporate Action Network is generating buzz over Johnson & Johnson's vaginal mesh products, many of which were discontinued in the face of mounting litigation and thousands of complaints involving complications where the mesh eroded through womens' vaginas, caused infections and other complications that resulted in the need for surgery to remove the mesh.
Corporate Action Network has launched a website, www.johnsonandjohnsonhurtswomen.org, with a countdown to April 24, when it promises to reveal new information involving alleged corporate abuses towards women. The website calls for an investigation into the company's activities, and includes a link for whistleblowers within Johnson & Johnson to submit information involving inappropriate actions.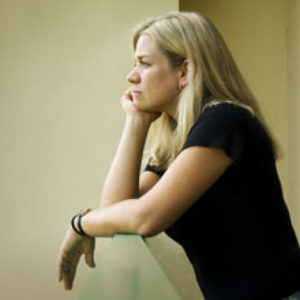 "The Corporate Action Network is launching an unprecedented campaign to hold Johnson and Johnson and its top executives accountable for their pattern of reckless conduct that has seriously injured women across the United States who have been implanted with the corporations' pelvic mesh products," the site states. "We need corporations like Johnson and Johnson to stop putting profits over the health and safety of women."
On March 26, the group sent a letter to Attorney General Eric Holder calling for an investigation. The letter claims there are two possible criminal violations, one being the obstruction of a criminal investigation into healthcare offenses and the other for destroying documents in violation of the law.
The claim followed a federal judge's ruling in February, which found that Ethicon failed to properly preserve documents in the vaginal mesh litigation that were relevant to cases. As a sanction for the destruction of evidence, juries hearing cases may be told of the company's transgressions.
At issue were documents involving several key employees at the Johnson & Johnson subsidiary, which the company failed to preserve appropriately. U.S. District Judge Joseph Goodwin, who is presiding over all vaginal mesh lawsuits pending throughout the federal court system, said the incidents clearly involve negligence on the part of Ethicon. However, Judge Goodwin found that it does not appear to be a case of willful destruction in an attempt to hide evidence.
Ethicon Vaginal Mesh Litigation
Judge Goodwin currently presides over seven different federal multidistrict litigations (MDLs), which have been established for cases filed against different manufacturers of vaginal mesh and bladder sling products. These devices have been used in recent years for treatment of pelvic organ prolapse and female stress urinary incontinence. However, the complaints allege that women face an unreasonable risk of vaginal mesh complications following surgery.
According to an updated case list (PDF) released on April 15, Judge Goodwin currently presides over 14,679 Ethicon mesh lawsuits against Johnson & Johnson, as well as 16,515 AMS mesh lawsuits, 9,776 Boston Scientific mesh lawsuits, 7,096 Bard Avaulta mesh lawsuits, 1,267 Coloplast mesh lawsuits, 173 Cook Medical mesh lawsuits and about 25 Neomedic Pelvic mesh lawsuits.
The cases have been centralized before Judge Goodwin for coordinated pretrial proceedings in the U.S. District Court for the Southern District of West Virginia.
As part of the coordinated pretrial proceedings, Judge Goodwin has scheduled a series of early trial dates against Johnson & Johnson, AMS, Boston Scientific and C.R. Bard to gauge how juries may respond to certain evidence and testimony that may be offered throughout a number of other similar cases. While the outcomes of these trials are not binding on cases, they may facilitate vaginal mesh settlement agreements without the need for thousands of cases to go before juries throughout the country.
Earlier this month, a Texas jury awarded $1.2 million in compensatory damages to a woman who suffered severe complications after being implanted with the Ethicon TVT-O transvaginal mesh. The jury determined that the TVT-O bladder sling was defective. Johnson & Johnson plans to appeal the verdict.
"*" indicates required fields