Justice Department Probing Medtronic Infuse Bone Graft Marketing
November 21, 2008
By: AboutLawsuits
The U.S. Department of Justice is investigating the actions of Medtronic, Inc., and whether they actively promoted and marketed their Infuse bone graft for un-approved uses. When the spinal bone growth implant is used for off-label, such as during cervical spine fusions, it has been associated with a number of serious and potentially life-threatening complications.
The Medtronic Infuse bone graft is a synthetic liquid spinal implant that helps bone growth. It includes a bioengineered protein manufactured by Wyeth, called bone morphogenetic protein (BMP).
The Infuse bone implant is surgically placed between spinal vertebrae soaked in a sponge-like material and enclosed in a metal cage. BMP causes bone growth that replaces damaged disks by filling the gaps between vertebrae.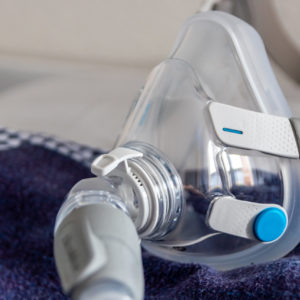 Did You Know?
Millions of Philips CPAP Machines Recalled
Philips DreamStation, CPAP and BiPAP machines sold in recent years may pose a risk of cancer, lung damage and other injuries.
Learn More
The FDA has only approved the Infuse bone stimulator for use in the lower lumber spine, as Medtronic has not provided data establishing that it is safe and effective in other areas of the spine. However, since it was introduced in 2002, the medical device has been widely used off-label in the cervical spine.
According to the Wall Street Journal, the United States Department of Justice is probing Medtronic's marketing and promotion of the device. There have been a number of reports regarding off-label promotion and actions by Medtronic which encouraged surgeons to use the Infuse bone stimulator for un-approved uses, which would violate federal law.
While healthcare providers are allowed to use FDA approved medical devices for non-approved purposes, the manufacturer is not allowed to promote or encourage such off-label uses that have not been established as safe and effective.
The FDA has received about 280 reports of Infuse bone graft side effects, and about 75% of the reports involved off-label use of the implant, particularly in the cervical spine. The close proximity of the cervical spine to airway structures has led to a number of serious complications, many of which required emergency medical treatment.
In July 2008, the FDA issued a public health notification warning against the off-label use of the Infuse recombinant human hone morphogenetic protein in the neck, or cervical, part of the spine. The FDA highlighted reports of cervical spine bone graft problems, which included breathing issues, difficulty speaking and trouble swallowing caused by swelling of the neck which compressed the airway and nerves.
According to the FDA, the life-threatening cervical bone graft complications have typically occurred within 2 to 14 days after surgery, with some individuals requiring insertion of feeding tubes, tracheotomies, anti-inflammatory drugs and additional surgery to drain the implant site. 
A group of surgeons from North Carolina recently presented data at a spine conference that found a 21% complication rate with bone grafts or collagen in conventional fusion surgery, as compared to a complication rate of 59% in cervical spine surgeries using Infuse. The study had 76 patients and was carried out between July 2005 and December 2007.
While most recent Justice Department probes of off-label promotion have focused on pharmaceutical products, the investigation could lead to hefty fines if Medtronic is found to have violated federal law.
Over the past few years, Eli Lilly & Co. has faced a similar Justice investigation related to their marketing and promotion of the antipsychotic drug Zyprexa. According to a New York Times report the company could pay fines and restitution in excess of $1 billion for their off-label promotion for uses other than schizophrenia, while downplaying side effects of Zyprexa like weight gain, diabetes and other metabolic changes.
john

December 18, 2011 at 5:14 am

i had a l5s1 fusion from the back (off lable ) the bone overgrew into spine nerves.had a 2nd surgery to remove the bone and now my life is over.i live in pain and cant work why can a company do this and just forget all the people that trusted them.

Medtronic Infuse Bone Substitute Used Off-Label 17% of Time : AboutLawsuits.com

January 12, 2009 at 7:13 pm

[...] Inc. currently faces an investigation from the U.S. Department of Justice into their marketing and promotion of the Infuse bone substitute for uses that were not approved by the FDA and a Medtronic class action lawsuit has been filed by [...]

Medtronic Class Action Lawsuit Filed Over Infuse Bone Graft Problemss : AboutLawsuits.com

December 14, 2008 at 1:03 am

[...] recently disclosed that they face an investigation by the U.S. Department of Justice over alleged off-label promotion and marketing of the Infuse Bone Graft, which would violate federal laws and expose the company to substantial [...]

Medtronic Infuse Bone Graft Lawsuits : AboutLawsuits.com

November 21, 2008 at 4:37 pm

[...] use of the Medtronic Infuse Bone Graft in the cervical spine has been associated with a number of serious and life-threatening [...]
"*" indicates required fields