Juul Vape Flavor Pods Removed From Market and Social Media Accounts Shut Down
November 14, 2018
By: Irvin Jackson
Amid growing concerns nationwide about problems with teen Juul addictions, the makers of the popular vaping device announced this week that they will remove flavored pods from retail stores and shutdown social media accounts, which critics have suggested encourage minors to take up the controversial habit.
On Tuesday, the manufacturer issued an "action plan" that indicates the JUUL vape flavor pods will no longer be sold at over 90,000 retail stores, including convenience stores and other traditional tobacco retailers, as well as specialty vape shops.
While the manufacturer indicates in the announcement that it does not want anyone to use JUUL vapes if they do not already smoke or use nicotine products, the company has faced sharp criticism over recent months for specifically targeting teens and young adults, with flavored pods like fruit, mango, creme and cucumber, which appeal directly to non-smokers.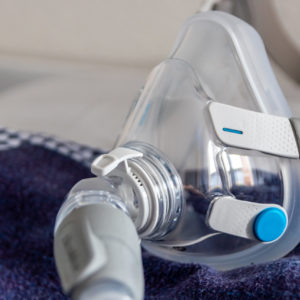 Did You Know?
Millions of Philips CPAP Machines Recalled
Philips DreamStation, CPAP and BiPAP machines sold in recent years may pose a risk of cancer, lung damage and other injuries.
Learn More
JUUL vape pens have quickly grown to dominate the electronic cigarette market. In addition to the sale of candy-like flavors, the devices are designed to look like USB thumb drives, allowing teens to hide their vaping habit from parents, teachers and other adults.
The move to remove the JUUL pods from the market came days after stories circulated that indicated the FDA plans to ban all flavored e-cigarette products sometime this week.
After removing flavored JUUL pods from stores that were deemed to be attractive to kids, the company will continue to sell Virginia Tobacco, Classic Tobacco, Mint and Menthol flavored products. In addition, the company indicates that it will continue to sell Fruit, Mango, Creme and Cucumber flavor JUUL pods through it's on-line store, indicating that it will use a third-party verification system to ensure that buyers are at least 21 years of age or older.
The company also indicates that it is shutting down most of its social media feeds, including its Facebook and Instagram pages, which many say were targeted at teens. The company is leaving up its Twitter account, however, which it says will be used for non-promotional communications only. A quarter of that Twitter account's followers, according to one recent analysis, are under the age of 18.
JUUL Labs suggested in the press release that the company has never sold flavors directly marketed at children, such as Gummy Bear and Cotton Candy flavors marketed by competitors, and said that its entire goal was to help current smokers quit. In a statement, JUUL CEO Kevin Burns said the company failed to anticipate its' products' popularity among teenagers.
"We don't want anyone who doesn't smoke, or already use nicotine, to use JUUL products. We certainly don't want youth using the product. It is bad for public health, and it is bad for our mission," Burns said in his statement. "Our intent was never to have youth use JUUL products. But intent is not enough, the numbers are what matter, and the numbers tell us underage use of e-cigarette products is a problem. We must solve it."
Regardless of its intentions, JUUL products have become synonymous with teenage users, as the most popular vaping product among underage users. Videos on social media show how JUUL products are missed by teachers and used by teens in school. It's almost invisible vapors and USB-like design allowing them to sneak vaping breaks in school bathrooms or even vape right in class behind teachers' backs.
FDA Still Likely To Take Action
The announcement comes amid increasing signs that the FDA intends to take action to restrict or ban the use of some electronic cigarette products, due to their popularity among underage users. In September, the agency gave e-cigarette manufacturers 60 days to come up with plans on how to keep their products out of the hands of minors. The deadline ended several days ago.
In a Tweet, FDA Commissioner Scott Gottlieb praised JUUL for its actions, but warned: "Voluntary action is no substitute for regulatory steps #FDA will soon take."
FDA officials released a comprehensive tobacco plan in September, which outlined the agency's support of electronic cigarettes as a way to help adults transitional away from the traditional burning of tobacco to a cleaner and temporary e-cigarette solution to quit smoking. However, the FDA has become aware of an increasing problem involving youth vaping addiction across the U.S., spurred by the growing popularity of candy-flavored e-cigarettes and JUUL pods designed to hide vapors released by the device.
Recently, the FDA indicated youth e-cigarette use has reached epidemic levels as vaping has become the most popular form of tobacco use among the nation's youth. Surveys have found one in seven children in middle school and high school have reported using an electronic nicotine device within the last 30 days. The agency says advertising and products targeted directly at children and teens is partially to blame.
E-cigarette devices are not only growing in popularity, but also getting stronger in nicotine concentration. A recent study released in the medical journal The BMJ, discovered vaping pods such as Juul deliver nicotine in a modified salt form that is highly addictive and contain more than twice the nicotine concentration of traditional cigarettes.
The FDA has also launched a social media campaign discouraging teen smoking and vaping. The agency has also warned e-cigarette manufacturers to change their marketing strategies, which are believed to be targeting teenagers with colorful products and candy flavored nicotine.
In September, the agency raided JUUL Labs offices, seizing thousands of sales and marketing data and documents.
In addition to concerns about teens becoming addicted to vaping pods, a number of lawyers are now reviewing potential JUUL lawsuits on behalf of previous non-smokers who developed various ailments after using the devices, such as pneumonia, respiratory problems, heart attacks and other injuries.
"*" indicates required fields