JUUL Faces Nicotine Addiction Lawsuits From School Districts Nationwide
October 10, 2019
By: Irvin Jackson
A number of different school districts throughout the U.S. are pursuing lawsuits over JUUL products, alleging that the controversial vape pens have done severe harm to students and school district budgets, as officials have been forced to counteract the company's marketing campaign, which has resulted in widespread JUUL nicotine addiction problems among teens and prior non-smokers.
Complaints either have been filed or will soon be presented by school districts in Missouri, Kansas and New York, alleging that the illegal marketing tactics of JUUL Labs have caused widespread nicotine addiction in schools, prevented the districts from protecting the health and safety of students, and leading to educational disruptions.
JUUL is a popular e-cigarette introduced in 2015, which has been aggressively marketed to teens through social media and other campaigns, causing it to become the most widely used vaping product in the U.S. JUUL pods are designed to look like USB drives, allowing students to hide their vaping habit from teachers, parents and other adults.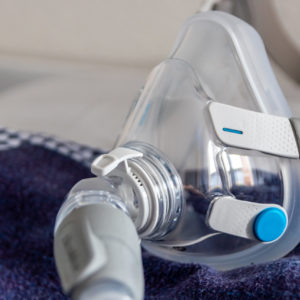 Did You Know?
Millions of Philips CPAP Machines Recalled
Philips DreamStation, CPAP and BiPAP machines sold in recent years may pose a risk of cancer, lung damage and other injuries.
Learn More
While teens were led to believe that the products were safe, "JUULing" involves exposure to large amounts of nicotine, and has resulted in a new generation of Americans addicted to vaping.
In a recently filed complaint (PDF), the Francis Howell School District in St. Louis claims that JUUL Labs has misrepresented the safety of its products, specifically targeted children to get them hooked on nicotine and overall deceived children into thinking their products were healthy.
"As a result of JUUL's youth-targeted product design and marketing, and years of misstatements and omissions regarding its products, JUUL succeeded in addicting a generation of youth to nicotine," the lawsuit states. "Nicotine use amongst America's youth is sharply on the rise. Parents, teachers, health care practitioners and the U.S. Government are combatting the meteoric rise of vaping amongst teens."
The lawsuit notes that e-cigarette use increased 78% among high school students from 2017 to 2018. It increased 48% among middle school students during the same time period.
On Monday, the Three Village Central School District, in Long Island, New York, sent a letter (PDF) to families announcing its intent to file a similar claim.
"This epidemic, while a national one, has had a direct and grave impact on our local school community," Cheryl Pedisich, the superintendent of schools, and William F. Connors, Jr., the president of the district's board of education, wrote in the letter. "As a district, we have needed to divert resources and deploy new ones to combat the problem of teen vaping. These have included, but are not limited to, installing devices that detect vaping, creating prevention programs, adjusting health curricula to focus on the dangers of vaping, creating a new student assistant counselor position to focus on prevention and treatment, and embracing new disciplinary actions and a districtwide zero-tolerance policy on vaping."
The complaints come as a number of families are also pursuing JUULing addiction lawsuits, pursuing damages for teens and young adults whose first use of nicotine came through the e-cigarettes, resulting in a life-long habit that also carries serious health risks.
JUUL Teen Epidemic
Recent FDA data indicates teen e-cigarette use has reached epidemic levels in the United States, and JUUL Labs has been accused of fueling the growing teen nicotine addiction problems in the United States, through the design and marketing of their vape pen.
In addition to designing JUUL to look like a USB thumb drive, the manufacturer also marketed and sold JUUL pods in various candy-like flavors, which has resulted in a large number of teens and prior non-smokers starting to vape, and developing addictions to the high levels of nicotine contained in the pods.
A recent study indicated that e-cigarette advertising reaches 80% of middle and high school students in the U.S. Another study warns that vaping during adolescence quadruples a teen's risk of becoming a cigarette tobacco smoker later.
On September 9, the FDA issued a warning letter to JUUL, indicating there was evidence it told school-aged children that its products were safer than cigarettes, which has not been proven.
In addition, federal and state health experts are investigating whether JUUL and other e-cigarettes are linked to hundreds of cases of respiratory illness, including at least 18 deaths, as well as investigating whether JUUL is linked to nearly 130 cases of e-cigarette-related seizures.
The lawsuits come just days after a panel of federal judges consolidated all JUUL lawsuits filed in federal courts before one judge for pretrial proceedings. JUUL cases pending throughout the federal court system will all be consolidated before Judge William H. Orrick III in the U.S. District Court for the Northern District of California, which is where JUUL Labs, Inc.'s San Francisco headquarters are located, and where five of the earliest complaints were filed.
"*" indicates required fields