Carbon Monoxide Poisoning Class Action Lawsuit Filed Over Automobile Keyless Ignition Systems
August 28, 2015
By: Irvin Jackson
Ten major auto manufacturers now face a class action lawsuit over carbon monoxide risks associated with keyless automobile ignition systems, which have been linked to at least 13 deaths since 2009. 
The complaint (PDF) was filed by Richard Draeger and other plaintiffs in the U.S. District Court for the Central District of California on August 26, seeking an injunction that would order Toyota, Bentley, Mercedes-Benz, Ford, Honda, BMW, Nissan, Hyundai, Kia and Volkswagen to add a shut-down feature to their vehicles. The lawsuit also seeks damages in excess of $5 million.
The lawsuit would affect about 5 million vehicles with keyless ignitions that plaintiffs maintain create a danger of carbon monoxide poisoning when they are accidentally left running, particularly in garages or other enclosed spaces.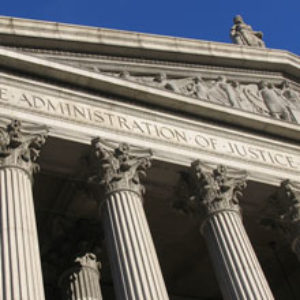 According to the claim, consumers often misunderstand or forget that their keyless fobs need to be used to turn vehicles off after they get out of the car, and leave the vehicles running unattended, potentially filling enclosed spaces with deadly carbon monoxide gas.
"Keyless Fobs are marketed as the ultimate driving convenience: drivers can keep the Keyless Fob in their pockets or bags and can use the fob without having to fumble for a traditional physical key," the lawsuit states. "But, this so-called convenience has produced deadly consequences in the absence of adequate safeguards."
In some incidents, owners or bystanders were overwhelmed by the odorless, tasteless, invisible carbon monoxide fumes in their house while their car unknowingly idled in the attached garage.
The National Highway Traffic Safety Administration (NHTSA) declared in December 2011 that keyless ignition vehicles had a clear safety problem, and proposed new safety rules in the federal register which have yet to be finalized or implemented.
Carbon monoxide is a significantly toxic gas that has no irritating factors that can allow someone to detect its presence. Because people often fail to promptly recognize symptoms of carbon monoxide, which typically start with lightheadedness or a headache, injuries such as brain damage and deaths often follow prolonged exposure when detectors or alarms are not present.
According to the U.S. Centers for Disease Control and Prevention, carbon monoxide poisoning kills about 500 people in the U.S. annually, and is linked to about 15,000 emergency room visits. In many cases, the injuries or deaths could have been prevented by the use of carbon monoxide detectors and proper maintenance of heating systems and generators.
ted

October 7, 2015 at 5:36 pm

Did this happen the first time automobile was driven, otherwise evidence proves idiots knew to turn off engine. This is obviously their mistake. Persons with keys sometimes leave auto running. Lawyer should be disbarred for advising client to sue. Client should pay damages. it is unfortunate for any accident but manufacturer not responsible for drivers actions.
"*" indicates required fields