CPSC Reannounces Kids2 Rocking Sleepers Recall Following More Infant Deaths
January 11, 2023
By: Russell Maas
Following a series of infant sleeper recalls issued in 2019, federal safety officials are re-announcing warnings for parents about deadly design problems with Kids2 rocking sleepers, following additional reports of infants suffocating to death.
The U.S. Consumer Product Safety Commission (CPSC) issued another statement about the Kids2 Rocking Sleeper recall on January 9, urging parents, caregivers and daycare centers to immediately stop using the recalled inclined sleepers, indicating that at least another four fatalities have been identified after the products were first removed from the market.
Inclining infant sleepers are similar to bassinets, but are designed to elevate the baby's head and torso. The sleepers are meant to be used for newborns and infants, and are sold in frame-type, semi-grid and compact styles for infants to be placed in on their backs to keep the baby's face up.
Previously, manufacturers have claimed inclining an infant during sleep may help prevent acid-reflux or congestion. However, the design has proven potentially deadly for babies old enough to rollover on their own, or if the incline of the bassinet forces the child's chin down to his or her neck, creating an airway blockage.
Kids2 Rocking Sleeper Recall
Concerns over inclined sleepers were first raised in April 2019, when the CPSC issued a Fischer-Price Rock 'n Play sleeper recall, after at least 30 infant deaths were linked to that product.
The Fischer-Price recall, alongside a public announcement from the American Academy of Pediatrics (AAP) stating all inclined sleepers create an unsafe sleeping environment, sparked a series of recalls and regulations to follow.  Nearly 700,000 Kids 2 "Rocking Sleepers" were recalled just two weeks later, after they were linked to at least eleven infant suffocation deaths since 2012.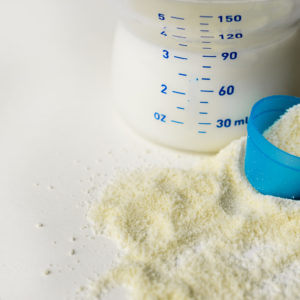 The recalled Kids2 sleepers were sold under a variety of popular product names, including Ingenuity, Bright Starts, Automatic, and Disney Baby, and distributed through major retailers nationwide, including Walmart, Target, Toys "R" Us and also online from March 2012 through April 26, 2019 for between $40 and $80.
At the time the Kids2 Rocking Sleeper was first recalled, the agency was aware of at least eleven deaths. However, another four deaths brings the total number of fatalities that may be linked to the design to a total of 15, and the infant sleepers may still be in use in many homes nationwide, posing a continuing risk.
The re-annoucement came about a day after the Fisher-Price Rock 'n Play sleeper recall was also reannounced by the CPSC. That action was taken after the CPSC learned of another 70 infant deaths involving the Fisher-Price inclining sleeper products and others. That brings the total number of known infant deaths linked to the inclined sleeper products overall to 100.
Inclined Infant Sleeper Ban
Following concerns about infant deaths linked to inclined sleepers and controversial crib bumpers, Congress passed the Safe Sleep for Babies Act (H.R. 3182), which was signed into law by President Biden in May 2022.
The Safe Sleep for Babies Act makes it unlawful to manufacture, sell, or distribute for sale any inclined sleepers for infants up to one year old that have an inclined sleep surface of greater than 10 degrees. Previously, inclined sleepers that have been linked to infant deaths were designed with a surface elevation of 30 degrees or more, which increases the risk of entrapment hazards.
The law also prohibited the manufacture, sale, or distribution of crib bumpers, which are considered any material used to cover the inside of a crib to protect the infant from impacts against the side of the crib or to prevent access to gaps in the crib. In most of the deaths associated with crib bumpers, the child was found with their face pressed into the pads and appeared to have died of suffocation.
"*" indicates required fields