Crib Bumper, Inclined Infant Sleeper Ban Passes Congress and Heading to Biden's Desk
May 06, 2022
By: Martha Garcia
The U.S. Senate passed the Safe Sleep for Babies Act this week, and will send the bill, which would ban inclined sleepers and crib bumper pads, to President Biden to sign following hundreds of infant deaths linked to the products.
After the House of Representatives approved the bill last year, the Senate passed the measure without amendment by voice vote on Tuesday. It is expected to be signed by President Biden, making it illegal to manufacture, sell, or distribute crib bumpers or inclined sleepers for infants.
A crib bumper is considered any material used to cover the inside of a crib to protect the infant from impacts against the side of the crib or to prevent access to gaps in the crib. Mesh liners are excluded from the law.
The bill was prompted by a 2019 Consumer Reports investigation, which revealed dozens of deaths linked to inclined sleepers, like the Fisher-Price Rock 'n Play Sleeper. Fisher-Price recalled the Rock 'n Play Sleeper product after the report. However, the Consumer Reports investigation indicated the Mattel company knew about potential safety issues with the Rock 'n Play sleeper and continued to sell it for nearly a decade despite its link to nearly 50 deaths at the time.
A 2011 Chicago Tribune investigative report found nearly 20 infant deaths caused by crib bumper pads. In most of the deaths, the child was found with their face pressed into the pads and appeared to have died of suffocation.
Now, more than 200 deaths have been reported to inclined sleepers like the Fisher Price product and crib bumpers.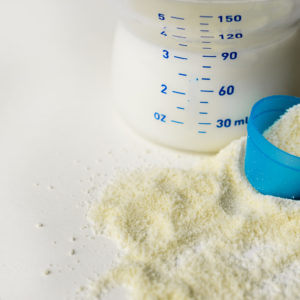 A study from 2015 indicated deaths linked to crib bumpers and beddings tripled in recent years, despite the ongoing complaints and reported deaths linked to the products. The American Academy of Pediatrics advises against using inclined sleeper and crib bumpers because they increase the risk of suffocation and sleep-related infant death.
The Consumer Products Safety Commission issued a final rule for infant sleep products in June 2021 for those intended or marketed for infant sleep. The rule indicates these products must meet established safety standards, like those already established for cribs and bassinets. The CPSC also proposed regulations for standard crib bumpers, which would prohibit most of the products, but that rule is not finalized.
Regardless of whether the bill is signed into law, Consumer Reports recommends parents stop using both inclined sleepers and crib bumpers immediately to prevent suffocation or injury to infants.
Safety recommendations call for infants to sleep alone, on their back, on a firm, flat surface, with no extra padding or loose objects like pillows, blankets or toys in the space.
"*" indicates required fields