Lawsuit Alleges CVS After-Sun Aloe Vera Contaminated With Cancer-Causing Benzene
February 22, 2022
By: Russell Maas
Following a series of sunscreen recalls issued over the presence of benzene in several popular brands sold throughout the United States in recent years, a class action lawsuit has been filed against CVS, alleging that certain After-Sun Aloe Vera sprays and gels also contain excessive levels of the cancer-causing chemical.
In a complaint (PDF) filed in the U.S. District Court Southern District of New York on February 4, Jasmine Lerner seeks class action status to pursue damages for herself and others who purchased CVS After-Sun Aloe Vera Soothing Spray and After-Sun Aloe Vera Moisturizing Gel, and were unknowingly exposed to benzene, which is a known human carcinogen.
Benzene is an industrial chemical that increases the risk of Acute Myeloid Leukemia (AML), Chronic Myelogenous Leukemia (CML), Acute Lymphocytic Leukemia (ALL), Chronic Lymphocytic Leukemia (CLL), Hairy Cell Leukemia (HCL), Non-Hodgkin's Lymphoma, Multiple Myeloma, Myelodysplastic Syndrome (MDL), Myelofibrosis and Myeloid Metaplasia, Aplastic Anemia, Thrombocytopenic Purpura and other serious health problems.
Studies have also established that long-term side effects of benzene exposure may cause anemia, which is a condition that develops when your blood lacks enough healthy red blood cells or hemoglobin. Essentially, the chemical causes bone marrow not to produce enough red blood cells, which can damage an individual's immune system. Federal regulators have determined long-term exposure to benzene can significantly impact blood cells, to the extent it causes cancer such as leukemia, a cancer of the blood-forming organs.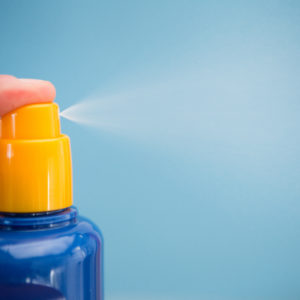 According to the complaint, CVS has sold sun care products that contain dangerous levels of the carcinogen, with levels of benzene that are more than double the allowable limits set forth by the U.S. Food and Drug Administration (FDA), leaving customers unknowingly applying dangerous chemicals to directly to their skin.
The lawsuit comes just months after the independent pharmacy, Valisure, warned it had detected benzene in 78 sunscreen and after-sun care products with more than a quarter of products exceeding the FDA's 2 parts per million level.
Lerner's lawsuit indicates the CVS After-sun Aloe Vera Soothing Spray and After-Sun Aloe Vera Moisturizing Gel were part of this independent testing, and were found to contain between 4.55 and 4.71 ppm of benzene, well exceeding the FDA's limit.
The CVS sunscreen lawsuit alleges the pharmacy "had and has a duty to ensure that its Products did not contain excessive (or any) levels of benzene, including through regular testing." However, based on Valisure's testing results CVS failed to fulfill its quality assurance obligations that would have identified the presence of benzene contamination, the lawsuit states.
Rather than fulfilling their responsibility to ensure the sun care products were safe for distribution, marketing and sale, Lerner's complaint states CVS falsely misrepresented the products and marketed them as safe, and without the presence of carcinogens, reproductive toxins or other impurities like benzene.
Lerner indicates that if she had known about the presence of benzene in the CVS sun care products, she would not have purchased or used the sunscreen, or would have paid significantly less for the products.
As a result of CVS's omissions and failure to disclosure the presence of benzene, Lerner's complaint seeks class action status to represent herself and others similarly situated to pursue damages, bringing forth claims of breach of implied warranty, unjust enrichment, violation of New York General Business Law and others.
Sunscreen Recall Lawsuits
Following multiple sunscreen recalls issued in 2021, a number of similar class action lawsuits have been filed against Johnson & Johnson (makers of Neutrogena and Aveeno), Coppertone, Banana Boat and other popular brands that have been found to contain high levels of benzene.
Sunscreen Cancer Lawsuit
Were you or a loved one diagnosed with cancer following regular use of a recalled sunscreen product?
CONTACT A LAWYER
In July 2021, Johnson & Johnson issued a Neutrogena and Aveeno sunscreen spray recall, after confirming the known human carcinogens was present in its products. The recall was accompanied by an FDA warning, which instructed consumers to stop using certain Aveeno and Neutrogena sunscreen products while the agency worked with the manufacturer to determine how the chemical was introduced into the recalled aerosol sunscreen spray cans.
According to allegations raised in the sunscreen cancer lawsuits filed against Johnson & Johnson, the company endangered consumers' health by not warning them of the presence of benzene in brands of Neutrogena and Aveeno spray sunscreen, which could increase their risk of cancer.
In October, Johnson & Johnson and Costco announced they had reached a settlement agreement to resolve the cases. However, the details of the sunscreen settlement agreement have not yet been revealed and the deal has not been finalized.
"*" indicates required fields