EPA Lawsuit Filed Over Roundup Exposure Information Request
June 01, 2017
By: Irvin Jackson
Lawyers involved in hundreds of Roundup injury cases being pursued against Monsanto for failing to warn about the risk of non-Hodgkins lymphoma and other cancers linked to the popular weedkiller, have filed a lawsuit against the U.S. Environmental Protection Agency (EPA) over its failure to respond to a request for documents regarding the safety of the herbicide.
The complaint (PDF) was filed last week by The Miller Firm in the U.S. District Court for the Western District of Virginia, seeking injunctive relief for the EPA's failure to answer a properly filed Freedom of Information Act (FOIA) request, which seeks documents and information about exposure to Roundup and it's active ingredient, glyphosate.
The law firm indicates that it represents more than 1,000 consumers who developed lymphoma following Roundup exposure, noting that some are rapidly dying of the disease, and logic dictates that more will die on an ongoing basis.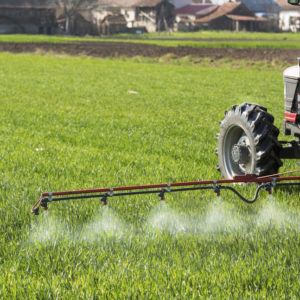 A Freedom of Information Act request was originally filed in April, in conjunction with a subpoena served on a former EPA employee with close ties to Monsanto. Although the agency has acknowledged that responsive documents were located, more than twenty working days have passed since the request and no documents have been produced.
"An urgent need continues continued to exist as the parties to the cancer litigation litigated motions practice with respect to the former Agency employee. Petitioner continued to try to work with EPA in good father, but was rebuffed and no documents produced," according to the complaint. "An urgent need continues today as the product Roundup poses a grave danger to life and limb, and Petitioner's clients are frequently succumbing to the disease. The public, and Petitioner, have a right to know the goings-on of their government with respect to this deadly product, and there has been no claim of privilege or protection over the requested documents."
The law firm seeks a court order requiring the EPA to disclose the requested records, in their entirety, on an expedited basis.
Roundup Lymphoma Lawsuits
The Roundup litigation emerged after the World Health Organization's International Agency for Research on Cancer (IARC) classified glyphosate as a probable human carcinogen in March 2015, which has sparked world-wide concerns about why Monsanto failed to provide warnings and safety precautions for users of Roundup.
Given the similar questions of fact and law presented in lawsuits filed throughout the federal court system, the U.S. Judicial Panel on Multidistrict Litigation (JPML) established consolidated pretrial proceedings for all federal Roundup non-Hodgkins lymphoma cases in October 2016, centralizing the claims before U.S. District Judge Vince Chhabria in the Northern District of California to reduce duplicative discovery, prevent conflicting rulings and serve the convenience of the parties, witnesses and the courts.
As part of the coordinated pretrial proceedings in the MDL, Judge Chhabria has previously determined that the Roundup litigation will be bifurcated, first addressing general causation about the link between the widely used weedkiller and non-Hodgkins lymphoma, before addressing case-specific issues about whether Roundup caused cancer for each individual plaintiff.
With Roundup cancer lawyers continuing to review and file new claims for farmers, gardeners, landscapers and other agricultural workers diagnosed with non-Hodgkins lymphoma, it is ultimately expected that thousands of lawsuits will be added to the MDL over the coming months and years.
Following resolution of any motions to dismiss based on general causation, if a Roundup settlement or other resolution for the litigation is not reached during the first phase of discovery, it is expected that Judge Chhabria will establish a bellwether process, where a small group of cases will be prepared for early trial dates to help gauge how juries may respond to certain evidence and testimony that is likely to be repeated throughout the lawsuits.
"*" indicates required fields