Levaquin Aortic Dissection Lawsuit Filed Over Controversial Antibiotic
October 03, 2016
By: Irvin Jackson
According to a product liability lawsuit recently filed by a man who claims he suffered an aortic dissection from Levaquin, the makers of the popular antibiotic have known that their fluoroquinolone-based medication increases the risk of serious collagen disorders, yet withheld information from consumers and the medical community.
The complaint (PDF) was filed by Benn Prybutok in the U.S. District Court for the Southern District of New York on September 30, claiming that a lack of adequate warnings provided by Johnson & Johnson and its Janssen subsidiary has placed patients' lives at serious risk, given the importance of early detection for aortic problems.
Prybutok indicates that side effects of Levaquin taken in May 2007 caused a break down of collagen tissue inside his body, resulting in an aortic dissection that required surgical repair.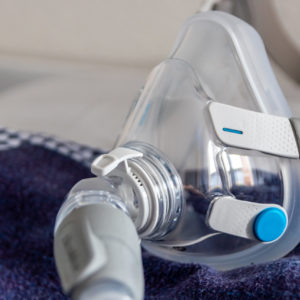 Did You Know?
Millions of Philips CPAP Machines Recalled
Philips DreamStation, CPAP and BiPAP machines sold in recent years may pose a risk of cancer, lung damage and other injuries.
Learn More
Aortic dissections pose a serious and potentially life-threatening health risk, involving a tear inside of the aorta that causes blood to low between the layers, forcing them apart. It is similar to an aortic aneurysm, which occurs when the walls of the artery weaken and an abnormal bulge develops. The conditions are associated with severe chest or back pain, which can quickly lead to death or severe, long-term injury.
The lawsuit filed by Prybutok indicates that the drug makers should have known for years that Levaquin increases the risk of aortic dissections and aortic aneurysms due to the drug's known link to tendon ruptures and other side effects involving a breaking down of connective tissues. However, either the company failed to investigate the potential risks or failed to inform the medical community and patients about those risks, the complaint states.
"The Defendant's failure to investigate or study the potential association between Levaquin and aortic rupture and dissection was not due to lack of awareness," the lawsuit states. "Defendants have for years had in their possession adverse event reports denoting patients who had received levofloxacin and suffered aortic aneurysm ruptures, aortic dissections and/or aortic ruptures following therapy."
In October 2015, an independent study published in the medical journal JAMA Internal Medicine found that current use of Levaquin, Avelox or other similar fluoroquinolone antibiotics was associated with a two-fold increased risk of suffering an aortic aneurysm or dissection injury.
Researchers suggested that they set out to examine the risk based on the known association between fluoroquinolones and collagen degradation, which has previously resulted in warnings about the risk of tendon ruptures, retinal detachments and other problems with Levaquin, Avelox and other similar drugs
Prybutok's case comes as a growing number of individuals nationwide are investigating similar Levaquin lawsuits or Avelox lawsuits, seeking compensation for injuries they claim could have been avoided by different treatment alternatives or more closely monitoring for aortic injuries.
In May, the FDA issued a drug safety communication about the risks associated with the antibiotics, indicating that "disabling and potentially serious side effects" associated with fluoroquinolones outweigh any benefits provided in using the drugs to treat uncomplicated infections, requiring the drug makers to add new warnings for doctors to indicate that the drugs should not be used to treat such infections, unless there are no alternative treatments available.
That warning was based on an FDA evaluation into other known risks associated with the antibiotics, which included data on tendon ruptures, bone fractures, a form of permanent nerve damage known as peripheral neuropathy and other side effects, according to the agency.
Prybutok presents claims of strict liability, failure to warn, negligence, breach of warranty, fraudulent misrepresentation, negligent misrepresentation, fraudulent concealment and violation of new York Consumer Protection laws.
Image Credit: test caption
Josie

October 23, 2016 at 8:46 pm

I get pain in my tendon and my joints. I also get numbness in my arms and legs. I'm also getting back pains. It hurt me when I walk and when I try to sleep, I get a lot of pains in my legs. Very unhappy with the medicine and company knowing they know the harm it cause people.

Connie

October 22, 2016 at 9:17 pm

I took Levafloxacin in June 2016, and now I have to walk with a walker. It's affected my tendons in my knees and shoulders. These drugs need to be taken off the market. They are crippling people. These big pharmaceutical companies don't give a $%#& about people. It's all about the almighty dollar! They need to be stopped. NO ONE told me that this drug could kill me or cripple me. Doctors need to b[Show More]I took Levafloxacin in June 2016, and now I have to walk with a walker. It's affected my tendons in my knees and shoulders. These drugs need to be taken off the market. They are crippling people. These big pharmaceutical companies don't give a $%#& about people. It's all about the almighty dollar! They need to be stopped. NO ONE told me that this drug could kill me or cripple me. Doctors need to be held responsible for not telling their patients what can happen to them if they take it. This is sickening!

Carolyn

October 21, 2016 at 8:41 pm

I am allergic to penicillin and sulfa drugs. Therefore, I have been given Cipro and Levaquin for many years. I now have heart disease as well as a lung disease. I also have peripheral nerve damage in my feet and legs.

Debbie

October 19, 2016 at 4:30 pm

I was prescribed Levaquin for few years by a couple of doctors for various reasons. I began to notice that my joints hurt really bad while taking this medicine and just got worse. It got to the point I had to have assistance or something to help me get up and down due to my knee and hip joints hurt severely. I then informed my doctors I would no longer that Levaquin as it always started when I [Show More]I was prescribed Levaquin for few years by a couple of doctors for various reasons. I began to notice that my joints hurt really bad while taking this medicine and just got worse. It got to the point I had to have assistance or something to help me get up and down due to my knee and hip joints hurt severely. I then informed my doctors I would no longer that Levaquin as it always started when I was on it. I still have problems with my knees and other joints.

anita

October 18, 2016 at 10:10 pm

treated w/ levaquin 2 - 3wks ,trouble w/ arm and left leg

Bert

October 18, 2016 at 11:16 am

My doctors ordered cipro and other antibiotics every time I have severe colds with fever and now I found out I have aeortic aneurism three years ago.

Kay

October 17, 2016 at 10:51 am

I was prescribed levoquin on and offf for several years the results two shoulder surgies tendon issues which has led to foot issues, and who knows what next I was given this medication for a chronic problem with urinary tract infections

Vanda

October 15, 2016 at 6:05 pm

this drug was given to my husband several times for infections and unfortunately I lost the love of my life September 3 2014 from a heart attack but I don't what caused the heart attack

Annice

October 13, 2016 at 3:34 am

In 2012 I was hospitalized for double pneumonia. Given Levoquin for 31 days . The Doctor thought I had gotten Steven Johnson syndrome. This occurred within the 31 days I was hospitalized. Went the other day and found out that I have a 100%blockage of my Subclavian Artery, but it is with calcium, not plaque. What does this drug do, beside Aortic Dissection.

Bobby

October 11, 2016 at 11:22 pm

Had pneumonia 2012 got that in hospital got out 10 days when I told doctor my hand and fingers were numb still are today had stents put in this year had trouble getting them in

Charles

October 11, 2016 at 3:51 am

Used the antibiotic on many occassions...suffered aortic anyuresm in 2012

Gary

October 7, 2016 at 11:22 pm

What about Levoflocicin it's the generic of Levoquin

Cathy

October 6, 2016 at 7:01 pm

I have taken levaquin for asthma attacks many times.I had to use it last week.I had some chest pain.I have a pacemaker. I assumed it was the asthma causing the pain and a very fast heartbeat.Until I became disabled because of a degenerative spinal disease I was an RN. I am concerned about this.I was found to have plaque build up in the large abdominal artery a few weeks ago. I had to be placed on [Show More]I have taken levaquin for asthma attacks many times.I had to use it last week.I had some chest pain.I have a pacemaker. I assumed it was the asthma causing the pain and a very fast heartbeat.Until I became disabled because of a degenerative spinal disease I was an RN. I am concerned about this.I was found to have plaque build up in the large abdominal artery a few weeks ago. I had to be placed on a statin drug and must be monitored because of the chance of a rupture.

Judy

October 6, 2016 at 6:39 pm

I have problems with my aortic valve and took levequine

Betsy

October 6, 2016 at 12:32 am

Treated with levaqaua in 2004 for undiagnosed legionnaires disease aorta diseccted in 2005

John

October 5, 2016 at 12:37 am

My daughter took Levequine to fight infection and it caused her Kidneys to start shutting down and was withdrawn by the infection department of The Grady Hospital in Atlanta , GA
"*" indicates required fields