Study Links Side Effects of Levaquin, Cipro to Nerve Damage Risk
August 25, 2014
By: Irvin Jackson
The findings of a new study appear to confirm that the side effects of Cipro, Levaquin and other similar antibiotics may increase the risk of severe nerve damage. 
Researchers led by Dr. Mahyar Etminan from the University of British Columbia's Child and Family Research Institute found that new users of a class of antibiotics known as oral fluoroquinolones could face double the risk of developing peripheral neuropathy, a painful form of nerve damage.
The findings were published online by the medical journal Neurology on August 22, examining 6,226 cases of peripheral neuropathy (PN) and compared them to 24,904 controls.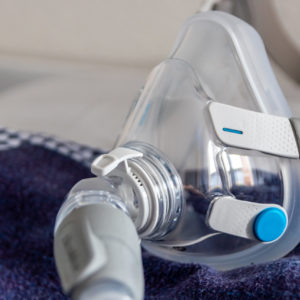 Did You Know?
Millions of Philips CPAP Machines Recalled
Philips DreamStation, CPAP and BiPAP machines sold in recent years may pose a risk of cancer, lung damage and other injuries.
Learn More
Researchers looked at both fluorquinolone antibiotics, such as Levaquin and Cipro, as well as users of Propecia, the male pattern hair loss drug.
No statistically significant link between Propecia and peripheral neuropathy, however, current users of Levaquin and similar antibiotics faced an 83% increased risk of developing the nerve damage, and new users faced more than double the risk of PN, when compared to those not taking the drugs.
Researchers indicated that doctors should carefully weigh the risks and benefits of these antibiotics when prescribing them to patients.
The findings back up warnings a year ago by the FDA, which issued a drug safety communication on August 15, 2013, indicating that that all fluoroquinolones may carry a risk of peripheral neuropathy.
Symptoms of peripheral neuropathy can include pain, burning, tingling, numbness, weakness, and sensitivity to light touches, temperature and motion in the arms and legs. The FDA warns that the problem can arise at any time during treatment with the antibiotics and can last for months or years after the patient has stopped taking the drug.
In some cases, the nerve damage from Cipro, Levaquin and other similar drugs can be permanent, the agency warned. The risk has only been linked to pills and injections, as topical formulations are not known to carry the same risk.
The FDA advised that any time a patient begins to experience symptoms of peripheral neuropathy while on a fluoroquinolone, treatment should be stopped and the patient should be switched to another antibiotic from a different class of drugs. Patients who think they are suffering signs of peripheral neuropathy should contact their health care professional immediately.
Fluoroquinolones are among of the most widely used antibiotics in the United States, including Levaquin, Cipro, Avelox, Noroxin, Floxin and Factive. The class has already been linked to a potential risk of tendon ruptures, retinal detachment, and possible kidney problems.
According to the FDA, there are about 23.1 million patients who received a prescription for an oral fluoroquinolone in 2011. Cipro dominated the market, comprising 70% of those prescriptions, followed by Levaquin or a generic equivalent, which was used by 28%. Another 3.8 million patients received injections in 2011, with Levaquin or a generic equivalent making up 63% of those, followed by Cipro at 28%.
Other Cipro, Levaquin Risks
In July 2008, the FDA required that a "black box" warning be added about the tendon rupture risk with Levaquin and other fluoroquinolone antibiotics, which is the strongest warning that can be placed on a prescription medication. However, consumer advocates called for stronger tendon rupture warnings to be added at least two years earlier, with Public Citizen filing a petition with the FDA in 2006, insisting that consumers and the medical community be provided with clearer warnings about the risk of tendon damage.
Several thousand people throughout the United States who suffered a tendon rupture or other tendon damage after taking the drug are now pursuing a Levaquin lawsuit against the drug maker, alleging that inadequate warnings were provided for consumers and the medical community.
Researchers then began investigating the drugs for links to retinal detachment risks, believing that the same cause of action that led to tendon ruptures could result in eye problems. In 2012, researchers linked fluoroquinolones to an increased risk of retinal detachment that could cause blindness and other serious vision problems.
Just last month, the Southern Network on Adverse Reactions (SONAR), a drug watchdog group, petitioned the FDA to include yet another black box warning on Levaquin, due to what the group says is a potential risk of mitochondrial toxicity, which could be causing users to suffer a number of serious disorders.
According to the petition, research by the FDA and others have linked all antibiotics belonging to the class known as fluoroquinolones, which includes Levaquin and Cipro, to potential mitochondrial damage. However, SONAR found that FDA's adverse event database recorded a significantly higher number of complaints from doctors and patients involving Levaquin than with other drugs of the same class.
SONAR notes in its petition that mitochondrial toxicity manifests in a number of ways, and has likely been reported to the FDA as other potential Levaquin side effects, such as liver damage. The group estimates that mitochondrial toxicity could be the cause of as many as 31% of the nearly 80,000 Levaquin adverse events reported between November 1, 1997 and February 3, 2011. The group also notes that only between 1% and 10% of adverse events are estimated to actually be reported, suggesting the true extent of the problems may be substantially greater.
Tara

August 27, 2019 at 3:38 pm

Charles, just commenting to say that I read your whole comment; I believe you; thank you for sharing your story; and thank you for providing this wonderful list of resources! I'm researching this on behalf of a family member who is suffering from tendinopathy from Cipro, which was prescribed by a careless doctor.... Doctors need to be proactive, curious, lifelong learners, not just coast on their[Show More]Charles, just commenting to say that I read your whole comment; I believe you; thank you for sharing your story; and thank you for providing this wonderful list of resources! I'm researching this on behalf of a family member who is suffering from tendinopathy from Cipro, which was prescribed by a careless doctor.... Doctors need to be proactive, curious, lifelong learners, not just coast on their 20-year-old medical degrees!

Charles

October 22, 2014 at 12:27 am

To Whom It May Concern, Currently I am in pretty bad shape. My story is unfortunately similar to many that have taken Cipro, Levaquin, Avelox, and many other Fluoroquinolone antibiotics. All started in June of this year with a kidney stone. Previous to this, I have been an active, healthy individual with virtually no health issues other than a couple bad stomach bugs, over the years. I have not h[Show More]To Whom It May Concern, Currently I am in pretty bad shape. My story is unfortunately similar to many that have taken Cipro, Levaquin, Avelox, and many other Fluoroquinolone antibiotics. All started in June of this year with a kidney stone. Previous to this, I have been an active, healthy individual with virtually no health issues other than a couple bad stomach bugs, over the years. I have not had a flu shot in 20 years. Have not had any major illness ever. I worked 14 hour days in the southern New Mexico oil fields for Halliburton as a Tech. Keep an entire production and stimulation crew running. After that I was managing 40 oil wells for Concho, the largest oil producer in the state. Great job, great friends, had a good life. Little did I know......... From June to September of 2013 I had 4 kidney stone attacks. The 4th one ended with me getting lithotripsy to remove the stone. Levaquin IV was given preoperative and week followup of cipro 500 mg 2x day. All was fine then had the stent removed during outpatient procedure. Single 500 mg cipro dose given then. After this all was good for about a week. Then started having groin pain for about 3 weeks. Dr did another outpatient cytoscopy and said all was fine. Another single 500 mg dose of cipro. Still had pain. So doc did prostate exam and found elevated white blood cells. No culture was done. Script was 500 mg 2x day of cipro for 6 weeks. No help with pain. Dr added sulindac NSAID to help. 12/7 had another surgery performed to make sure no small stones or strictures were present. None found. More preoperative Levaquin given via IV. About a week later started feeling better. I knew of risk factors with cipro and was paying attention to them. On 12/28. Noticed tight muscles in my calves and by next morning the burning in my legs began. Stopped taking cipro that day. Dr said that cipro could cause the muscle issues but did not know of issues with neuropathy. So now 8 months out I have insomnia, peripheral neuropathy, tinnitus, cognitive dysfunction, suicidal thoughts, depression, some anxiety, and mild depersonalization, chronic fatigue, dye eyes and ears, dry mouth, intolerance to heat and cold. Cold hands and feet, improper sweating. Gi motility dysfunction, lost 30 lbs so far. Cannot work, cannot sleep, cannot walk correctly somedays, cannot care for myself. My spouse now does 90 percent of the work for both of us. I spend most of days in bed. This issue has created a lot of stress and depression not only for me, but for my entire family, which now has to help me with many aspects of my life. The uncertainty of recovery also plays a large role in my overall stress/anxiety level. Now it's October of 2014. Been to Mayo, University of Washington, The Peripheral Nerve Clinic, and Anderson Specialty Medical Clinic, and Progressive Medical Center in Atlanta so far. Tried IV Therapy, supplements, vitamins, Physical Therapy, Analgesic Nerve Therapy, etc. Had almost every test imaginable. MRI, CT Scans, Blood tests, autonomic tests. Have more tests coming. So far, not much of any improvement. Some better with sleep, but still have to take all kinds of drugs to get sleep. Anxiety is not bad, tendinopathy is better, and some slow improvements in GI function, but have bad relapses every couple weeks. Have spend 10's of thousands of dollars, not including insurance paid costs, for treatments, supplements, travel, etc. There are reports that many of the symptoms are tied to mitochondrial dysfunction and autonomic system dysfunction. I have added a file outlining the new request to the FDA about the dangers of Mitochondrial toxicity caused by fluoroquinolones. Mito dysfunction causes an entire cascade effect and creates a vicious circle of ROS and cell apoptosis. I could kill you with the technical details regarding NO/OONO cycles, Electron Transport Chain, oxidative phosphorylation, anerobic cell respiration, etc, but I have posted some references at this end of this email. I just want people to know what many practitioners, do not tell you when they give you drugs. There is no INFORMED CONSENT, no consultation, no nothing, they usually just give you a pill and send you home. They leave it up to you to find out what the pill may do to you. For me, I have never had issues with any drugs, especially an antibiotic, so I trusted the Dr to know what he was doing. Now I am screwed up permanently. Please just do your homework and make sound decisions before you trust your health to someone else. I totally understand that not all doctors are idiots. Actually, I have met quite a few that are very good, and informed, so I don't fault the entire medical profession. I do however blame the "system" we have, that promotes 15 minute DR visits, insurance companies that deny claims based on cost/benefit analysis, regardless of what the best interests of the patient, or if the doctor deems a procedure necessary. There is too much emphasis on costs, not the care of the patient. Both insurance and the medical profession are to blame. Case in point when I had my tests done at Progressive Med Center in Atlanta, the cost to the insurance company was 13K. My costs for the same tests if I was paying for them was 3K...... I also see that responsibility lies in the realm of the patient, and society to a certain degree. Many people in our time, either are not patient enough to allow an illness to take it's time pass, or just (due to the demands that society puts on us), don't have the time to wait for an illness to pass. So they come in to doctors office and demand a quick fix. "Don't you have a pill for that" is a common phrase that comes to mind. So doctors are trained to make sure a person is not dying, run some labs and based on lab results, prescribe a bill recommended by the companies that make the pill. Look at how many pharmaceutical commercials you see now. Not that long ago, in many cases, doctors would prescribe things less noxious, and or would recommend diet and lifestyle changes to help with issues we had. Now it's 10 minutes in the office, a few cursory glances, and a script. Some of this is simply dictated by the insurance company and what they will pay for office visits. Case in point, my urologist did not even culture my EPS, just looked under a scope and said "WBC count high, consistent with infection" and loaded me up with cipro, no consult, no warning, no nothing. I am not a doctor and I know that high WBC can also be due to inflammation, not related to infection. I was in pain, and suffering after the surgery for months, and I attributed it to the surgery, and maybe infection, so I keep taking the crap, not realizing that it was in fact most likely the cause for my symptoms. By the time my legs went out on me, it was too late. So now I am a prisoner in my own house, bound to the recliner. I am lucky as my spouse takes good care of me, but she is very stressed trying to keep it all together. Don't get me wrong, I do think these kinds of antibiotics are useful, and in some cases are the the only option, but doctors really need to be more informed of the dangers. I cannot tell you how many doctors have no idea of the adverse affects this class of antibiotics can cause. Secondly they need to make sure the patient is fully aware of the possible issues they could have with these drugs and that all other options have been tried before hand. If I was a practitioner, I would be damn certain a person needed a fluoroquinolone, and I have exhausted all other options before prescribing it. Then if needed, informed consent to the patient would be mandatory, and I would have weekly follow up and labs done to ensure they were responding well to the drugs. Of course the minimum dosage and duration would be paramount. Here are some links that further describe what has happened to me, and thousands of others. www.ncbi.nlm.nih.gov/pmc/articles/PMC3760005/ www.ncbi.nlm.nih.gov/pmc/articles/PMC2094848/ www.facebook.com/FluoroquinoloneToxicity http://en.wikipedia.org/wiki/Adverse_effects_of_fluoroquinolones http://well.blogs.nytimes.com/2012/09/10/popular-antibiotics-may-carry-serious-side-effects/?_php=true&_type=blogs&_r=0 fda.gov/Drugs/DrugSafety/ucm365050.htm http://survivingcipro.com/ http://floxiehope.com/ www.facebook.com/pages/The-Fluoroquinolone-Wall-of-Pain/209182505773463 All the Best, Charles
"*" indicates required fields