"Linear" Gadolinium MRI Contrast Dyes Carry Higher Risk Of Accumulating In Patients' Bodies: Study
July 11, 2019
By: Irvin Jackson
The findings of a new animal study appears to confirm the risk of gadolinium accumulating in the body from MRI dye, particularly with older "linear" contrast agents, which are more likely to leave deposits of the toxic metal in the brain.
In a study published this month in the medical journal Investigative Radiology, German researchers looked at whether gadolinium accumulation is primary determined by the type of MRI contrast agent used; comparing "linear" contrast agents with newer "macrocyclic" gadolinium-based contrast agents.
A growing body of scientific evidence suggests that some type of MRI contrast dye may accumulate in the body, leaving traces of the metal that may pose health concerns. However, it is increasingly appearing that only certain types of gadolinium contrast agents may be causing the problems.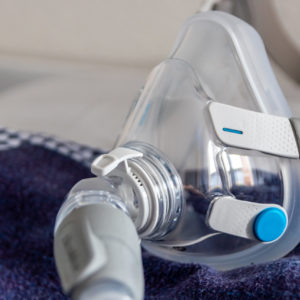 Did You Know?
Millions of Philips CPAP Machines Recalled
Philips DreamStation, CPAP and BiPAP machines sold in recent years may pose a risk of cancer, lung damage and other injuries.
Learn More
Gadolinium is a highly toxic metal contained in MRI contrast dyes to help enhance images. However, the gadolinium is put through a chelation process, which is supposed to prevent the toxic metal from being absorbed into the body, allowing it to pass safely with other waste products. There are two methods to do this, which divides contrast dyes into two categories: linear and macrocyclic gadolinium contrast dyes.
In this latest study, researchers looked at the effects of the contrast dyes on 18 sheep, some of which were given the macrocyclic gadolinium-based contrast agents (GBCAs), such as Gadavist, ProHance or Dotarem; while others were given the linear gadolinium dyes, such as the older products MultiHance or Omniscan. Controls were given saline.
The animals were euthanized 10 weeks after injection, and their brains examined for gadolinium accumulation and other residue of metals in the deep cerebellar nuclei (DCN).
According to the findings, all of the brains injected with macrocyclic dyes had average detection levels below the limits of quantification, as did those injected with saline. However, sheep brains injected with MultiHance had levels of gadolinium 14 times higher than the level of quantification, and Omniscan was linked to levels 27 times higher than the level of quantification.
"The current study supports the hypothesis that the amount of gadolinium deposited in the brain is primarily determined by its class as either macrocyclic or linear," the researchers concluded. "The accumulation of gadolinium in the DCN for linear GBCAs explains the hyperintensities in the DCN found in previous patient studies with linear GBCAs."
Gadolinium Accumulation Injury Lawsuits
In December 2017, the FDA issued a drug safety communication for certain types of contrast agents, providing new information about the risk of gadolinium retention and potential side effects. As a result, manufacturers were required to provide new warnings and information in a Medication Guide, which all patients receiving an MRI contrast dye will be asked to read.
The FDA also recommended that health care professionals consider the fact that the body retains gadolinium when deciding whether to give it to patients that may be at higher risk of health problems. These include women who are pregnant or think they may be pregnant, patients with kidney problems, children, and patients when inflammatory conditions. The recommendations also suggest that repeated use of the contrast agents be minimized where possible, particularly when MRIs are scheduled closely together.
Patients are now urged to tell their health care professionals whether they are pregnant or may be pregnant, whether they have kidney problems, and the date of their last MRI with gadolinium, or whether they have had repeated MRI scans that involved the use of gadolinium contrast agents.
Manufacturers face a growing number of MRI dye gadolinium retention lawsuits filed in courts nationwide, and the size of the litigation is expected to continue to increase over the coming months and years.
Crystal

July 11, 2019 at 11:33 pm

They have no idea how people they have given cancer to or autoimmune diseases. And no one wants to know - except for the product liability attorneys.
"*" indicates required fields