Lipitor Diabetes Lawsuit to be Tried in October 2015 in MDL
September 23, 2014
By: Austin Kirk
As discovery continues in the federal Lipitor litigation involving lawsuits brought by women who allege the popular cholesterol drug caused them to develop type II diabetes, the U.S. District Judge presiding over the cases has indicated that the first bellwether trial will begin in October 2015.
There are currently more than 1,250 product liability lawsuits pending against Pfizer in the federal court system, which all involve similar allegations that side effects of Lipitor caused diabetes for women taking the medication as a preventative measure to reduce their cholesterol levels and reduce the risk of heart disease.
The cases are consolidated for pretrial proceedings as part of an MDL, or Multidistrict Litigation, which is centralized before U.S. District Judge Richard Gergel in the District of South Carolina to reduce duplicative discovery among the cases, avoid conflicting pretrial rulings and to serve the convenience of the parties, witnesses and the courts.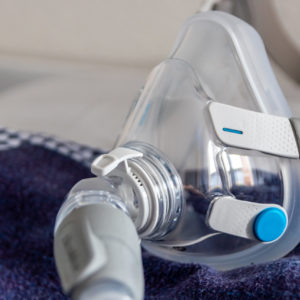 Did You Know?
Millions of Philips CPAP Machines Recalled
Philips DreamStation, CPAP and BiPAP machines sold in recent years may pose a risk of cancer, lung damage and other injuries.
Learn More
According to minutes posted to the court's docket following a status conference on Friday, a Lipitor diabetes case will go before a federal jury in October 2015, serving as a "bellwether" trial to help the parties gauge how juries may respond to certain evidence and testimony that is likely to be repeated throughout the litigation.
Lipitor Bellwether Trials
As part of the coordinated litigation before Judge Gergel, a small number of lawsuits have been identified as bellwether cases, going through case-specific discovery in preparation for this first trial date. A prior case management order indicated that the Lipitor bellwether cases must be trial-ready by July 2015.
The current pool of 12 "initial discovery" cases are expected to be reduced to a group of six in December, with each side identifying three cases that will be eligible for the first trial. Judge Gergel has indicated that he will then randomly select one of the remaining cases later this year to go forward for the first trial, which is now expected to begin in October 2015.
In a new case management order (PDF) issued on September 22, Judge Gergel addressed several on-going discovery issues in the litigation, imposing limitations on the ability of the parties to meet independently with plaintiffs' treating physicians.
Defense counsel has been ordered not to meet "ex parte" with treating or prescribing healthcare providers, unless they have permission of plaintiffs' counsel. Plaintiff's counsel may meet independently with the physicians, but must disclose if certain records or documents are discussed with the treaters.
Although the outcome of bellwether trials are not binding on other lawsuits, the cases are being closely monitored by attorneys involved in the litigation, as they may influence any eventual Lipitor settlement negotiations.
Joe

April 21, 2016 at 9:47 pm

Some have asked why men are not included in this lawsuit. I guess we do not count annymore

joanne

March 3, 2016 at 8:58 am

wtf

Ann

February 7, 2016 at 1:34 pm

I have been on lipitor for many years and now have developed Lipitor. How do I find out more information regarding the class action lawsuit?

vg

October 6, 2015 at 2:32 pm

considering there is a pending lawsuit, why are doctors still allowed to recommend Lipitor?

Zegota

August 26, 2015 at 8:32 pm

How do you determine which lawsuit is appropriate, or legal and not just a con for funds. It appears that there are many who will jump on any lawsuits just for financial gain, but I too must ask, why is there not a way for men to file claims, legal and concern claims. I would hope that any claimant would be serious and legal, that they would understand that false claims will make the whole proces[Show More]How do you determine which lawsuit is appropriate, or legal and not just a con for funds. It appears that there are many who will jump on any lawsuits just for financial gain, but I too must ask, why is there not a way for men to file claims, legal and concern claims. I would hope that any claimant would be serious and legal, that they would understand that false claims will make the whole process more difficult and financially costly for those will appropriate and legal claims. Thank you and God Bless.

marian

August 14, 2015 at 8:27 am

I took lipitor a few years back. I am now under care for type II diabetes with no family history of the disease.

j ridgeway

August 3, 2015 at 6:08 pm

my grand mother got diabities 2 from this drug and these layers want her to come up with the information and shes 88 and doesnot understand all the questions how come they cant just use insurance companies for information another deterant from getting justice

Al

July 29, 2015 at 11:44 pm

I have taken Lipitor and was then diagnosed with Diabetes Type ll. Is there any provision for men in any class action lawsuit?

Winston

July 13, 2015 at 3:37 am

Fortunately I have a copy of my medical records due to a relocation. My past physician had me on Lipitor (I am a male) with no prior Type II Diabetes but then all of a sudden Diabetes Type II show up. So why aren't men included in the lawsuit?

sandra

June 9, 2015 at 11:35 pm

I have had a serious problem with Lipitor now and in the past. I all so filed with a Federal law suit buy one of your Attorney's I hope that every thing will come out in the end about this .

Michael

May 20, 2015 at 9:58 pm

What about all the Men who was on Liptor and now have type 2 diabetic it is not only women. Why ain't there a class action for the Men to sign up
"*" indicates required fields