Lipitor Fails To Prevent Acute Kidney Injury After Surgery: Study
March 08, 2016
By: Irvin Jackson
The cholesterol drug Lipitor not only failed to deliver for researchers hoping that the blockbuster medication could also be used to prevent acute kidney injury, but a new study suggests that in some cases, the side effects of Lipitor may actually increase the risk of kidney damage. 
Researchers from Vanderbilt University in Tennessee report that they saw no benefits from using Lipitor as a prophylactic for acute kidney injury (AKI), which is a common side effect of cardiac surgery. Their findings were published on March 1 in the Journal of the American Medical Association.
Lipitor (atorvastatin) is a statin-based cholesterol drug distributed by Pfizer, which is one of the best selling drugs in the world, generating more than $125 billion in sales before the patent expired in 2011.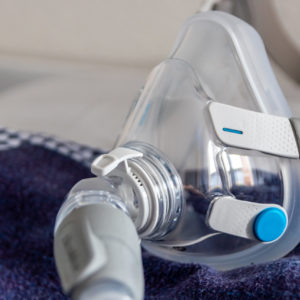 Did You Know?
Millions of Philips CPAP Machines Recalled
Philips DreamStation, CPAP and BiPAP machines sold in recent years may pose a risk of cancer, lung damage and other injuries.
Learn More
Lipitor is an HMG-CoA reductase inhibitor, which is part of a class of cholesterol drugs known as "statins", prescribed to help reduce the amounts of cholesterol and other fatty substances in the blood. While the drug has been used by millions of people, concerns have emerged in recent years about the widespread use of the medication and the potential "statinization" of America.
In this latest study, researchers conducted a double-blinded, placebo-controlled, randomized clinical trial of adults undergoing cardiac surgery from November 2009 to October 2014, at the Vanderbilt University Medical Center. The study involved about 100 patients who were given Lipitor for the first time just before, during and after surgery; about 100 patients who were given a placebo. The study also involved more than 400 patients who were already on statins before they had heart surgery, about half of whom were given Lipitor for the surgery and half of whom were given a placebo.
Researchers had hoped that the mechanisms of action in Lipitor would also help prevent acute kidney injury. However, not only did it do no better than the placebo, in cases where patients were given Lipitor for the first time, it appeared to actually increase the risks of kidney damage to the point where part of the study was stopped prematurely.
"The data and safety monitoring board recommended stopping the group naive to statin treatment due to increased AKI among these participants with chronic kidney disease receiving atorvastatin," the study's results note.
Overall, 21% of patients who were given Lipitor developed acute kidney injury, compared to just under 20% in the placebo group. However, among patients who had never taken the drug before the surgery, 21.6% developed acute kidney injury (AKI), compared to only 13.4% in the placebo group.
"Among patients undergoing cardiac surgery, high-dose perioperative atorvastatin treatment compared with placebo did not reduce the risk of AKI overall, among patients naive to treatment with statins, or in patients already taking a statin," the researchers concluded. "These results do not support the initiation of statin therapy to prevent AKI following cardiac surgery."
Lipitor Health Risks
The findings come amid continuing efforts among some to expand use of Lipitor to an even wide population, despite several studies in recent years that have raised concerns about potential side effects associated with the medication.
While most individuals believe Lipitor is safe, the FDA required the manufacturers of all statins to add new warnings about the potential side effects of the medication on blood glucose levels in February 2012, which may increase the risk for diabetes among Lipitor users.
Many critics have suggested that the warnings are not strong enough, failing to adequately warn consumers and the medical community about the link between Lipitor and diabetes, which can cause otherwise healthy users taking the medication as a preventative measure to develop serious health consequences associated with diabetes.
Pfizer currently faces a number of Lipitor diabetes lawsuits filed by women throughout the U.S., which alleges the drug maker knew or should have known about the risks associated with their blockbuster drug, yet withheld information to avoid any negative impact on sales.
In the federal court system, the Lipitor litigation is centralized before U.S. District Judge Richard Gergel in the District of South Carolina, where there are currently over 2,500 cases involving women who allege that they developed diabetes as a result of the cholesterol drug.
"*" indicates required fields