Motion for Lone Pine Order In Fosamax Jaw Lawsuits Denied
August 29, 2013
By: Austin Kirk
The U.S. District Judge presiding over all federal Fosamax jaw injury lawsuits has rejected a request filed by Merck to issue a second "Lone Pine" order, declining the attempt to require plaintiffs to provide additional information to substantial their case as part of the coordinated pretrial proceedings in the federal multidistrict litigation (MDL).
Merck currently faces nearly 1,000 lawsuits in the federal court system involving plaintiffs who allege that they suffered severe and debilitating jaw damage from side effects of Fosamax.
All cases filed in U.S. District Courts throughout the country are currently consolidated before U.S. District Judge John F. Keegan in the Southern District of New York for coordinated pretrial proceedings as part of an MDL. The centralized management of the case is designed to streamline the litigation and move the cases toward settlement agreements or eventual disposition.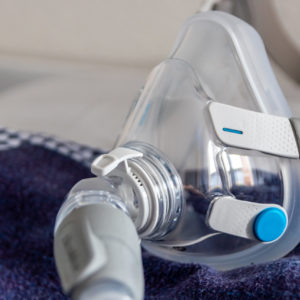 Did You Know?
Millions of Philips CPAP Machines Recalled
Philips DreamStation, CPAP and BiPAP machines sold in recent years may pose a risk of cancer, lung damage and other injuries.
Learn More
Following a series of early Fosamax trials held in the MDL, which are known as "bellwether" cases because they are designed to help the parties gauge how juries are likely to respond to certain evidence and testimony that may be repeated throughout the litigation, Judge Keegan has recently suggested that he may begin remanding hundreds of Fosamax jaw cases back to the U.S. District Courts where they were originally filed for individual disposition.
Since the parties have been unable to reach settlements in the Fosamax lawsuits, plaintiffs have pushed for the large-scale remand of lawsuits for individual trial dates, as the coordinated pretrial discovery that applies to all cases has been completed. However, Merck has opposed the bulk remand of cases, seeking to avoid individual trials throughout the country.
On August 22, Judge Keegan issued an Order (PDF) denying Merck's recent motion for the MDL Court to issue a second "Lone Pine" order, which would have required plaintiffs to produce additional evidence and expert testimony to support their claims if they took Fosamax for less than one year, have failed to produce medical records establishing a diagnosis of osteonecrosis of the jaw (ONJ) or if their last use of Fosamax was more than three years before they suffered a jaw injury.
"Lone Pine" orders, which get their name from the 1986 New Jersey case of Lore v. Lone Pine Corp., are case management orders that are occasionally issued in mass tort proceedings to require individual plaintiffs to provide additional evidence to support their claim prior to the completion of case-specific discovery and the filing of individual summary judgment motions.
In November 2012, Judge Keenan did agree to issue a "Lone Pine" order in the Fosamax litigation that called for plaintiffs who were not claiming an injury involving osteomyelitis or osteonecrosis of the jaw from Fosamax to produce expert reports that supported their claim. That first "Lone Pine" order was designed to identify plaintiffs with "non-specific" diagnosis and to determine whether they fit the criteria for inclusing in the MDL. About 439 plaintiffs were affected by the limited scope of that order, and approximately 430 of those cases were ultimately dismissed from the Fosamax litigation.
In rejecting Merck's request for a second "Lone Pine" order, which could have impacted nearly two thirds of the remaining cases, Judge Keenan determined that it would be inappropriate at this stage of the MDL.
Judge Keenan raised questions about the categories of claims proposed by Merck, finding that the Court could not objectively single out plaintiffs without a diagnosis of ONJ, since medical records are not always interpreted the same way. In addition, Judge Keenan did not see any benefit in identifying plaintiffs who used Fosamax for less than one year or failed to use the medication within three years of their diagnosis, since the Court has previously determined that a reasonable jury could believe that short term use of Fosamax may cause ONJ and the American Association of Oral and Maxillofacial Surgeons' (AAOMS) definition for bisphosphonate-related ONJ does not require prior use of the medication for a certain number of years.
"Merck now seeks a Lone Pine order that would require the Court to direct extra scrutiny on certain plaintiffs based on fact-based judgments regarding the affected exposures to Fosamax or the interpretation of medical records – i.e., that plaintiffs whose Fosamax use was more attenuated from onset of ONJ are likely to lose," wrote Judge Keenan in rejecting the motion. "This is a matter for summary judgment, not for Lone Pine."
Fosamax Litigation
Fosamax (alendronate sodium) is a blockbuster medication that was introduced by Merck in 1995, for treatment and prevention of osteoporosis.  Before it became available as a generic in 2008, the medication generated over $3 billion in annual sales and was used by millions of Americans.
Merck has been fighting Fosamax lawsuits for more than seven years, including claims from users who suffered jaw damage, as well as lawsuits brought by those who suffered spontaneous femur fractures following use of the medication.
Thousands of cases pending in state and federal courts throughout the United States allege that Merck also failed to adequately warn about the risk of femur fractures from Fosamax, claiming that users of the drug suffered atypical fractures that occurred following little or no trauma, such as falling from standing height or less.
Most of these complaints have been filed since late 2010, when the FDA required Merck to add new warnings about the risk of Fosamax bone fractures. These warnings provided new information for consumers and the medical community about the importance of identifying symptoms of new hip or groin pain, which could occur before an atypical fracture of the femur.
The lawsuits allege that Merck knew or should have known about these risks long before the warnings were provided, and claim that if adequate information had been provided to users and the medical community plaintiffs could have avoided suffering complete fractures on Fosamax by avoiding the medication or stopping use earlier.
Last year, the FDA issued new recommended guidelines for taking Fosamax and other similar oral bisphophonate medications, such as Actonel and Boniva. The agency suggested that users should consider limiting the medications to a three to five year period, which may allow individuals to reduce the risks of side effects associated with long-term use, while continuing to receive benefits for osteoporosis.
In May 2011, the U.S. JPML established a separate MDL proceeding for all Fosamax fracture lawsuits, which have been assigned to U.S. District Judge Garrett E. Brown, Jr. in the District of New Jersey. There are currently about 1,100 cases pending before Judge Brown.
"*" indicates required fields