Gadolinium Retention Lawsuit Alleges Magnevist Contrast Damaged Multiple Organs
May 09, 2019
By: Irvin Jackson
The side effects of Magnevist, a gadolinium-based contrast agent (GBCA) used to enhance MRI scans, allegedly caused damage to multiple organs when the toxic metal was retained in the body, according to a recently filed product liability lawsuit.
James Toups and his wife, Emily, filed the complaint (PDF) in the U.S. District Court for the Eastern District of Louisiana on April 26, naming Bayer Healthcare as the defendant.
Toups indicates that he was injected with Magnevist in February 2017, before undergoing an MRI scan, to help enhance the impacts. Although the manufacturer maintained that Magnevist contrast was safe, Toups indicates that gadolinium was deposited in his brain, heart, liver, kidney, bones and skin.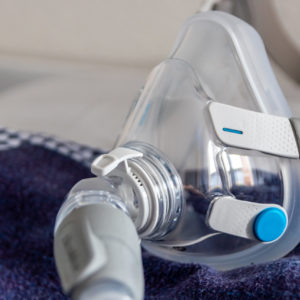 Did You Know?
Millions of Philips CPAP Machines Recalled
Philips DreamStation, CPAP and BiPAP machines sold in recent years may pose a risk of cancer, lung damage and other injuries.
Learn More
As a result of the gadolinium retention he has suffered a number of symptoms, which are commonly referred to as Gadolinium Deposition Disease, resulting in burning sensations, clouded thinking, confusion, weakness, fatigue, difficult and painful movement, inflammation, muscle cramps, numbness, tingling sensations, aching joints, and lumps and rashes on the body.
"Plaintiff maintains that Magnevist is defective, dangerous to human health, unfit and unsuitable to be marketed and sold in commerce, and lacked proper warnings and directions as to the dangers associated with its use," the lawsuit states. "The gadolinium from Magnevist does not wash out of the patient's body as readily as promised, and instead can be retained indefinitely or permanently in multiple organs and soft tissues (e.g., brain, heart, liver, kidney, bones, and skin) in patients with normal renal function. This gadolinium, a toxic heavy metal, causes fibrosis in organs, bone, and skin, other adverse reactions, and crosses the blood-brain barrier and deposits in the neuronal nuclei of the brain."
In recent years, several studies have found evidence that gadolinium dye from MRI contrast dyes may build up in the brain and other organs, potentially causing users to experience an allergic reaction and other problems following an MRI with contrast. As a result of the potential risk, the FDA has required more thorough research to help determine whether restrictions may need to be placed on the use of the contrast agents.
In December 2017, the FDA issued a drug safety communication for certain types of contrast agents, providing new information about the risk of gadolinium retention and potential side effects. As a result, manufacturers were required to provide new warnings and information in a Medication Guide, which all patients receiving an MRI contrast dye will be asked to read.
The FDA also recommended that health care professionals consider the fact that the body retains gadolinium when deciding whether to give it to patients that may be at higher risk of health problems. These include women who are pregnant or think they may be pregnant, patients with kidney problems, children, and patients when inflammatory conditions. The recommendations also suggest that repeated use of the contrast agents be minimized where possible, particularly when MRIs are scheduled closely together.
Patients are now urged to tell their health care professionals whether they are pregnant or may be pregnant, whether they have kidney problems, and the date of their last MRI with gadolinium, or whether they have had repeated MRI scans that involved the use of gadolinium contrast agents.
The complaint joins a growing number of MRI dye gadolinium retention lawsuits filed in courts nationwide, and the size of the litigation is expected to continue to increase over the coming months and years.
Agi

July 28, 2019 at 12:42 pm

I had Magnevist injections before MRIs at least 5 times in the past 3 years before and after gammaknife surgery for acoustic neuroma. My life has been hell ever since.
"*" indicates required fields