Makena Approval Officially Withdrawn by FDA After Concerns About Pregnancy Drug's Benefits
April 07, 2023
By: Irvin Jackson
Federal drug regulators have officially withdrawn approval of the pregnancy drug Makena, indicating that the expensive drug has not been shown to be effective in preventing preterm births.
In a press release issued on Thursday, the U.S. Food and Drug Administration announced a final decision to with draw approval of Clovis Pharma's controversial Makena pregnancy drug.
The Makena withdrawal was based on the findings of an FDA advisory panel, which recently determined the medication has an unfavorable safety profile and shows no signs of being effective.
Makena (hydroxyprogesterone) was first introduced in 2011, and is the only medication approved for prevention of preterm birth among women who had a prior spontaneous premature delivery. Being the first of its kind treatment, with a high demand, the drug received approval through the FDA's accelerated approval process based on positive findings from a placebo-controlled trial that involved only 463 participants.
However, critics have been calling for a Makena recall after later data suggested the drug simply does not work, with some clinical trial data even suggesting Makena could worsen conditions commonly experienced by pregnant women, including preeclampsia and depression. Despite the mounting evidence against the drug's effectiveness and safety, the manufacturer Covis Pharma, vowed to fight any Makena recall attempt until it finally caved and announced plans to remove Makena from the market last month.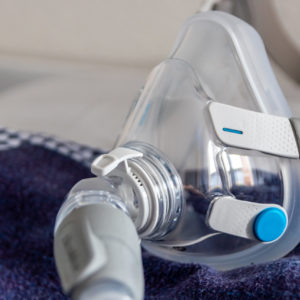 Did You Know?
Millions of Philips CPAP Machines Recalled
Philips DreamStation, CPAP and BiPAP machines sold in recent years may pose a risk of cancer, lung damage and other injuries.
Learn More
"It is tragic that the scientific research and medical communities have not yet found a treatment shown to be effective in preventing preterm birth and improving neonatal outcomes—particularly in light of the fact that this serious condition has a disparate impact on communities of color, especially Black women," FDA Commissioner Robert M. Califf said in the press release. "Fundamentally, however, the touchstone of FDA drug approval is a favorable benefit-risk assessment; without that favorable assessment, the drug should not have the status of being FDA-approved."
The FDA first approved Makena in 2011 under its accelerated drug approval program. However, the manufacturer was required to conduct a post marketing study to confirm the drug's effectiveness. Once that study was completed, it failed to show a clinical benefit to Makena use.
There were no signs that the drug maker intended to issue a Makena recall until October 2022, when the Obstetrics, Reproductive and Urologic Drugs Advisory Committee held a three-day hearing to discuss the efficacy of Makena, and voted 14 to 1 to recommend the FDA remove Makena from the market. The Committee also voted unanimously (15 to 0) to recognize that the postmarketing Makena trials did not show any benefit to babies. Following the recommendation, the FDA gave Covis Pharma until March 6 to submit comments for consideration on the withdraw recommendation.
Before Covis issued its official response, the FDA's Center for Drug Evaluation and Research (CDER) issued yet another Proposal To Remove Makena, and its generic equivalents from the market. The CDER's proposal gave a strong recommendation to immediately withdraw Makena after an independent review of the postmarketing trials, stating the drug "unnecessarily exposes patients to only risks" and "would be contrary to public health."
FDA officials said in the press release that the agency still believes there is a need to develop treatments to reduce the risks of preterm birth, but Makena is not that drug.
In a response letter sent to the FDA last month, Covis Pharma maintained that Makena has a favorable risk-benefit profile for individuals, but has agreed to voluntarily remove Makena from the market over what they called a "wind-down" period.
The manufacturer stated that an abrupt stoppage of Makena would be disruptive to patients in the middle of the drugs 21 week course. Therefore, the manufacturer has suggested the FDA set an effective date to end sales of Makena and its generic versions, while allowing anyone in the process of a prescription treatment of Makena to finish the 21 week cycle.
In its announcement, the FDA indicated the agency recognized that there is a supply of the drug which has already been distributed, and recommended patients with questions talk to their healthcare providers about what they should do, reminding them that Makena, and its generics, have been shown not to be effective and that its benefits do not outweigh the potential health risks.
Makena Side Effects
In early October 2019, the consumer watchdog group Public Citizen called for a Makena recall in an FDA petition, saying it did not make sense for the synthetic hormone to remain on the market to be injected into pregnant women, who would then face the risk of side effects without any apparent benefits.
Makena concerns have grown since the release of the post-marketing clinical trial, Progestin's Role in Optimizing Neonatal Gestation (PROLONG), which found Makena side effects may increase the risk of pulmonary embolism, blood clots, allergic reactions, decreased glucose intolerance, fluid retention, as well as worsening preeclampsia and depression symptoms.
Preliminary findings of a study presented in 2021, at the annual meeting of The Endocrine Society, suggested children born to women who received Makena which contains hydroxyprogesterone caproate, also known as OHPC or 17-OHPC, had upward of five times the risk of developing colon and rectal cancers when compared to the children of mothers who did not take the drug.
"*" indicates required fields