Merck Supports MDL For Januvia, Janumet Pancreatic Cancer Lawsuits
April 30, 2013
By: Austin Kirk
Following a request filed by plaintiffs earlier this month to establish a federal MDL for all pancreatic cancer lawsuits involving the diabetes drugs Januvia, Janumet, Byetta and Victoza, Merck has indicated that it agrees cases involving their products should be included in any consolidated proceedings established.
In a response (PDF) filed with the U.S. Judicial Panel on Multidistrict Litigation (JPML) on April 29, Merck said that it agrees that all Januvia lawsuits and Janumet lawsuits filed in the federal court systems should be centralized before one judge for coordinated handling, as part of an MDL or multidistrict litigation.
Further, the drug maker indicates that it agrees that it is appropriate to include cases involving other diabetes drugs that are part of a class of medications, known as incretin mimetics, in the same MDL.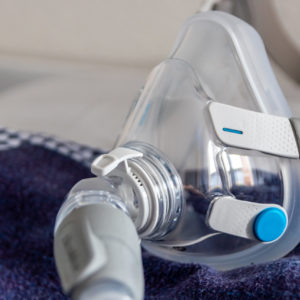 Did You Know?
Millions of Philips CPAP Machines Recalled
Philips DreamStation, CPAP and BiPAP machines sold in recent years may pose a risk of cancer, lung damage and other injuries.
Learn More
Merck manufactures Januvia (sitagliptin) and Janumet, which combines Januvia with the older diabetes drug metformin. The drug maker faces a growing number of lawsuits filed by former users of the medications who indicate that they developed pancreatic cancer from side effects of Januvia or Janumet, alleging that Merck failed to provide adequate warnings for consumers or the medical community.
A number of similar Byetta lawsuits and Victoza lawsuits have also been filed by former users of those competing diabetes drugs who have been diagnosed with pancreatic cancer. Many complaints also allege that the plaintiffs used a combination of the various different drugs over a number of years.
Diabetes Drug Pancreatic Cancer Risk
Incretin mimetics are a relatively new class of diabetes drug, which work by mimicking the incretin hormones that the body usually produces to naturally stimulate th release of insulin in response to a meal.
Byetta (exenatide) was the first member of this class approved by the FDA, introduced by Amylin Pharmaceuticals and Eli Lilly in 2005, as a twice daily injection. Januvia was introduced by Merck the following year as an oral medication, and a combination pill containing Januvia and the combination medication that includes metformin was introduced in 2007, under the brand name Janumet. Victoza (liraglutide) was introduced by Novo Nordisk in 2010 as a daily injection.
The medications are widely used among individuals with type 2 diabetes, generating billions in annual sales. Januvia and Janumet are among the best selling medications for the global pharmaceutical company Merck, with Janumet sales reaching over $1.3 billion in 2011 and Januvia sales hitting $919 million during the first quarter of 2012 alone. Byetta sales were reported at $710 million in 2010 and were expected to reach $1 billion by 2015. Likewise, Victoza sales were about $1 billion in 2011, and reached $748 million during the first half of 2012.
In recent months, concerns have emerged about the potential risk of pancreatic cancer from Byetta, Januvia, Janumet and Victoza. The medications have previously been linked to a risk of pancreatitis, which can lead to the development of pancreatic cancer.
Last month, the FDA launched an investigation into the potential incretin mimetics pancreatic cancer risk. The safety review was initiated after results of a recent study identified pre-cancerous cellular changes in pancreatic tissue taken from individuals treated with one of the drugs. European health officials have also launched a similar review.
Pancreatic Cancer Litigation Over Januvia, Janumet, Byetta and Victoza
As of the beginning of this month, at least 53 product liability lawsuits were pending in seven different U.S. District Courts alleging that Januvia, Janumet, Byetta and/or Victoza caused former users to develop pancreatic cancer. Lawyers investigating additional cases have also suggested that the number of complaints is expected to increase dramatically in the coming months.
On April 5, a group of plaintiffs filed a request to centralize the incretin mimetic pancreatic cancer litigation, indicating that all cases filed throughout the federal court system against Merck, Novo Nordisk (the manufacturer of Victoza) or Amylin Pharmaceuticals and Eli Lilly (the makers of Byetta) should be consolidated before U.S. District Judge Anthony Battaglia in the Southern District of California.
Such consolidation is designed to reduce duplicative discovery among a large number of cases, avoid conflicting rulings from different judges and to serve the convenience of the witnesses, parties and the courts. In the original motion, plaintiffs argued that there are sufficient overlapping common issues of fact and law to justify combining the cases against the different drug makers before one judge.
Responses from the manufacturer were due this week. As of the end of the day Monday, only Merck and Novo Nordisk had filed responses. Both drug makers indicated that they support the centralization of the litigation and agree that all cases involving pancreatic cancer from incretin mimetic diabetes drugs should be included in the same MDL. A response from Amylin and Eli Lilly was not yet available.
Both Merck and Novo Nordisk said the MDL should be limited to cases involving pancreatic cancer, as some users of the drugs have also reported severe pancreatitis and thyroid cancer as well. Both companies also agree that the Southern District of California is the best venue for the litigation.
The U.S. JPML is expected to schedule oral arguments on the motion at an upcoming hearing session on July 25 in Portland, Maine.
"*" indicates required fields