FDA Issues New Guidance On When To Warn Public About Medical Device Problems
December 14, 2016
By: Irvin Jackson
Federal health regulators have issued new guidance on when the public should be notified about health risks associated with a medical device, which could affect how quickly new label warnings are added and safety communications are sent out by manufacturers. 
The FDA issued a final guidance (PDF) on public notification of emerging signals from postmarketing surveillance of medical devices on December 14, detailing factors the agency's Center for Devices and Radiological Health (CDRH) will consider when deciding to notify the public about new adverse events linked to medical devices, when they are discovered after a device is already on the market.
The agency indicates that the guidance could save lives and prevent injuries by alerting the public quickly to devices that have been linked to serious adverse events or associated with detrimental health conditions and outcomes.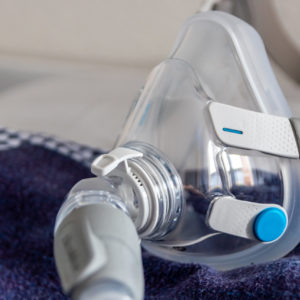 Did You Know?
Millions of Philips CPAP Machines Recalled
Philips DreamStation, CPAP and BiPAP machines sold in recent years may pose a risk of cancer, lung damage and other injuries.
Learn More
"Public notification at an early stage may reduce or limit the number of patients exposed to the potential risk while the issue is being further evaluated, and may promote enhanced vigilance on the part of clinicians, risk managers, patients and consumers," the guidance states. "This awareness may assist in the recognition of an adverse event before more serious complications or sequelae occur."
The guidance is not a binding regulation, is not legally enforceable, but is meant to be viewed as a recommendation for manufacturers. However, failure to follow FDA guidance can often affect liability in medical device and drug product liability lawsuits.
The new guidelines call for the CDRH to consider a number of factors before issuing a public notification about a potential medical device risk, including:
Probability of harmful events
Severity, duration and whether such an event can be reversed
Benefits of the device and whether patients might not receive necessary treatments
Quality of the information and evidence of causal link
Extent of patient exposure
Whether it affects a vulnerable group, such as children, the elderly or the severely ill
Likelihood of mitigating the risk and availability of alternative therapy
Implications for similar devices
How long before the FDA can complete its assessment
What information is already publicly available.
Concerns Over Reporting of Medical Device Adverse Events
The FDA has faced criticism over its approval of medical devices before such risks are known, and its ability to quickly inform the public about emerging risks once they are discovered. However, the FDA is hindered by reporting of such incidents.
Adverse events are generally first reported by either a medical professional who witnesses a problem occurring with a patient, or by the patients themselves. Often, these are reported to the manufacturers, who then are legally obligated to pass along that information to the FDA in a timely manner. However, a number of recalls and medical device adverse events have revealed that manufacturers do not always meet their reporting requirements.
Additionally, reporting of adverse events is voluntary, and it is estimated that only about 10% of adverse events are actually reported to the FDA by consumers or medical providers.
In June, Congressman Mike Fitzpatrick, a Pennsylvania Republican, introduced legislation calling for such reporting to be mandatory on behalf of doctors. The legislation was inspired by the events surrounding recent concerns over morcellator cancer risks.
Power morcellators were widely used over the past decade to provide a minimally invasive option for women undergoing a hysterectomy or uterine fibroid removal. However, the devices have largely been abandoned by the medical community over the past few years, after it was discovered that they pose an unreasonable risk of spreading undiagnosed cancer throughout the abdomen, greatly reducing life expectancy and overall quality of life for women.
Fitzpatrick has been a vocal critic of morcellators, and how the discovery that they could spread cancer was handled by the FDA, the pharmaceutical industry and hospitals.
In December 2015, Rep. Fitzpatrick urged the FDA to conduct a criminal investigation into how certain hospitals, like Brigham and Women's Hospital, Rochester General Hospital, and the University of Rochester Medical Center, used laparoscopic power morcellators and whether they adequately warned women about the potential risks.
Fitzpatrick and other critics also railed against the FDA for its handling of Bayer's Essure birth control implant, which can reportedly migrate out of position, puncture organs, break, and fail to prevent egg fertilization, resulting in potentially deadly ectopic pregnancies; when the egg begins to develop inside the fallopian tube instead of the uterus.
Recently, the FDA reported that it had received nearly 10,000 Essure adverse event reports between the date the device was first put on the market in November 2002, and the end of December 2015.
Of those, 6,989 involved pain or abdominal pain, 3,210 involved unusually heavy or other menstrual irregularities, 2,990 were reports of headaches, 2,159 reports of fatigue, 2088 reports of weight fluctuation, 2016 reports of patient-device incompatibility, such as nickel allergies, 854 reports of device migration, 490 reports that the Essure operated differently than expected, 429 reports that the Essure coils broke, 280 reports that it was difficult to remove, 199 reports of the Essure coils positioned incorrectly, and 187 reports that doctors had difficulty implanting it.
In many cases, reports included multiple complication complaints.
The FDA has also determined that there were four cases of adult deaths, 15 lost pregnancies reported, and two incidents where an infant died after live birth that involved Essure implants. There were also 631 reports of unwanted pregnancies. In 96 cases, those pregnancies were ectopic, which can be life-threatening.
Despite years of complaints from women, the FDA did not issue a black box warning label for Essure until November. In addition to the new warnings, doctors have been told to provide women with a checklist to ensure they understand all the risks of having the permanent birth control device implanted.
Bayer faces a growing number of Essure lawsuits filed in state and federal courts nationwide, each raising similar allegations that an unreasonably dangerous and defective device was sold to women nationwide, indicating that Bayer failed to adequately report problems with the device to the FDA, doctors or consumers.
As Essure injury lawyers continue to review cases, it is expected that the size of the litigation will continue to grow over the coming months and years.
"*" indicates required fields