Medication Errors Common When Parents Dose Children: Study
September 13, 2016
By: Martha Garcia
Many parents may be unintentionally overdosing their children with common over-the-counter medications, according to the findings of new research that raises concerns about medications used to treat colds or pain among children. 
In a study published in the medical journal Pediatrics on September 12, researchers determined that about 84% of parents make one or more medication dosing errors involving their children
Researchers from NYU Medical School focused on parents who administered liquid medication to their children during a new study, which was a part of the SAFE Rx for Kids Study and was funded by the National Institutes of Health.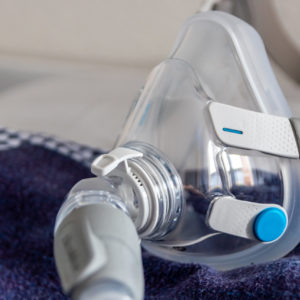 Did You Know?
Millions of Philips CPAP Machines Recalled
Philips DreamStation, CPAP and BiPAP machines sold in recent years may pose a risk of cancer, lung damage and other injuries.
Learn More
The research focused on pediatric outpatient clinics in Atlanta, New York and Stanford. Researchers studied more than 2,100 caregivers of children 8 years old or younger, as they participated in experiments. Most caregivers studied were mothers.
Parents were given drug labels and dosing tools, then measured on nine different doses of medication using different tools to measure liquid medication.
Overall, researchers said nearly 70% of parents may be overdosing their child when they give them medication. In most cases, parents poured too much liquid when they tried to provide a dose of medication.
Nearly 85% of parents made one or more dosing errors, while 21% made at least one large dosing error. In those instances, parents measured out more than two times the recommended dose.
Children's pain relievers, cold medications and other drugs made for kids come in liquid form. Researchers stress, accuracy when dosing liquid medication is important and should be done using oral syringes. Yet, many companies provide dosing cups and directions using teaspoons, tablespoons, and milliliters, often confusing parents.
A 2014 study indicated more than 60,000 children under the age of six experience complications from medication errors every year.
The study found that a large part of the problem also comes from a lack of medicinal education.
Medication Literacy A Problem 
About 77% of parents had low or marginal health literacy, the study found. Researchers measured their health literacy by showing participants a nutrition label and assessing their ability to read it, pull out key information and perform related math problems.
Parents with a lower health literacy have a higher risk for making dosing errors. Language barriers can also be  a challenge for parents that didn't speak English. Unit mismatches was the biggest problem for parents.
Parents were often confused, no matter what their native language was, when directions indicated a teaspoon, but parents used a tool measured in milliliters, or used a kitchen teaspoon which resulted in giving a child a tablespoon's dose.
The American Academy of Pediatrics issued new recommendations in 2015 concerning medication dosing for children. The dosing guidelines call on parents to only use dosing tools with standard metric measurements. It also warns against using kitchen spoons or cups.
The study also indicated, no matter the health literacy level of the parent or language spoken, more dosing errors occurred when parents used cups compared to syringes, especially for smaller doses. As a result of the findings, researchers indicate that parents should try to only use syringes, when possible, to reduce errors.
According to the findings, when a dosing cup was used there were four times the odds of making a dosing error.
Most people believe giving a child a little more Tylenol or Motrin isn't a problem, but it can pose serious and deadly consequences. Most common overdosing side effects are irritability, abdominal pain, agitation, nausea, vomiting, rapid heart rate, and increased blood pressure. However, rapid heart rate and blood pressure may only present as fussiness in toddlers or infants.
"*" indicates required fields