Melatonin Treatment Could Mitigate Damage For Newborns With Brain Injuries: Study
November 22, 2021
By: Martha Garcia
Newborn babies who suffer a brain injury during birth may face less disability as they grow if they undergo a special hypothermic and melatonin treatment, according to the findings of a new study.
Neonatal asphyxia is a serious shortage of oxygen during delivery, which can cause infants to experience brain death and leave them with a cerebral palsy birth injury or other severe disability.
Doctors often treat neonatal asphyxiation with therapeutic hypothermia, but Australian researchers indicate that combining the hypothermic treatment with a melatonin treatment improved outcomes for infants, according to a report published in the Journal of Pineal Research.
Therapeutic hypothermia treatment for neonatal asphyxia, also known as whole body cooling, can reduce serious brain injury and long-term disability in infants by about 30%. However, many infants still suffer serious long-term side effects.
In this new pre-clinical study, researchers combined therapeutic hypothermia with melatonin treatment and received promising results.
Cerebral Palsy Birth Injury Lawsuits
A medical mistake may be the cause of a brain injury during birth. Find out if your family may be entitled to cerebral palsy settlement benefits.
Contact A Lawyer
Melatonin is known for its role in the body's sleep and wake cycle. It is also a powerful antioxidant and anti-inflammatory. Researchers hoped administering melatonin would help reduce inflammatory side effects suffered during asphyxia.
Immediately before cesarean section delivery researchers induced asphyxia in fetal sheep via umbilical cord occlusion until their blood pressure dropped significantly. The lambs were delivered and randomized to various groups to either receive no treatment, hypothermic treatment alone, melatonin treatment alone, and combined hypothermic treatment with melatonin.
During the hypothermic treatment the body was cooled to 35 degrees Celsius. For the melatonin treatment, 60 mg was delivered intravenously from 30 minutes after birth to 24 hours after birth. At the 72-hour mark they gave the lambs an MRI and later assessed their brain function.
Combined therapy of both hypothermic treatment and melatonin offered significantly greater neuroprotection than either therapy alone. Lambs who underwent the combined treatment suffered less debilitating side effects.
Neonatal asphyxia occurs when an infant undergoes severe oxygen shortage during birth. It can cause brain injury, disability or even death. Roughly 50% of infants who suffer neonatal asphyxia suffer severe debilitating side effects that last their entire lives. In fact, it causes neonatal encephalopathy, which causes infants to have decreased consciousness, floppiness or having fits. Many disabilities, like cerebral palsy, are caused by neonatal asphyxia.
Therapeutic hypothermia is the standard care for infants with neonatal encephalopathy who suffered asphyxia. Therapeutic hypothermia is partially effective to treat the condition, but other therapies are needed.
Combining hypothermia with melatonin, infants received an added antioxidant benefit and experienced improved recovery more so than undergoing hypothermic treatments alone or receiving melatonin alone.
The researchers are now planning to conduct a large international clinical trial in collaboration with teams in the UK and New Zealand to help explore the benefits and mechanisms further. The hope is to provide families with a better treatment for infants affected by neonatal asphyxia to potentially offer them a life without disability.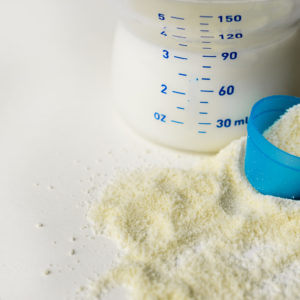 "*" indicates required fields