Mercedes Benz Class Action Lawsuit Filed Over Preowned Vehicle Safety
January 10, 2014
By: Irvin Jackson
A class action lawsuit has been filed against Mercedes Benz and it's parent company, Daimler AG, alleging that the auto maker misrepresented the condition of used vehicles, which were sold as "Certified Preowned" Mercedes Benz.
The Mercedes Benz class action lawsuit was filed by James Dey in Bergen County Superior Court in New Jersey. Dey claims that he was not told that his Mercedes Benz preowned vehicle, a 1999 C-230, had been involved in a major accident that damaged the vehicle's rear suspension.
According to Dey, he had to pay to have damages repaired that were already present when he purchased it from a New York dealer. The lawsuit also says the auto maker put him unknowingly in danger by selling him a vehicle that was not actually safe for the road.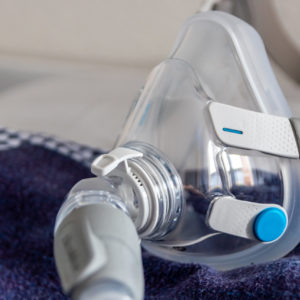 Did You Know?
Millions of Philips CPAP Machines Recalled
Philips DreamStation, CPAP and BiPAP machines sold in recent years may pose a risk of cancer, lung damage and other injuries.
Learn More
Dey purchased the vehicle in 2007, and noticed that it began to shake at highway speeds on his way back to Maryland, where he resides. Eventually the problem got worse, leading to a persistent rattling even when the car wars in idle.
Dey had Mercedes Benz dealerships attempt to repair the vehicle repeatedly, and even took it back to the original dealership, but to no avail. The mechanics claimed the problem was related to the alignment or a wheel, but were unsuccessful in fixing the problem.
After being in a near-fatal auto accident in 2009, which was allegedly caused by the problem, Dey looked up the vehicle's history and discovered the rear-collision accident in 2006. He claims neither the dealership nor Mercedes Benz or Daimler AG ever informed him about the previous damage.
The class action lawsuit seeks to represent other Mercedes Benz Certified Preowned vehicle owners, claiming they cannot know for certain that their vehicles are safe or even roadworthy despite marketing claims from Mercedes Benz and Daimler AG.
Photo Courtesy of henrymaxm via Flickr Creative Commons
Anthony

September 24, 2022 at 1:57 am

I borought my 2012 mercedes C300 used.im loved the car, pampered it like it was new.current date took it for routine maintenance a wheel alignment, to my surprise the mechanic stopped in shock! And called me over and said you need to see this.he immediately told me while pointing.szid we can't align your car .yhe sub frame rotted out on the passenger side & snapped.the drovers side faired no bette[Show More]I borought my 2012 mercedes C300 used.im loved the car, pampered it like it was new.current date took it for routine maintenance a wheel alignment, to my surprise the mechanic stopped in shock! And called me over and said you need to see this.he immediately told me while pointing.szid we can't align your car .yhe sub frame rotted out on the passenger side & snapped.the drovers side faired no better.it to was rotted & ready to snappy took it back to the dealer, I borought it from immediately.and I got nothing short of lies and excuses.and gave me only places I could possibly fined it.no dealer would even entertain a trade nor the original dealer.i was expected to find parts and purchase it plus the labor.motor max in Glassboro new jersey their crooks!im not willing to harm myself or kids or any one else in the road with this extremely unsafe vehicle.i want my money back.i was never informed of any of this.if so I would've never purchased this rolling death trap.

Gerri

August 7, 2017 at 3:11 pm

My 2012 (purchased CPO in 2015) GL 350 stopped suddenly and was found to have NO OIL. My car was maintained by Annapolis Mercedes Dealership. Last oil change May 2016. Last visit to dealership (service October 2016). Stopped Nov 2016. No lights/indicator for any problem. Service admitted oil light did not come on and wants me to pay for the new engine 20k. Do I have a case?

michael

April 11, 2017 at 5:05 am

There is huge class action in progress in federal court of Oakland about Certified Mercedes sales, if any body have problem with CPO cars can contact me, i'm Technical expert/ Mercedes specialist in this case.

MAVERNIE

October 30, 2016 at 8:04 pm

I DONT KNOW IF ANYONE EVERY EXPERIENCE A MAJOR PALPITATION OF THE HEART, AND A INSTANT HEADACHES, THAT FEEL LIKE YOUR HEAD IS ABOUT TO EXPLODE. THIS IS WHAT HAPPEN TO ME ON 10/25/16 WHEN I WAS SITTING IN MY MERCEDES BENZ C300 4MATIC SPORTS AT A TRAFFIC LIGHT IN A QUE OF TRAFFIC WAITING GOT THE LIGHTS TO CHANGE, WHICH WAS RED AT THE TIME. WHEN I HEARD A FUNNY REVING RACEING SOUND, AND IN AN INSTAN[Show More]I DONT KNOW IF ANYONE EVERY EXPERIENCE A MAJOR PALPITATION OF THE HEART, AND A INSTANT HEADACHES, THAT FEEL LIKE YOUR HEAD IS ABOUT TO EXPLODE. THIS IS WHAT HAPPEN TO ME ON 10/25/16 WHEN I WAS SITTING IN MY MERCEDES BENZ C300 4MATIC SPORTS AT A TRAFFIC LIGHT IN A QUE OF TRAFFIC WAITING GOT THE LIGHTS TO CHANGE, WHICH WAS RED AT THE TIME. WHEN I HEARD A FUNNY REVING RACEING SOUND, AND IN AN INSTANT MY CAR SPRUNG OFF IN A SELF ACCELERATING SPEED, I PRESS THE BRAKE HAS HARD HAS I COULD, BUT I HAD NO CONTRO OF THE VEHICLE IT JUST WOULD NOT STOPPED, THE CAR LAUNCHED IN THE VEHICLE AHEAD OF ME, WHICH CAUSE THAT VEHICLE TO LAUNCHED IN THE ONE INFRONT OF THAT VEHICLE CAUSE A CHAIN REACTION CRASH. THIS ACCIDENT CAUSES EVEN PEOPLE HAD TO BE TAKEN TO THE HOSPITAL. NOW I AM SO STRESS BECAUSE I KNOW THIS WAS A REAREND ACCIDENT SO I COULD BE FOUND AT FAULT. BUT THIS ACCIDENT WAS BEYOND MY CONTROL. I HAVE DONE SOME RESEARCH ON THIS ACCELARATION ISSUE WITH THE MERCEDES BENZ C300 4MATIC SPORTS, AND HAVE FOUND OUT FROM CONSUMERS MAKING COMPLAINTS AND REVIEWS OF THIS PROBLEM ON DIFFRENT WEB SITES. I HAVE CONTACTED THE NHTSA AND MADE A COMPLAINT, I ALSO CONTACT THE MBUSA MANUFACTURER, AND I WAS ASSIGNED A REPRESENTATIVE THAT PROMISED THEY WOULD WORK WITH ME. I WAS ASKED A LOT OF QUESTONS AND WAS ASKED TO DISCRIBE THE ACCIDENT IN DETAIL, AND TO COMPLETE A LOT OF PAPER WORK. JUST TO NAME A FEW OF THE WEB SITES THAT HAD MADE COMPLAINTS OF THIS SELF ACCELARATION PROBLEM IN MY YEAR AND MODEL MERCEDES BENZ AND EARLIER CONSUMERS AUTOMOTIVE COMPLAINTS AND WWW. ARFC.org/complaint/2009. REPORT ACCELARATION, WWW.CAR COMPLAINT.COM MERCEDES BENZ. C300 ONE COMPLAINT # 10330320 5/23/2010, 12/3/12, I/4/2014,5/13/10. 191 REPORTS, 48 OF THESE WERE SELF ACCELARATION PROBLEMS, AND A TOTAL OF 336 SINCE 1996 THESE ARE ONLY A FEW THAT WAS REPORTED, THIS IS WAY TOO MANY FOR A RECALL OR AN INVESTEGATION NOT TO BE DONE. EVEN IF IT WAS ONLY ONE COMPLAINT RECORDED IT IS ONE TOO MANY. THIS IS A SERIOUS MATTER. I LOVE MY VEHICLE BUT I AM FEARFULL NOW TO GET BACK IN IT, BECAUSE I AM SCARED WILL IT HAPPEN AGAIN. AND WHO KNOWS THIS TIME IT MAY BE FATAL. SO WERE DO I GO FROM HERE.

Kathy

July 26, 2015 at 12:30 am

I own a 2006 E350 with only 65k miles on it. I purchased my car used approximately 4 years ago. Recently my check engine light came on and the codes are P0016 and P0017, which are the exact issues involved in the class action suit against Mercedes Benz. Anyone with information on how I can get help would be appreciated! I am a widow with very limited income and have been told the cost to repair my[Show More]I own a 2006 E350 with only 65k miles on it. I purchased my car used approximately 4 years ago. Recently my check engine light came on and the codes are P0016 and P0017, which are the exact issues involved in the class action suit against Mercedes Benz. Anyone with information on how I can get help would be appreciated! I am a widow with very limited income and have been told the cost to repair my care is around $8500!! I don't have the money to fix it! I pray that MB will stand behind their product and do the right thing!

RUSS

July 12, 2015 at 8:28 pm

I BOUGHT A 2005 CLK500 CABRIOLET. It as certified with a one year extended warranty. There are numerous service bulletins detailing defects with the transmission control module and certain coolant seals that cause problems with the transmission. NONE of the recommended fixes were applied prior to the car being sold. The car has only 55K miles on it and It has been showing symptoms of all the failu[Show More]I BOUGHT A 2005 CLK500 CABRIOLET. It as certified with a one year extended warranty. There are numerous service bulletins detailing defects with the transmission control module and certain coolant seals that cause problems with the transmission. NONE of the recommended fixes were applied prior to the car being sold. The car has only 55K miles on it and It has been showing symptoms of all the failures listed in the service bulletins. Additionally, the face of the stereo system is delaminating. This is also a know problem with their stereo system but nothing has been done by the supplier of that component. Benign neglect is the term that is used for these circumstances. I would love to join in any suit to see these known problems rectified.

Nicole

August 4, 2014 at 7:34 pm

I have struggled with several issues since purchasing the car. Frequent oil changes, frequent spare plug changes, several tune-ups before the recommended time due to check engine light warnings, adding additives to gasoline. All of these things to improve performance because there was lack of it and because of check engine light constant reminder to. We always thought it was just maintenance. On s[Show More]I have struggled with several issues since purchasing the car. Frequent oil changes, frequent spare plug changes, several tune-ups before the recommended time due to check engine light warnings, adding additives to gasoline. All of these things to improve performance because there was lack of it and because of check engine light constant reminder to. We always thought it was just maintenance. On several occasions even had problems when putting breaks, twice near causing accidents. I had to swirl on those two occasions and ended up damaging car exterior. Took it to dealer where I purchased the vehicle and nothing was found. Again at dealer with no resolution
"*" indicates required fields