Metformin No Better Than Placebo at Treating Diabetes During Pregnancy: Study
October 05, 2023
By: Martha Garcia
Giving women metformin during pregnancy may reduce their reliance on insulin, but the widely used diabetes drug does not help reduce their blood sugar levels, according to the findings of a new study.
Irish researchers indicate that metformin during pregnancy provided no better fasting glucose levels than a placebo, according to findings published this week in the Journal of the American Medical Association (JAMA).
In addition researchers indicate that women taking metformin were less likely to use insulin, but their infants were born much smaller, which can result in potentially adverse side effects for the child, the researchers determined.
No Difference Between Metformin and a Placebo
Researchers from the University of Galway conducted a randomized clinical trial in two centers in Ireland. The study included 510 participants who were enrolled from 2017 to 2022, and were diagnosed with gestational diabetes based on World Health Organization criteria.
Half of the patients were given a placebo while the other half received metformin at a dose of 2,500 mg. Researchers measured glucose levels, focusing on a level of 5.1 mmol/L (92 mg/dL) or greater.
The data indicates fasting glucose levels were not significantly different between the two groups at weeks 32 and 38 of pregnancy. However, women given metformin during pregnancy were 25% less likely to need insulin, or when they needed insulin, they began taking it much later during pregnancy.
Researchers noted that despite metformin helping mothers prevent taking insulin earlier in pregnancy, there was an increased risk of other side effects for their offspring.
Infants born to mothers taking metformin weighed, on average, 113 grams less at birth or were about four ounces smaller. Furthermore, fewer infants were classified as "large at birth" or weighing over 4 kg, or about 8.8 lbs. There was also a higher proportion of infants weighing less than 2,500 grams, or 5.5 lbs.
Other research has linked metformin use in men to an increased risk of birth defects in their children. Fathers who took metformin three months before their children were conceived faced higher rates of birth defects, including heart, chromosomal, and genital birth defects.
Gestational Diabetes Risks
Gestational diabetes is a common complication of pregnancy, and there is still scientific and medical debate over how it should be treated. The condition affects roughly 3 million women every year and can lead to other complications, including high blood pressure, preeclampsia, preterm birth, and stillbirth.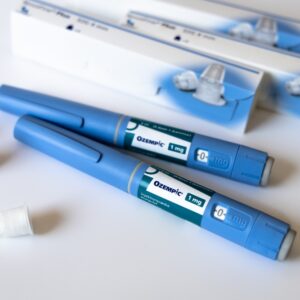 Find Out If You Have a Lawsuit
The American Diabetes Association and the Society of Maternal-Fetal Medicine both urge caution for the use of metformin during pregnancy, especially for women suffering from hypertension or preeclampsia, or whom are at risk for intrauterine growth restriction.
Last year, a generic metformin recall was announced due to contamination by NDMA; a known cancer-causing chemical that has been found in a number of other medications, including Chantix and the blood pressure medication losartan.
Researchers suggest metformin may be an appropriate treatment for many pregnant women who don't have access to insulin, or who cannot afford to take insulin regularly.
However, the researchers cautioned that it's important to discuss the risks and benefits of any medication, especially during pregnancy, with a doctor.
---
Find Out If You Qualify for Ozempic or Wegovy Compensation
"*" indicates required fields