Glyphosate Health and Environmental Concerns Lead Mexico to Block Shipments of Weedkiller
November 27, 2019
By: Irvin Jackson
Pointing to potential environmental impacts and health risks from glyphosate, the active ingredient in the weedkiller Roundup, the Medican government refused to allow a 1,000-ton shipment of the herbicide to cross it's borders this month.
On November 25, the Mexican Secretariat of Environment and Natural Resources issued a press release (in Spanish), announcing the decision to deny the import of glyphosate, and a general ban on its use.
The ministry expressed concern over that glyphosate may damage to human health, the environment, and impact pollinators; such as bees, who help fertilize vital plant life.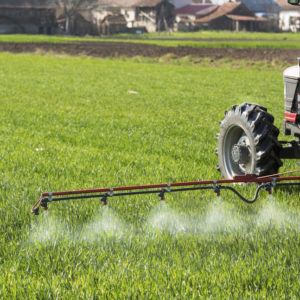 The decision was based on precautionary principles, meaning Bayer and its Monsanto subsidiary would have to conclusively prove that the herbicide does not affect the environment or put residents' health at risk before glyphosate is again allowed in the country.
Mexico joins Thailand, Austria and Germany in decisions to ban or phase out glyphosate use in recent years.
The bans come amid concerns that Roundup exposure is linked to an increased risk of non-Hodgkins lymphoma. Roundup and its active ingredient, glyphosate, were linked to an increased risk of non-Hodgkin's lymphoma by the World Health Organization's International Agency for Research on Cancer (IARC) in 2015.
In the United States, Bayer and its Monsanto subsidiary face about 43,000 Roundup lawsuits brought by farmers, agricultural works and consumers nationwide, each raising similar allegations that users developed non-Hodgkins lymphoma or other forms of cancer after repeated exposure to the glyphosate-based weedkiller.
Three cases have gone to trial so far, each resulting in massive damage awards after a jury found that Roundup exposure caused the plaintiffs' cancer diagnosis and that Monsanto has withheld safety information for years.
While Bayer continues to maintain that glyphosate is safe, following high-profile losses in the first three cases to go to trial, where juries awarded massive damages to individuals diagnosed with cancer following exposure to glyphosate, pressure is mounting on the company to reach Roundup settlements for glyphosate cancer claims, with a number of additional cases being prepared for trial.
"*" indicates required fields