Monster Energy Has Filed Lawsuit Over Investigation into Safety, Marketing
May 03, 2013
By: Irvin Jackson
The makers of Monster Energy have filed a lawsuit against the San Francisco City Attorney, challenging attempts to investigate the safety of the company's energy drinks and protect children from potentially dangerous side effects, arguing that the city is violating Monster's free speech rights.
Earlier this year, San Francisco City Attorney Dennis Herera sent a letter to Monster Beverage Corp. requesting that the company change its marketing strategies to help protect the city's children.
The San Francisco City Attorney's Consumer Protection Unit is investigating the company's marketing and business practices out of concerns that energy drinks, often loaded with caffeine, may be a health risk for children.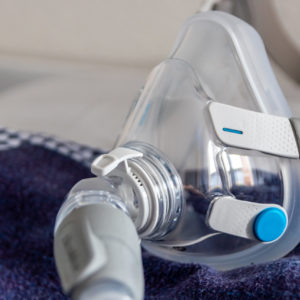 Did You Know?
Millions of Philips CPAP Machines Recalled
Philips DreamStation, CPAP and BiPAP machines sold in recent years may pose a risk of cancer, lung damage and other injuries.
Learn More
In a complaint (PDF) filed in the U.S. District Court for the Central District of California on Monday, Monster has now brought a lawsuit against Herrera, alleging that the company is being unfairly targeted by the City Attorney and that the energy drink maker's First and Fourteenth Amendment rights under the U.S. Constitution are being violated.
The Monster Energy lawsuit also claims that Herrera's demands are preempted by federal law, maintaining that only the FDA can ask Monster to change how it formulates and advertises its products.
According to a press release put out by Herrera's office in response to the Monster complaint, the lawsuit was filed while the company pretended to negotiate in good faith.
"Monster Energy is claiming an unfettered right to continue marketing its products to children and youth, even in the face of overwhelming evidence that its products pose serious risks to young people's health and safety," said Herrera. "I strongly disagree with Monster's legal contention, and I intend to litigate this case aggressively to reform their irresponsible marketing and business practices, which I believe clearly violate California's consumer protection laws."
Energy Drink Health Risks Examined
The lawsuit comes as concern continues to grow over the safety of energy drinks like Monster, Red Bull, Rockstar and others that combine high amounts of caffeine with other stimulants to provide users a burst of energy.
The FDA is currently investigating health concerns after numerous adverse event reports have been received in recent years that indicate the energy drinks have caused severe injuries and even death.
Much of the heightened scrutiny came after a 14 year old California girl died from cardiac arrest last year, allegedly caused by caffeine overdose after drinking two Monster Energy drinks over a 24 hour-period. Her parents are currently pursuing a lawsuit against Monster Energy Corp.
The American Academy of Pediatrics (AAP) has warned that children should not consumer any energy drinks, as the risk of caffeine overdose may be especially harmful for children, who should not consumer more than 100 mg of caffeine in a day. Most energy drinks currently on the market contain more than that amount and some have nearly three times as much.
A recent study published in the Journal of the American Medical Association linked energy drinks to serious side effects, such as increased heart rate, sleep disturbances, hyperglycemia and diuresis. Other reports indicateemergency room visits concerning energy drink side effects are rising, doubling over the past four years.
"*" indicates required fields