MRI Contrast Dye Side Effects Require Better Informed Consent Guidelines, Harvard Doctor Says
May 03, 2019
By: Irvin Jackson
A Harvard Medical School doctor is calling for better national guidance on what patients should be told about the safety of MRI contrast dye, amid growing concerns that side effects of the gadolinium-based contrast agents (GBCAs) can cause long-term, systemic problems due to deposits of the toxic metal that may be left in the body.
In a case commentary published in The American Journal of Bioethics on April 17, Dr. Stephen D. Brown called for stakeholders to create a national, central guidance on what informed consent means for patients who may undergo MRI scans with gadolinium contrast dyes.
Gadolinium-based contrast agents are used during MRI and MRA exams to help enhance the images, and manufacturers have maintained for years that the toxic metal is safely processed out of the body of individuals with normal kidney function. However, in recent years concerns have emerged about the risk of gadolinium deposition, with studies finding that some users are left with remnants of the metal in their brain, or other parts of the body, long after receiving the contrast dye.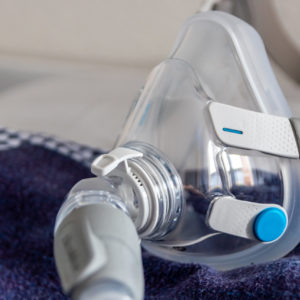 Did You Know?
Millions of Philips CPAP Machines Recalled
Philips DreamStation, CPAP and BiPAP machines sold in recent years may pose a risk of cancer, lung damage and other injuries.
Learn More
Brown notes there is a lot doctors and researchers still do not know, such as latency periods, at-risk populations, symptoms, dose thresholds and other factors in gadolinium deposition. He also notes that even when someone is diagnosed with gadolinium deposition, it is unknown what can be done about it, and tests to confirm it may not be valid. He is also raising questions about when people should even be told they have the problem due to a lack of knowledge about what can be done about it.
He questioned whether the National Institutes for Health (NIH) and the International Review Board (IRB) should inform "the hundreds of millions of children and adults exposed to GBCAs over the past three decades, and the many millions more who face exposure" while the safety of gadolinium is still being investigated.
"If gadolinium deposition proves to cause adverse effects, hundreds of millions will have been previously exposed; costs will be in the billions," he concludes. "Ironically, gadolinium deposition could be a boon to the very institutions and manufacturers responsible for mass GBCA exposure, because MRI will be a principal investigative and clinical tool."
MRI Problems from Gadolinium Contrast Agents
Warnings about risks associated with gadolinium retention caused by Mutlihance, Magnevist, Omniscan and other contrast injections were previously issued about ten years ago for individuals with an acute kidney injury or chronic kidney disease. However, gadolinium deposition disease is seen among patients with normal kidney function, who were not warned about the risk of these problems before agreeing to undergo an MRI with contrast.
Several studies have found evidence that gadolinium from MRI contrast dyes may build up in the brain, leading the FDA to require more thorough research to help determine whether further restrictions need to be placed on the use of the contrast agents.
In December 2017, the FDA issued a drug safety communication for certain types of contrast agents, providing new information about the risk of gadolinium retention and potential side effects, even for individuals with normal kidney function.
The manufacturers were required to provide new warnings and information in a Medication Guide, which all patients receiving an MRI contrast dye will be asked to read.
The FDA also recommended that health care professionals consider the fact that the body retains gadolinium when deciding whether to give it to patients that may be at higher risk of health problems. These include women who are pregnant or think they may be pregnant, patients with kidney problems, children, and patients when inflammatory conditions. The recommendations also suggest that repeated use of the contrast agents be minimized where possible, particularly when MRIs are scheduled closely together.
Patients are now urged to tell their health care professionals whether they are pregnant or may be pregnant, whether they have kidney problems, and the date of their last MRI with gadolinium, or whether they have had repeated MRI scans that involved the use of gadolinium contrast agents.
As a growing number of individuals contact lawyers about gadolinium toxicity symptoms experienced following an MRI with contrast, the size of the litigation is expected to grow rapidly over the coming months and years.
"*" indicates required fields