MRI Contrast Risks Require Collaborative Research To Better Understand Gadolinium Retention: JAMA Editorial
September 21, 2018
By: Irvin Jackson
Amid mounting concerns about potential health risks associated with gadolinium retention from MRI contrast dye, a recent editorial published in a highly respected medical journal calls for collaborative and intensive research to help quantify the risk-benefit ratio. 
In a Viewpoint article published in the Journal of the American Medical Association (JAMA), researchers with Beth Israel Deaconess Medical Center in Boston, and the Mayo Clinic call for much-needed research efforts to address the gaps in knowledge about the potential risks associated with gadolinium injections commonly used during MRI and MRA exams.
Gadolinium-based contrast agents are used to enhance the results of MRI or MRA exams, and manufacturers have indicated that the toxic metal is safely processed out of the body before the protective coating breaks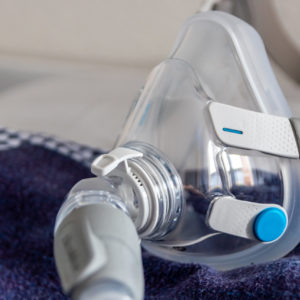 Did You Know?
Millions of Philips CPAP Machines Recalled
Philips DreamStation, CPAP and BiPAP machines sold in recent years may pose a risk of cancer, lung damage and other injuries.
Learn More
Concerns about the safety of gadolinium contrast agents first emerged about a decade ago, when they were linked to the development of  nephrogenic systemic fibrosis (NSF), a rare and life-threatening condition which was found to occur among patients with impaired kidney function, who are unable to process the gadolinium out of their body. The disease causes a thickening and hardening of the skin that severely restricts movement and ultimately results in confinement to a wheelchair or death.
In recent years, new concerns have emerged about the retention of gadolinium in the body among individuals with normal kidney functions, which has been linked to reports of severe and debilitating bone and joint pain, cognitive problems, headaches, skin changes and other complications.
These new complaints have resulted in a number of new MRI contrast lawsuits over gadolinium retention, alleging that individuals were not adequately warned about the risk that the toxic metal may remain in their body and brain long after the exam, leading to the development of a medical condition now commonly referred to as gadolinium deposition disease.
A recent string of studies appear to confirm that gadolinium is retained by the body and in the brain even when the kidneys are working properly. However, the researchers in the editorial note that it is unclear if the amount of gadolinium being retained can cause adverse health events. They indicated that there is particular need to determine if gadolinium retention poses a threat to certain vulnerable populations, such as patients who undergo frequent gadolinium-enhanced MRI scans, fetuses and children, and patients with high bone turnover who may be at risk due to the storage of gadolinium within their bones.
"Current evidence does not suggest a strong association between GBCA exposure and adverse clinical sequelae," the researchers noted. "However, existing data largely originate from retrospective sources that were not intended nor sufficiently powered to study subtle or rare clinical effects of gadolinium exposure."
Researchers concluded that collaborative research efforts are necessary to close the current gaps of knowledge regarding gadolinium retention and its potential health impacts. The researchers note there is likely a low frequency of adverse effects, which means that effective research will require large-scale collaborative studies so that the findings are adequately powered to provide answers on questions about gadolinium retention.
Gadolinium Retention Problems
Since gadolinium contrast dyes were first approved, more than 450 million GBCA doses have been administered worldwide. In 2016 alone, more than 8.8 million MRI scans involving gadolinium were performed in the U.S.
In September 2017, the FDA's Medical Imaging Drugs Advisory Committee voted to recommend the FDA require new MRI contrast agent warnings about the risk of gadolinium build up in the brain. However, in May the FDA concluded that gadolinium in the brain appeared to carry no threat of health effects.
In December 2017, the FDA issued a drug safety communication for gadolinium-based contrast agents, including Omniscan, OptiMark, Magnevist, Gadavist and others, providing new information about the risk of gadolinium retention and potential side effects.
The FDA recommended that health care professionals consider the fact that the body retains gadolinium when deciding whether to give it to patients that may be at higher risk of health problems. These include women who are pregnant or think they may be pregnant, patients with kidney problems, children, and patients when inflammatory conditions. The recommendations also suggest that repeated use of the contrast agents be minimized where possible, particularly when MRIs are scheduled closely together.
"*" indicates required fields