Lawsuit Alleges MRI Gadolinium Deposits Caused Fibrosis In Organs, Bones And Skin
March 07, 2019
By: Irvin Jackson
According to allegations raised in a recently filed product liability lawsuits, toxic deposits of gadolinium following an MRI caused an Arizona woman to develop painful fibrosis in her organs, bone and skin, even though the manufacturers of the contrast agents promote the dye as benign and harmless.
The complaint (PDF) was filed by Candice Drescher in the U.S. District Court for the District of Arizona against the makers of the MRI contrast drugs Multihance and Optimark.
Drescher indicates she was injected with Optimark before undergoing MRIs in January 2013, and she wa also injected with Multihance in August 2015, and November 2016. Both products are linear gadolinium-based contrast agents (GBCAs), which are commonly used to enhance the images and are supposed to harmlessly exit the body shortly after administration in patients with normally functioning kidneys.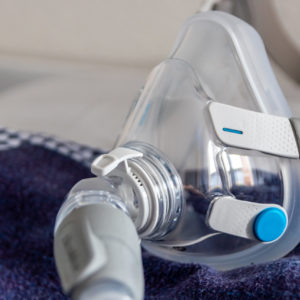 Did You Know?
Millions of Philips CPAP Machines Recalled
Philips DreamStation, CPAP and BiPAP machines sold in recent years may pose a risk of cancer, lung damage and other injuries.
Learn More
"Ms. Drescher continues to have retained gadolinium in her body, years after being administered the GBCA," the lawsuit states. "Plaintiff's primary injury alleged herein is gadolinium retention in multiple organs (brain, heart, liver, kidney, bones, and skin). The gadolinium, a toxic heavy metal, caused fibrosis in her organs, bone, and skin, and crossed the blood-brain barrier and deposited in the neuronal nuclei of the brain. Plaintiff was never warned about the risks of gadolinium retention because she did not have chronic/severe kidney disease or acute kidney injury, and the GBCA manufacturers chose to only provide warnings to patients with these types of reduced renal function."
Following the MRI, gadolinium deposits were retained in various parts of her body, leaving her with symptoms of a condition increasingly referred to as gadolinium deposition disease.
Gadolinium Dye Problems
In recent years, several studies have found evidence that gadolinium dye from MRI contrast dyes may build up in the brain, potentially causing users to experience an allergic reaction and other problems following an MRI with contrast. As a result of the potential risk, the FDA has required more thorough research to help determine whether restrictions may need to be placed on the use of the contrast agents.
In December 2017, the FDA issued a drug safety communication for certain types of contrast agents, providing new information about the risk of gadolinium retention and potential side effects. As a result, manufacturers were required to provide new warnings and information in a Medication Guide, which all patients receiving an MRI contrast dye will be asked to read.
The FDA also recommended that health care professionals consider the fact that the body retains gadolinium when deciding whether to give it to patients that may be at higher risk of health problems. These include women who are pregnant or think they may be pregnant, patients with kidney problems, children, and patients when inflammatory conditions. The recommendations also suggest that repeated use of the contrast agents be minimized where possible, particularly when MRIs are scheduled closely together.
Patients are now urged to tell their health care professionals whether they are pregnant or may be pregnant, whether they have kidney problems, and the date of their last MRI with gadolinium, or whether they have had repeated MRI scans that involved the use of gadolinium contrast agents.
The case filed by Drescher joins a growing number of MRI gadolinium deposit lawsuits filed in courts nationwide, and the size of the litigation is expected to continue to increase over the coming months and years.
"*" indicates required fields