No Need For Gadolinium In MRI Scans of MS Patients, Study Finds
March 25, 2019
By: Irvin Jackson
Amid ongoing concerns potential side effects from gadolinium used in MRI contrast dyes, which has been linked to painful and debilitating health problems among individuals left with deposits on the toxic metal in their body, a new report suggests that the products may not be necessary in certain cases.
German researchers indicate that the use of 3D magnetic resonance imaging (MRI) and subtraction maps improved the results of unenhanced MRI scans among patients with multiple sclerosis to the point that use of gadolinium-based contrast agents (GBCAs) was unnecessary. The findings were published in the medical journal Radiology on March 12.
Gadolinium-based contrast agents are used during MRI and MRA exams to help enhance the images, and manufacturers have maintained for years that the toxic metal is safely processed out of the body of individuals with normal kidney function. However, in recent years concerns have emerged about the risk of gadolinium deposition, with studies finding that some users are left with remnants of the metal in their brain, or other parts of the body, long after receiving the contrast dye.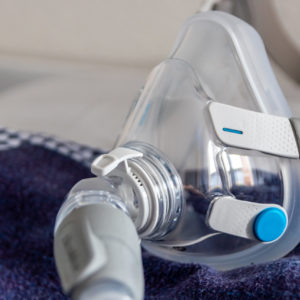 Did You Know?
Millions of Philips CPAP Machines Recalled
Philips DreamStation, CPAP and BiPAP machines sold in recent years may pose a risk of cancer, lung damage and other injuries.
Learn More
This is leading to some health experts to look for ways to avoid the use of gadolinium when possible.
In this latest retrospective study, researchers looked at 507 follow-up images from 359 patients. They used a number of different techniques to look at both non-enhanced images and images taken after patients were given the contrast agent Dotarem. The images were separately assessed for new or enlarged lesions in MS patients.
Researchers found that using 3.0 T MRI scanners, which are twice as powerful as 1.5 T MRI scanners, resulted in unenhanced images that were just as effective as those where Dotarem was used.
"In none of the 507 images did the contrast-enhanced sequences reveal interval progression that was missed in the readouts of the nonenhanced sequences," the researchers noted. "At 3.0 T, use of gadolinium-based contrast agent at follow-up MRI did not change the diagnosis of interval disease progression in patients with multiple sclerosis."
A number of studies in recent years suggest that linear gadolinium contrast agents are more likely to leave gadolinium behind in the body, which suggests they may be more likely to result in a series of painful and debilitating symptoms commonly referred to as "gadolinium deposition disease," which may leave individuals with persistent headaches, bone and joint pain, reduced cognitive function and other side effects.
While gadolinium use had previously been linked to health problems among those with poor kidney function, even among individuals with normal kidney function, reports of MRI contrast dye reactions have emerged, with users indicating they have been left with persistent headaches, cognitive issues, joint pain and other side effects due to a buildup of gadolinium in their body.
Manufacturers of linear contrast agents now face a growing number of gadolinium retention lawsuits, alleging that users and the medical community were not adequately warned about the risk of developing gadolinium deposition disease, which may cause persistent headaches, bone and joint pain, memory problems, cognitive issues, fibrosis of internal organs, bones and skin.
"*" indicates required fields