MRI During First Trimester of Pregnancy Does Not Pose Risk to Baby: Study
September 08, 2016
By: Martha Garcia
New research suggests that pregnant women have little to fear from an MRI during the first trimester of pregnancy, finding that there is no evidence that there is a higher risk of stillbirth or congenital birth defects for the child. 
Magnetic resonance imaging (MRI) is typically considered "unsafe" for women in the early stage of pregnancy, and most doctors only recommended MRI exams for women in their second or third trimesters. However, the findings of a study published this week in the Journal of the American Medical Association (JAMA) indicate that there may be no basis for concerns that an MRI poses a risk for pregnant women.
Researchers compared pregnant women who had an MRI with pregnant women who did not, and found those that had the MRI did not have an increased risk of suffering a stillbirth.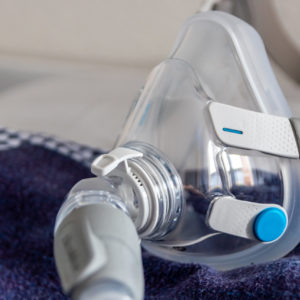 Did You Know?
Millions of Philips CPAP Machines Recalled
Philips DreamStation, CPAP and BiPAP machines sold in recent years may pose a risk of cancer, lung damage and other injuries.
Learn More
Data was examined from more than 1.4 million births in the universal health care database, the Institute for Clinical Evaluative Sciences, in Ontario, Canada. Researchers identified births of more than 20 weeks from 2003 to 2015.
The overall rate of stillbirth or neonatal death within 28 days of birth was about 4 per 1,000 pregnancies for women and there were no statistically significant differences based on whether a woman underwent an MRI during her first trimester.That was also the case for any congenital anomaly, such as hearing or vision loss.
Researchers also examined the effect of the contrast agent gadolinium used during some MRIs. The data indicated women who received gadolinium during MRI and had the MRI at anytime during their pregnancy did have a higher risk of stillbirth or neonatal death than those who did not. The risk was about 1 in 50, which is low. However, researchers say it still supports clinical guidelines calling for pregnant women to avoid an MRI with contrast during pregnancy, unless it is deemed necessary.
Researchers say the data indicated roughly 1 in every 250 pregnant women in Ontario will undergo an MRI during pregnancy. This rate changes to 1 in every 1,200 for those who have an MRI during their first trimester.
The study did not include data indicating why the women had the MRI in the first place, or if they knew if they were pregnant at the time of the MRI.
MRI Dye Risks
The American College of Radiology issued new MRI guidelines in July, calling for doctors to consider certain factors when deciding to use gadolinium for MRIs. The guidelines call for caution after the contrast agent has been linked to kidney injury and nephropathy.
A year ago, a study published in the medical journal Radiology examined the brains of cadavers and found that those who had received gadolinium injections had deposits in the brain, while those who had not received such injections did not.
In June 2015, a study by European researchers in the journal Investigative Radiology found similar deposits in the brains of rats injected with Omniscan, a GBCA (gadolinium-based contrast agent) made by GE Healthcare. The rats developed significant, persistent MRI abnormalities over time, and high levels of gadolinium were found deep in the rats' brains.
In the new study, the number of stillbirths remained low, but pregnant women who had MRIs with gadolinium had a higher risk of having children who developed rheumatological, inflammatory or skin conditions from birth. The risk was calculated at 45 per 1,000 person years.
Although the MRI dyes are generally believed to be safe, several years ago concerns emerged about a link between MRI gadolinium contrast agents and a severe and life-threatening skin condition, known as nephrogenic systemic fibrosis (NSF), which was found to occur among patients with impaired kidney function, causing their skin to thicken and harden, severely restricting movement.
Sometimes referred to as gadolinium associated systemic fibrosis, NSF is a painful disorder that has no known cure and often results in confinement to a wheelchair and then death.
In 2007, the FDA limited gadolinium contrast doses in most patients and contraindicated it for others, which limited the risk of NSF. In September 2010, the FDA went even further and banned the use of Bayer's Magnevist on patients with kidney problems, due to the heightened risk of NSF.
The agency also required label changes for all gadolinium agents, warning healthcare professionals to screen patients before injecting gadolinium to identify those suffering from acute kidney injury or chronic, severe kidney disease.
"*" indicates required fields